The pop star released the second music video of her "Reputation" era at midnight on Friday for the single "Ready For It," a thumping anthem from her upcoming album that's rumored to be about her new boyfriend, actor Joe Alwyn.
Directed by Joseph Kahn, who's helmed five of Swift's previous videos, the sci-fi mini-movie finds the singer donning a nude bionic bodysuit à la "Ghost in the Shell," as she's imprisoned by her hooded alter ego in a dystopian future.
It's all very off-brand "Blade Runner" with a "Terminator" twist, as both version of Swift are revealed to be robots.
Swift teased the video's release earlier this week, offering snippets to whet fans' appetites before serving us all with the main course.
Many fans have drawn comparisons to one of Swift's most celebrated music videos, "Bad Blood," which also features the singer flexing her action chops as she battled Katy Perry Selena Gomez.
"Reputation" hits stores Nov. 10.
Before You Go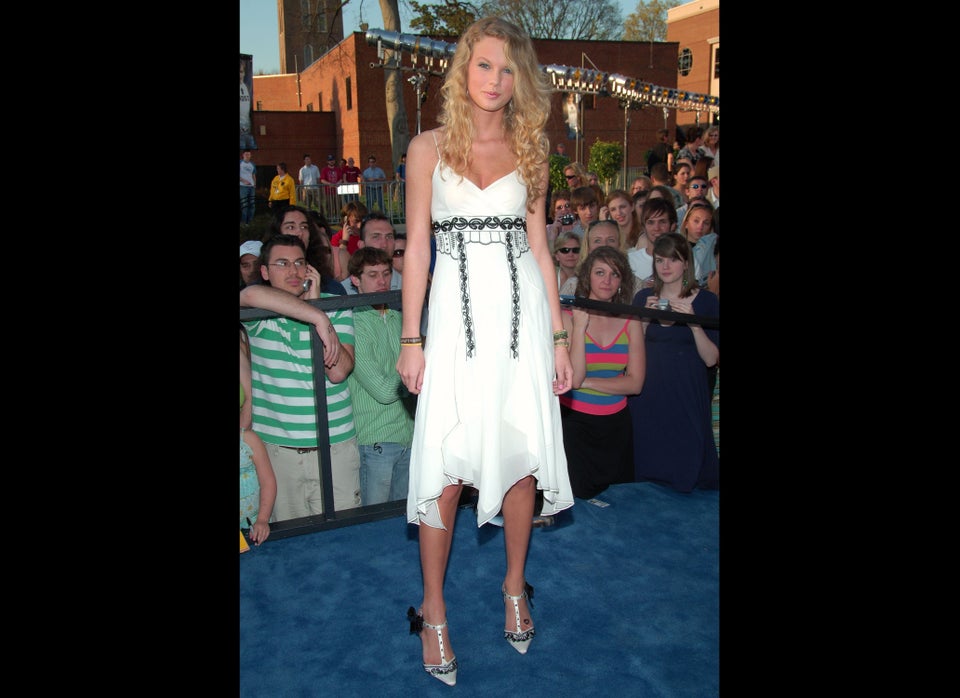 [DO NOT USE] Taylor Swift Style Evolution
Popular in the Community