We've got yet another clue in the unfolding case of the Vogue covers.
Rumors had it that Adele would be covering the fashion glossy's coveted March issue. Insiders suspected the British songstress had been chosen not only because of her sky-high popularity, but because of one peculiar request: Vogue has reportedly asked designers to create custom outfits for its as-yet disclosed March girl, who is not a sample size.
Turns out, Swift has landed the February cover, which leaked this weekend on The Fashion Spot. The photo shows Swift with blunt bangs covered by a floppy brimmed hat and a chunky pea-green sweater.
For her first cover, we like it just fine. But we're more excited by what it means: Adele for Vogue March 2012! Stay tuned.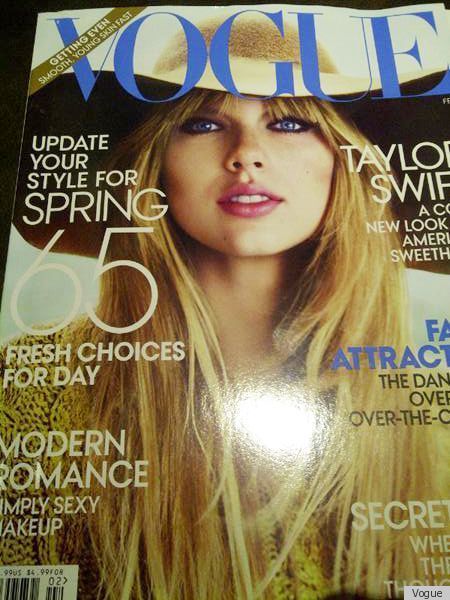 Related