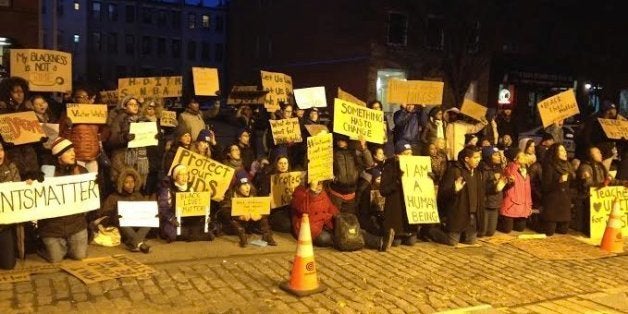 New York City teachers Friday night joined nationwide protests against grand jury decisions in the police killings of Michael Brown and Eric Garner, gathering outside a police precinct in Harlem.
"We are just average teachers empowered to do something and make change," says the Facebook page for the event. "We need to target our message to the police officers that directly engage with our students day to day."
A.J. Hudson, an 8th grade biology teacher at KIPP Amp Middle School in Brooklyn, told The Huffington Post that the grand jury decisions not to indict police officers for killing black men in Ferguson, Missouri, and in Staten Island, New York, have been "upsetting everyone" at his school.
"We're all teachers and we teach in the neighborhoods that are most at risk of discriminatory police practices, and we're honestly all terrified every day for our students," Hudson said. "I mean, teaching 8th graders and high schoolers, we're terrified that they're going to face the threats that other young black men have faced in our country."
Even in his science class, Hudson said students have been talking about topics related to Brown and Garner.
"In science class we talk about the psychology of racism, we talk about the psychology of discrimination, we talk about whether race us even anything or whether it's a social construct," Hudson said.
Jonathan McIntosh, a vice principal at the same KIPP school, said he's from the Ferguson area and said his students seem personally affected by the grand jury decisions.
"Kids are very acutely aware of everything that's happening and if we don't take the time and pause as educators and really think about … how these things are so pervasive, what's the point of doing what we're doing," said McIntosh. He continued, "They don't feel like their voice is heard. When the grand jury decisions [were] handed out, they're all talking and they're like, 'What exactly is going on here? What does that mean for someone who looks like me?'"
Photos of the protest below: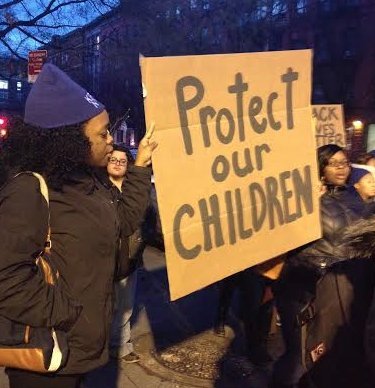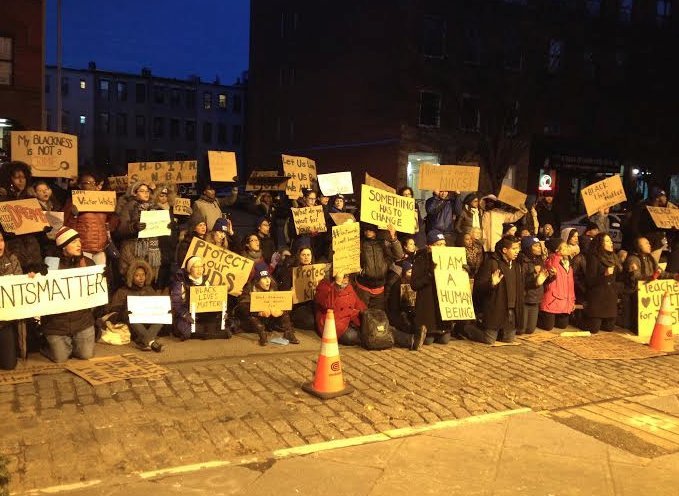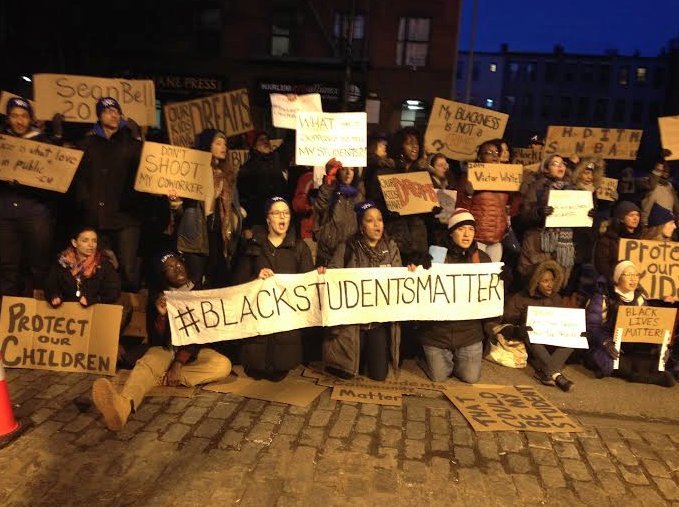 REAL LIFE. REAL NEWS. REAL VOICES.
Help us tell more of the stories that matter from voices that too often remain unheard.
BEFORE YOU GO
PHOTO GALLERY
The Best Public High Schools: U.S. News 2014 List