Never missing an opportunity to remind America how much he resents Obamacare, Sen. Ted Cruz (R-Texas) took to Twitter Monday to lash out against President Barack Obama's net neutrality endorsement by comparing it to the health care law.
Cruz, who has openly opposed the FCC's role in modernizing telecommunications laws, responded to the president's statement on Twitter:
Cruz spokeswoman Amanda Carpenter echoed the senator in her own tweet, writing, "Net neutrality puts gov't in charge of determining pricing, terms of service, and what products can be delivered. Sound like Obamacare much?"
The comparison isn't unprecedented, as a May opinion piece featured in the Wall Street Journal included the analogy. The author hammered down on the FCC's vote to open net neutrality rules for debate, saying the FCC would have to go to great lengths to "prevent chaos" in the new Internet market.
"Think of this as ObamaCare for the Web: enact an unworkable system and then get busy issuing waivers to prevent the new system from operating as designed."
The president's statement and Cruz's response come as the FCC weighs whether Internet service providers should be allowed to create Internet "fast lanes" for content providers willing to pay more. The Wall Street Journal recently reported that the FCC may not arrive at a finished product by the year's end, due to the complexity of the highly-anticipated rules.
Before You Go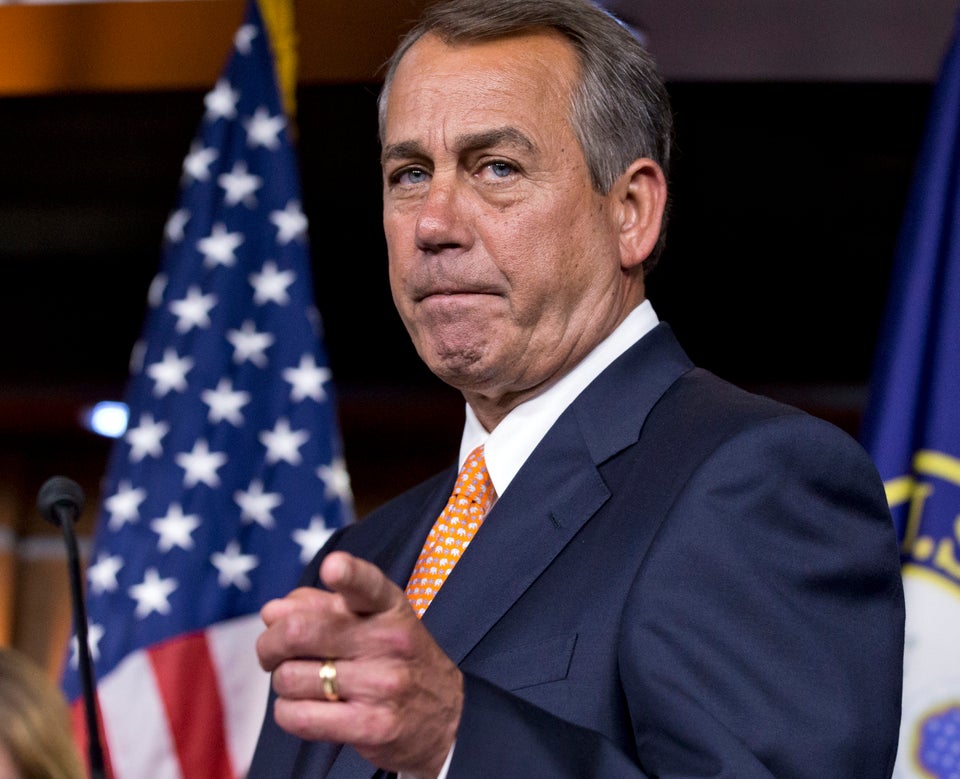 Conservatives Pointing Fingers
Popular in the Community