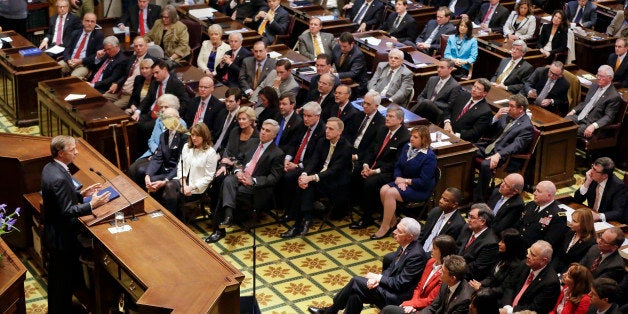 A Republican-led Tennessee legislative committee failed to extend funding Wednesday for the state's Economic Council on Women, with some of the lawmakers asking why there isn't a similar council for men.
The council was created by the state legislature in 1998 "to address the economic needs of Tennessee women," according to the group's mission statement. Its members have produced research on the economic impact of violence against women, and have also studied employment practices, educational opportunities, child care, property rights and health care as they relate to Tennessee women.
While questioning Phyllis Qualls-Brooks, the council's executive director, on Wednesday, state Sen. Mike Bell, the Republican chairman of the Government Operations Committee, expressed concern about the organization's demographic focus.
"Other than generating reports, what benefit does the state have by having this council?" he asked. "My second question is, with women making up 51 percent of the population of the state, why don't we have a men's economic council, why don't we have a Hispanic economic council, why don't we have an African-American economic council, why don't we have this group and that group? Why do we have a women's economic council, and why is it needed?"
Qualls-Brooks replied that "men basically are running everything, anyway."
"When you focus and deal with issues that relate to women, then it ripples over and deals with children and families as a whole," she went on. "So when you focus on what women do, you're enveloping and embracing everyone."
State Sen. Mae Beavers (R) proposed that the legislature create an economic council for "everybody," rather than just for women.
"My concern is balkanizing. If we divide and subdivide our population, is that beneficial in the final analysis?" said Beavers. "I always have a concern that we create the balkanization of our population. We've become, almost by implication, a victim group, and I don't perceive women as victims at all."
State Senate Minority Leader Lee Harris (D) accused his Republican colleagues of perpetuating a "war on women," a term used by Democrats in the wake of the 2010 midterm elections to describe conservative attacks on reproductive rights and women's rights in general.
"Domestic violence, human sex trafficking and sexual assault rob our state's economy of $1 billion each year," Harris said in a statement. "We know this because of the peerless research this council provides. It is heartbreaking that this important work could fall victim to the Republican war on women."
Harris, who voted to extend the council's funding, argued that the state benefits from having a council focused specifically on women.
"These aren't just women's issues -- they affect entire families," he said. "Men have to recognize the advantages we have and be willing to zero in on issues that uniquely affect women. Finding solutions to these problems benefits us all."
While the committee could still vote at some point to extend funding for the council, it seems unlikely to happen, since advocates for the council would need to gain three more votes for their side. If the council does not eventually get more funding, it will cease to operate in June 2016.
Tennessee had the seventh highest poverty rate in the country as of 2013, according to the U.S. Census Bureau. Twenty percent of women in Tennessee live in poverty, compared to 14 percent of Tennessee's men, according to the Kaiser Family Foundation. Tennessee is also the state with the eighth highest rate of women in poverty in the U.S. For men in poverty, the state ranks 14th highest.
Before You Go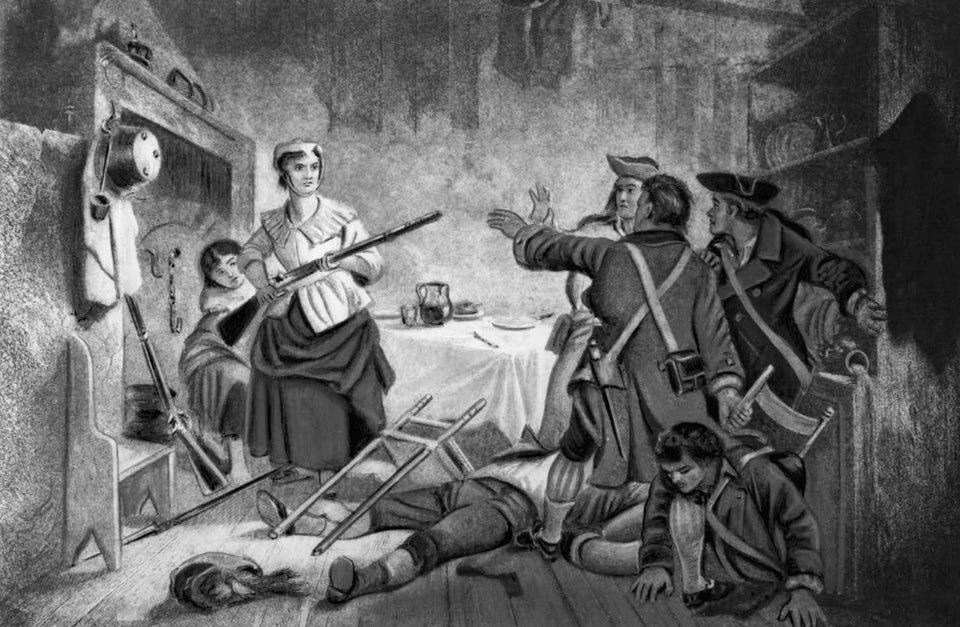 U.S. Service Women Through The Years
Popular in the Community