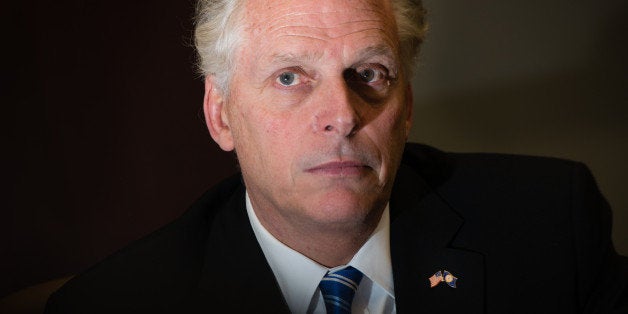 We hear it all the time: "Elections matter." This week we have concrete evidence that the adage really is true. Making good on promises he made during his campaign, Governor Terry McAuliffe has taken critical steps to protect women in the Commonwealth of Virginia's ability to make their own healthcare decisions.

To kick off National Women's Health Week, Governor McAuliffe signaled a new direction for oversight of women's health in Virginia. He announced several new appointments to the Board of Health, sending a clear message to his fellow elected officials that recommendations should be based on health and safety rather than ideology. With these new members on the Board of Health who share his commitment to safeguarding women's health, Governor McAuliffe is restoring integrity and public confidence in this important entity.

Most importantly, McAuliffe directed the Board of Health to review the state's restrictions on women's health centers that perform abortions. Like other abortion restrictions, this law was passed under the guise of protecting patient safety. Unfortunately, it does the opposite.

Abortion is an extremely safe medical procedure. Data, including from the CDC, shows that abortion has over a 99 percent safety record. There is no medical basis for these restrictions, passed under former Governor Bob McDonnell and Attorney General Ken Cuccinelli, which is why they are strongly opposed by doctors and medical groups.

Far from protecting women's health, these restrictions jeopardize women's health and safety by forcing health care providers to close. Since Virginia's regulations were approved, five of the state's 23 abortion providers have closed, with more expecting to close without McAuliffe's intervention. The result has been that women in need not only of an abortion but also of birth control, STI testing, and cancer screenings have been forced to travel far distances, or do without.
With over half of all pregnancies in Virginia unintended, and with 375,500 women statewide in need of affordable contraceptive services and supplies, the people of Virginia are in desperate need of increased access to health care, not less. Think about it -- who is best suited to be writing medical regulations to meet the needs of Virginia women?

At the Planned Parenthood Action Fund, we think that medical regulations should be written by medical experts - that's why we knew we had to work hard to keep Ken Cuccinelli out of the Governor's mansion.

As it became clear that Cuccinelli would become the nominee, Planned Parenthood advocacy and political organizations launched the $2.4 million "Keep Ken Out" campaign. In the end, women won this race for McAuliffe, with McAuliffe winning women by 9 points -- flipping Republican Governor Bob McDonnell's 8 point advantage with women that propelled him to victory in 2009. Notably, 20 percent of Virginia voters said abortion was the most important issue in determining their vote, and McAuliffe won 59 percent of those votes. Among the rising Virginia electorate, McAuliffe won overwhelmingly, winning among unmarried women by 42 points, and among African American women by 84 points.

In a contest that was won by only two points overall, the role that women's health and rights played in motivating women to turn out to vote for McAuliffe cannot be overstated. In fact, they not only played a decisive role in defeating Cuccinelli, but flipped all the statewide offices, as well as the state Senate.

With over half of American women now living in a state hostile to their health care access, the stakes are high, and Planned Parenthood advocacy and political organizations will be applying the lessons we learned in Virginia to many races across the country where we know women's health can play a key role. More and more, voters view women's health care -- including access to affordable birth control and safe, legal abortion -- as a litmus test in deciding for whom they will vote. As a trusted messenger, it's our job to make sure they have the facts about where the candidates stand.

We're willing to bet that folks in North Carolina, Colorado, and Alaska, among other states, agree with folks in Virginia that politicians have no business getting between a woman and her doctor. And that's why they'll send women's health champions like Senator Kay Hagan, Senator Mark Udall, and Senator Mark Begich back to the United States Senate.

The bottom line is that attacking women's health is not only bad policy; it's bad politics. Gov. McAuliffe is keeping his promise to voters, and nationwide voters are delivering their commitment to support candidates who understand that basic health care should not depend on one's zip code.