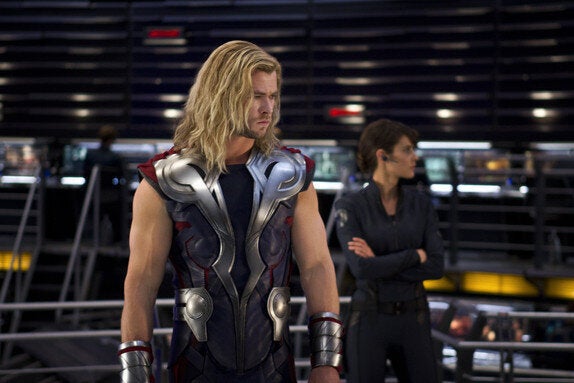 Hulk keeps smashing box office records.
Of course, "The Avengers" has plenty of records to call its own. The $103.2 million in second weekend ticket sales is the biggest ever, blowing away the $75.6 million earned by "Avatar" during its second weekend in 2009. At $373.1 million, Marvel's superhero supergroup team-up is also the fastest film to cross $300 million at the domestic box office, doing so in just nine days of release. "Marvel's The Avengers" is currently sitting at 18th place on the all time domestic box office chart, just behind "Spider-Man 2." It's expected to jump into the top ten by next weekend.
In non-"Avengers" news: "Dark Shadows," the eighth film collaboration between Johnny Depp and Tim Burton, earned $28.8 million during its opening weekend, good enough for second place. Per THR.com, "Dark Shadows" played to an older audience (73 percent of the audience was over 25) that was noticeably more female (57 percent). That could help the film in the coming weeks, as "The Dictator," "Battleship" and "Men In Black 3" are expected to skew more male.
1. "The Avengers," $103.2 million2. "Dark Shadows," $28.8 million3. "Think Like a Man," $6.3 million4. "The Hunger Games," $4.4 million5. "The Lucky One," $4.1 million6. "The Pirates! Band of Misfits," $3.2 million7. "The Five-Year Engagement," $3.1 million8. "The Best Exotic Marigold Hotel," $2.7 million9. "Chimpanzee," $1.6 million10. "Girl in Progress," $1.4 million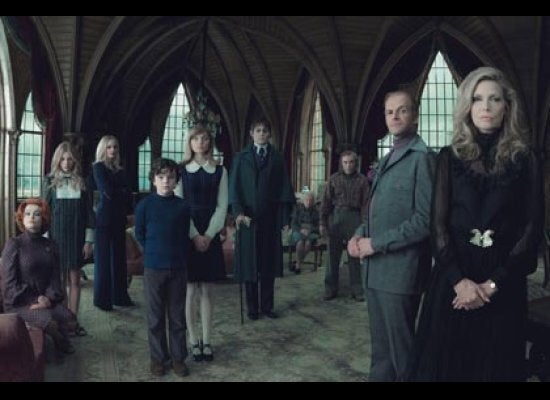 'Dark Shadows' Reviews
Popular in the Community