It is a truth universally acknowledged that a single person in possession of a microwave must be in want of pizza. And though we understand microwaves are the worst appliance for cooking pizza (hello, soggy crusts), certain brands have attempted to do the impossible. They have created microwaveable frozen pizzas. [Cue gasp.]
Out of sheer curiosity, we rounded up five of such pizzas (making sure they're nationally available and sold in major grocery stores, of course) and put them to a taste test. We genuinely hoped to find a gem, because we'll be honest -- sometimes we're exhausted and want the world to magically make us pizza by doing nothing more than pressing a button. (And yes, we know delivery can make that happen, but it's a longer wait. And sometimes we're impatient.)
Before you dare try any of these pizzas, we must warn you. With one exception (Trader Joe's), these pizzas have a lot of ingredients that are difficult to pronounce and nearly impossible to define. Thanks to Michael Pollan, we all know that's a bad thing. In case we haven't been clear enough, we'll say it plainer. We do not recommend eating these as a part of your normal daily diet. They're strictly for hangover emergencies and hunger attacks.
So -- do any of these pizzas taste good enough to make up for the ensuing shroud of guilt? Find out in the slideshow below.
As always, this taste test is in no way influenced or sponsored by the brands included.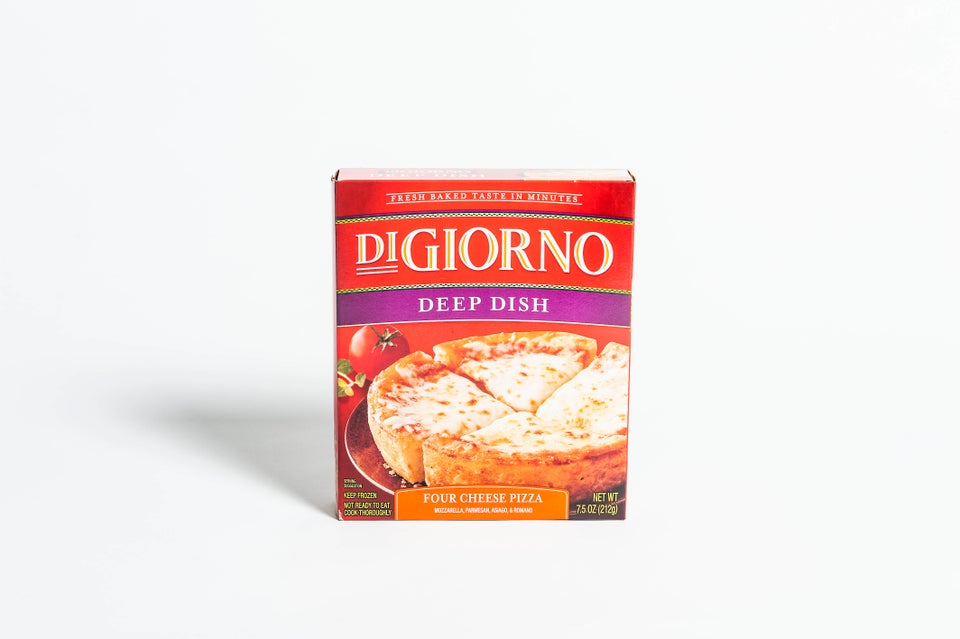 Frozen Microwave Pizza -- 2013