I just got back from an all too brief vacation in Nassau where upon our return to Toronto, the carrousel that was supposed to bring our luggage had temporarily broken down. While waiting for our luggage to re-appear, I reflected on a time not that long ago, where I felt invisible.
Whenever I was on a crowded street or in a busy airport, people would literally bump into me. Always. I never understood this phenomena and chalked it up to being of short stature.
A few years earlier I was in this very same airport with my girlfriend Jane. We were coming back from a vacation in Sedona, Arizona. We climbed the red rock buttes and went deep into pine forests where, if there is a God, this is where she lives.
While we were waiting for our luggage to arrive, a man bumped into me, apologizing profusely, stating he didn't 'see' me. Jane, who knows her place in this world; as she comes from a mother who eyes light up every time Jane walks into the room; was perplexed that this man could not see that I was standing right in front of him. I explained to Jane that this had happened to me all my life, and I was 'used' to it.
Jane then took my hand and looked into my eyes with her signature penetrating stare and said "Katharine, you must say to yourself, this is my space, and it is okay for me to occupy space in this world. If you do this, I guarantee no one will bump into you again."
I felt her words echo throughout my body. I got it. It was okay, actually it was more then just okay, it was my responsibility to myself; and even more importantly; to the little unmoored unmothered one that lives inside my heart.
When my daughter Victoria was going through a difficult time during high school, her guidance counsellor, the radiant Ms. Lippes, told me that Vicky was working her way through the two questions that every child asks themselves:
I now have my own answers to those two important life questions:
1. I am Katharine Angelina Love.
2. I must bring all of my big beautiful broken badass self here to this earth, because here, is where I belong and right here, is where I fit in.
I breathe, therefore I am.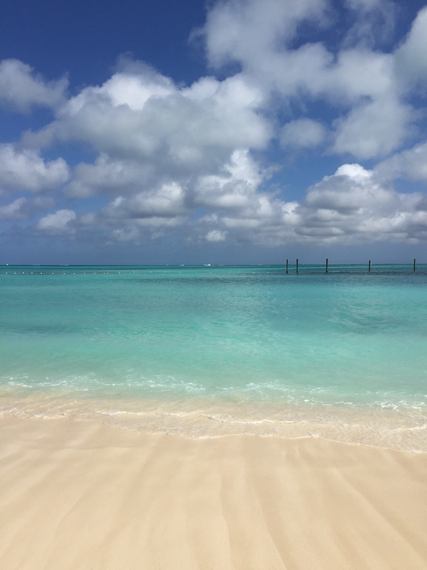 Calling all HuffPost superfans!
Sign up for membership to become a founding member and help shape HuffPost's next chapter