To observe surroundings is to view dozens of surfaces. Our sight is pre-programmed to graze the exterior of things in our ample range of perception. In other words, most of us do not have advanced X-Ray vision or any other supernatural leverage over one another. But this is what makes art so spectacular. We do not need any special power to experience extraordinary things when there are artists conveying notions of all intangible fields, both in visuals and messages. The work of Canadian abstract artist, Blu Smith, is at first, an invitation to the phenomenal. And then, as the audience, you are there.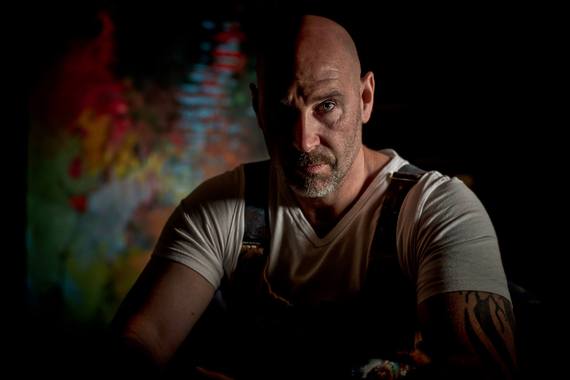 Abstract art is inherently at the conviction of the viewer and the artist, on two separate planes. In saying this, these planes have the ability to overlap, smash into each other for a lovely explosion. Originally Smith was a realist and commercial painter. His style was consistent and technical, but his artistic voice, unheard. After developing his approach and ridding of his naive view of abstract art, series full of visual depth, mysterious nooks and crannies, beautiful, bright eruptions (amongst many other things) were born. In collections "Slight of Hand", "Gravity" or "The Wild", each piece is vastly sensory. It's nearly impossible to put a finger on exactly what his pieces are conveying in context, but only because one finger isn't enough. Smith is good at making his viewers feel like they are being enlightened and taught from multiple perspectives. It could be what the aftermath of colliding thoughts and states of mind looks like, or a magnified depiction of dopamine molecules, or the back roads to a world you've never been to before. Smith's abstract work plays with light, color and form in a way that channels new and refreshing perspectives.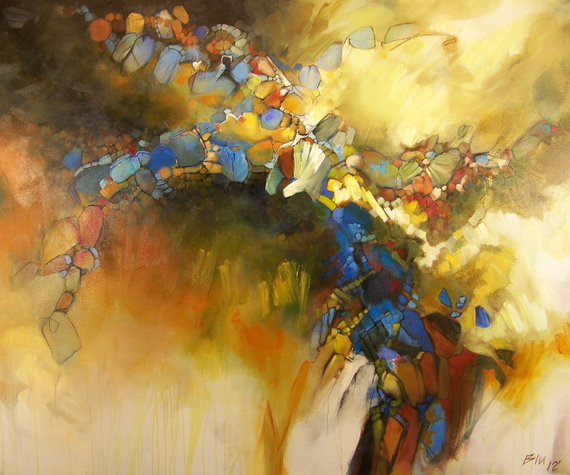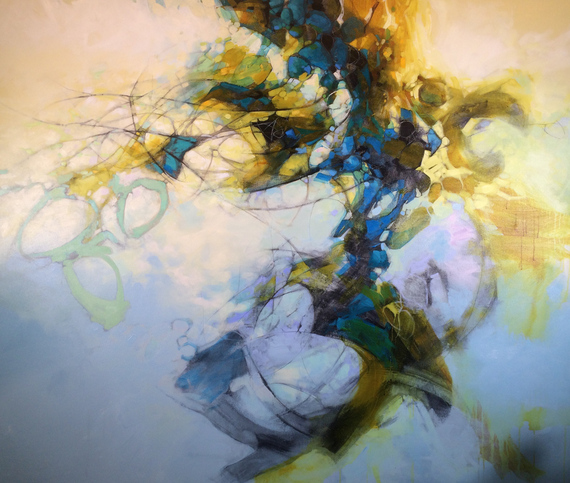 "For me, there's that point of light where everything meets. It's almost like a promise land. It's where the light glows, where the light emits from. These are designs and concepts that I have developed over the course of the last 20 years and certain things that I find interesting within them. People who are unsure of abstract work, they tend to think that the artist has something over them or that the artist knows something that they don't, but that's really not the case. It's a combination of years working with specific types of design, and growing and evolving your artwork and your imagery. The focus is not on masking anything, it's about trying to bring forward the work that you have done over the years and how it's developed into what it is. There is a huge part of me that wants to engage an audience by using light and organic shapes that can be felt or related to. But abstract art is not about comprehension. It's about taking a closer look."
And Smith is right. As viewers, we are aware that there is a large possibility we are not looking at a bowl of fruit standing still on a clothed table. We are analyzing a specific thought. After years of taking in the lush scenery of Victoria, Canada, Smith began to translate the movement of trees and the chill of wind on his skin into explosive, triggering, beautiful works of art. His collection, "The Wild," is a clear representation of his take on landscapes. We are welcomed into an organic scene with no beginning and no end, and while we seem to be thrown in the middle of a path or river, the mystery of these places is ultimately tempting.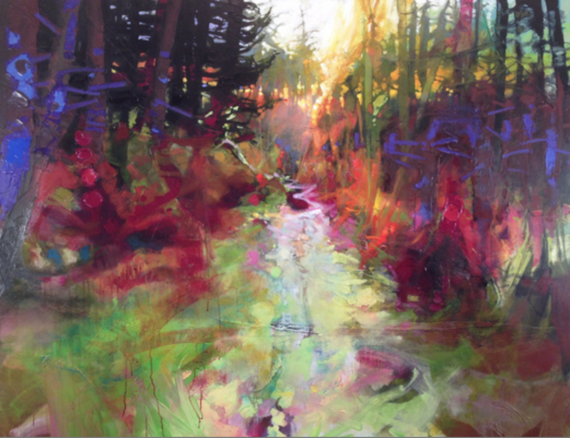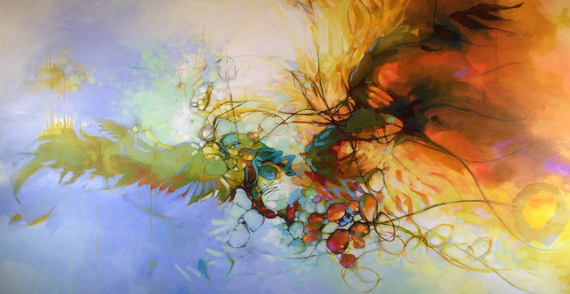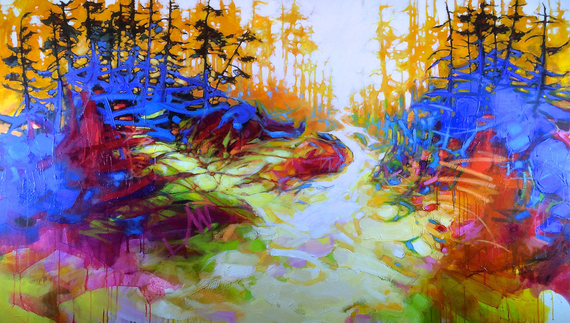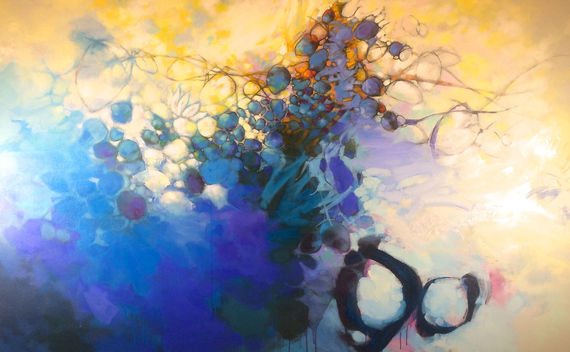 Blu Smith was recently part of celebrity chef, Charles Chen's esteemed Dinner Club in NY, where his work added to a "chakra activating" experience. He lives and works in Victoria, Canada and is represented by Gallery 133 in Toronto, West End Gallery in Edmonton, The Avenue Gallery in Victoria, Whistler Contemporary Gallery, and Etra Fine Art Gallery in Miami, Florida. You can explore the work of Blu Smith and keep up with his upcoming shows by visiting blusmithgallery.com and Instagram @blusmithgallery.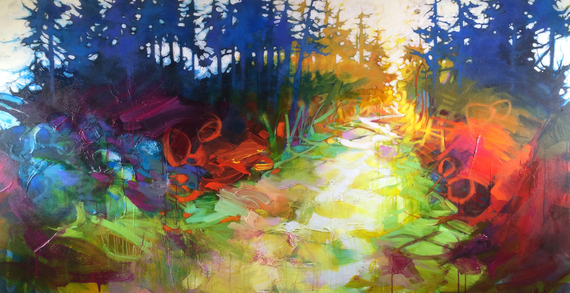 Popular in the Community