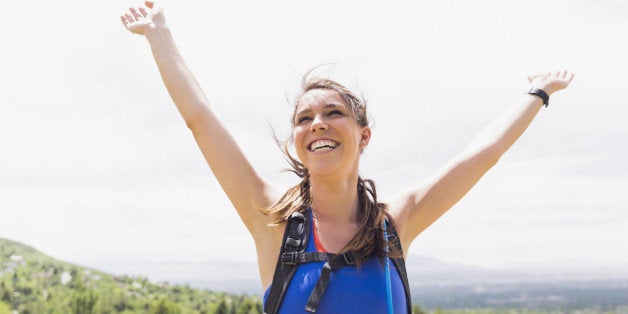 As an executive coach, I work with women across the professional spectrum from high tech and bio tech to finance, hospitality and start ups. Many of the women I coach report how joyless they feel. Their calendars brim with activities, juggling product launches, organizational audits and transatlantic flights with much-needed "vacations" or rugged retreats to find the genome of their soul. For all this activity -- however important or rewarding or "fulfilling" -- the news I often hear back is: I'm overwhelmed. I'm exhausted. Or simply: I don't know what gives me joy anymore.
It is no surprise that many women feel this way. As Debora Spar, president of Barnard College, pointedly shows in her recent publication Wonder Women: Sex, Power and the Quest for Perfection, women are under more pressure than ever to perform. While we comprise almost half of the work force, we are still expected to be flawless mothers, wives, hostesses and members of our communities.
As I consider the exhaustion, overwhelm and joylessness so many women report, I am reminded of the words of the poet, David Whyte. Quoting his Benedictine friend, Brother David Steindl-Rast, Whyte reminds us that "the antidote to exhaustion is not rest." The antidote to exhaustion... is "wholeheartedness."
Thinking of the women in my life -- bold clients, brilliant colleagues and beloved friends and family members, I am left wondering, where has our wholeheartedness gone? To be sure we are taxed and overwrought with expectations. To be sure, we feel increasingly less connected with ourselves and others. To be sure, we long for time to rest, restore and nurture ourselves. All of these are true and all very important. But more than anything, it is our loss of joy, I contend, that has left us so emptied and un-whole.
Let's remind ourselves of a simple fact: Joy is our birthright. Joy is not an externality. It's not something we can afford to dip into when time or bandwidth permit. It is a cornerstone of our power as influencers, visionaries and creative agents of change. Here's why:
Joy is rocket fuel. It energizes us, gets us into motion and keeps us there. When our joy quotient is high, we have more resilience. Daily drudgery doesn't interfere, setbacks don't deter, and injustices don't deflate us. Keeping ourselves above the fray this way bolsters our sense of purpose and connects us with what really matters, most importantly, our loved ones. When we are attuned to our joy-meter, low joy readings give us critical information about whether we are heading down a path of diminishing returns, compromising our core personal values, or both.
Joy is also infectious. As such, it's one of the most powerful ways to get buy-in from the people whose support we need. Most leaders recognize that securing follower-ship is critical to success. It's what sells ideas, aligns teams, and allows leaders to navigate high seas with agility. But few leaders model the joy that actually gets people into action. Why not change the rules of leadership and model joy as a best practice? It's not just effective. It's a whole lot more fun.
Finally, being joyful signals confidence. Joy and survival thinking simply don't mix, so when we live and lead from joy, we demonstrate that we see the bigger picture, no matter what the challenge. Have you ever noticed how much confidence joyful leaders exude? I think here of Bishop Tutu or the Dalai Lama or better yet, the two of them squealing with laughter in each others' presence. Watching leaders like these alchemize grim social and political situations into scenarios of hope and reconciliation with room to exchange thigh-slapping jokes. That's the power of joy in action.
So the next time you feel like Atlas holding up the world, consider taking some time for joy. Maybe that means reading the New Yorker or reaching for that favorite book of poems. Maybe it means peeling off from work to sit in the hot, streaming sun for 10 minutes at lunch or swimming 20 hard laps to shake off the dust. Maybe it's waking up before anyone else to sip your morning coffee and relish yourself, in all your goodness and ingenuity. And maybe as you, and I, and others allow ourselves the joy that is rightfully ours, we will arrive home to ourselves, wholehearted once again.