Last month at the United Nations General Assembly, I was pleased to see a good deal of attention dedicated to the important goal of achieving universal health coverage, with a particular emphasis on the health of mothers and children. A new series launched by The Lancet focused on maternal health specifically, and revealed that maternal deaths have come down by 44 percent in 25 years. During the same period, deaths of children under five have been cut by more than half. However, many challenges remain, and the same old approach will not be sufficient to truly finish the job.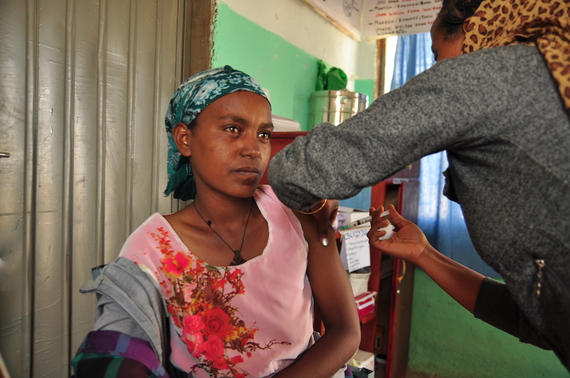 We will need new tools and new ways of doing things to achieve our goal of ending preventable child and maternal deaths, no matter where they live. While innovative financing and new systems approaches will help achieve this goal, we cannot bridge the resource gap and truly accelerate our progress without innovation. The US Agency for International Development (USAID) is committed to fostering innovation to reach this goal.
An ambitious but achievable goal
When we embarked on the effort to bring the world together around the goal to end preventable maternal and child deaths, we set ambitious targets to save 15 million children and 600,000 mothers between 2014 and 2020. Modeling revealed that these targets were achievable if we increased coverage of key interventions to the levels seen in what we call "best performer" countries.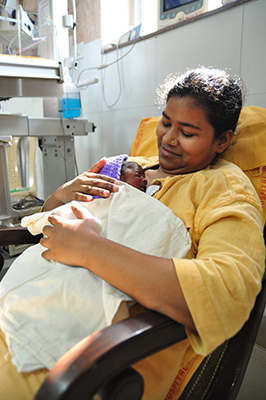 We've seen the potential of innovation play out as we report on progress toward those goals each year. Countries are introducing new vaccines and disease prevention interventions like chlorhexidine for umbilical cord care, and seeing reductions in newborn and child deaths. As more women are getting access to maternal health medicines like oxytocin and misoprostol, deaths from complications like postpartum hemorrhage are coming down.
New evidence for innovation
A recent report from one of our partners, PATH, gives further evidence to the potential of--and need for--innovation and new approaches to improve the way we deliver health services. It estimates that 6 million lives could be saved between now and 2030 by advancing 11 innovations. The 11 innovations were crowdsourced through PATH's
initiative last year, which USAID supported. They include many innovations that USAID has advanced through its various innovation programs, including:
Injectable contraceptives.
Portable pulse oximeters, to diagnose pneumonia faster.
A uterine balloon tamponade, to stop postpartum bleeding.
The new modeling analysis, conducted by PATH in partnership with Johns Hopkins University, drills down into our best-performer model and identifies some of the new tools and approaches that can help reach those targets. In other words, it helps shed some light on how we will reach the targets we've set.
The innovation with the most potential to save lives is injectable contraceptives, which may be surprising to some, but not to those of us in the development community who for a long time recognized the lifesaving potential of family planning. The analysis estimated that injectable contraceptives could save more than 3 million lives by expanding coverage to the community level and providing reliable protection.
Other high-impact innovations include new tools for quickly detecting pneumonia in children and, interestingly, a low-tech innovation--kangaroo mother care, which is skin-to-skin contact and breastfeeding for newborns.
USAID's commitment to innovation
The Harnessing the Power of Innovation to Save Mothers and Children report demonstrates the importance of innovation and the great potential contribution it can make to our efforts. Because USAID is committed to saving lives and improving health for women and children around the world, innovation will be a core component of our efforts in the years to come. We look forward to working with partners to advance innovations like the ones highlighted in PATH's report, and ensuring we have the systems and financing mechanisms in place to make sure they reach the women and children who need them, no matter where they live.
Related