In 1954 the Comics Magazine Association of America formed the Comics Code Authority to regulate and often sanitize self-published mainstream comics. Depictions of violence, sex and drugs, as well as socially progressive content, were strictly prohibited.
Around 1968, an underground comix movement began bubbling beneath the surface of the squeaky clean comic realm, dominated by superheroes and their hapless side chicks. The movement, led by artists like Robert Crumb, Jack Jackson and Gary Panter, dodged the watchful eye of the Comics Code by selling their work in head shops as opposed to regulated comic stores. In doing so, they were free.
What did this new, unprecedented freedom mean for the unruly bunch of talented, defiant, and yes, resoundingly male artists? Well, among other things, it resulted in a bunch of fictional naked ladies undergoing degradation, humiliation, rape, torture and murder. And the most horribly frustrating part? It was all a big joke, and any woman who'd dare protest just wasn't smart or cool enough to get it. When Gary Groth asked Robert Crumb in 2014 how he reconciled his hostility towards women -- and from where the enmity derived -- Crumb responded: "Have you looked at any women lately? Just kidding."
This was the infuriating climate of the comic world when Trina Robbins decided she'd had enough. "The whole thing was presented as if it was funny," she explained to The Huffington Post. "I would object and they'd say, 'Oh, you have no sense of humor.'"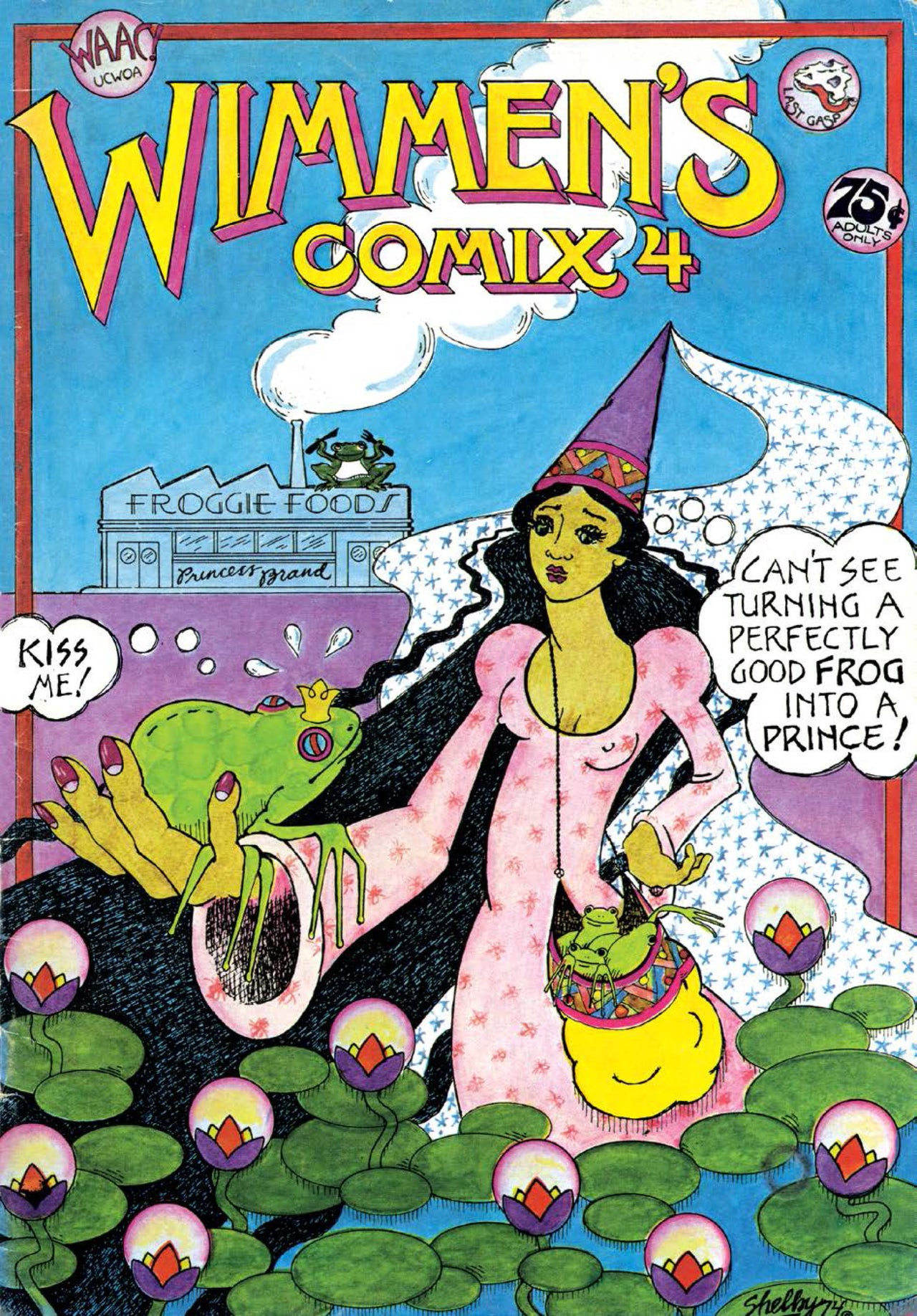 Robbins was born and raised in Queens, New York. Her mother, a second grade teacher, taught Robbins to read at the age of 4, and right away, Robbins was hooked. "I was the kid who was glued to the backs of the cereal boxes," she laughed. "Of course that meant I read comics."
Growing up, Robbins described her taste as "anything starring girls or women, unless we're all tied up and waiting to be rescued by our boyfriends." She followed the character Patsy Walker, who went by her alter ego Hellcat, a superheroine known for her psychic abilities and martial arts skills. And Millie the Model, the modelesque star of a romantic adventure series with a sense of humor. Wonder Woman and Mary Marvel, sister of Captain, were favorites as well. "Mary was a girl," Robbins explained, "she showed me you didn't have to wait to grow up to become a superheroine."
As a teenager, Robbins dreamt of being an artist -- living in Paris, donning a beret, the whole shebang. In the meantime, she spent her free time scouring the halls of New York's finest museums. "It never occurred to me that all the paintings were by men." Over time, however, she became seduced by the wonderful combination of text and images that only comics could offer. "I'm really into communication and there is no better mode of communication," she added.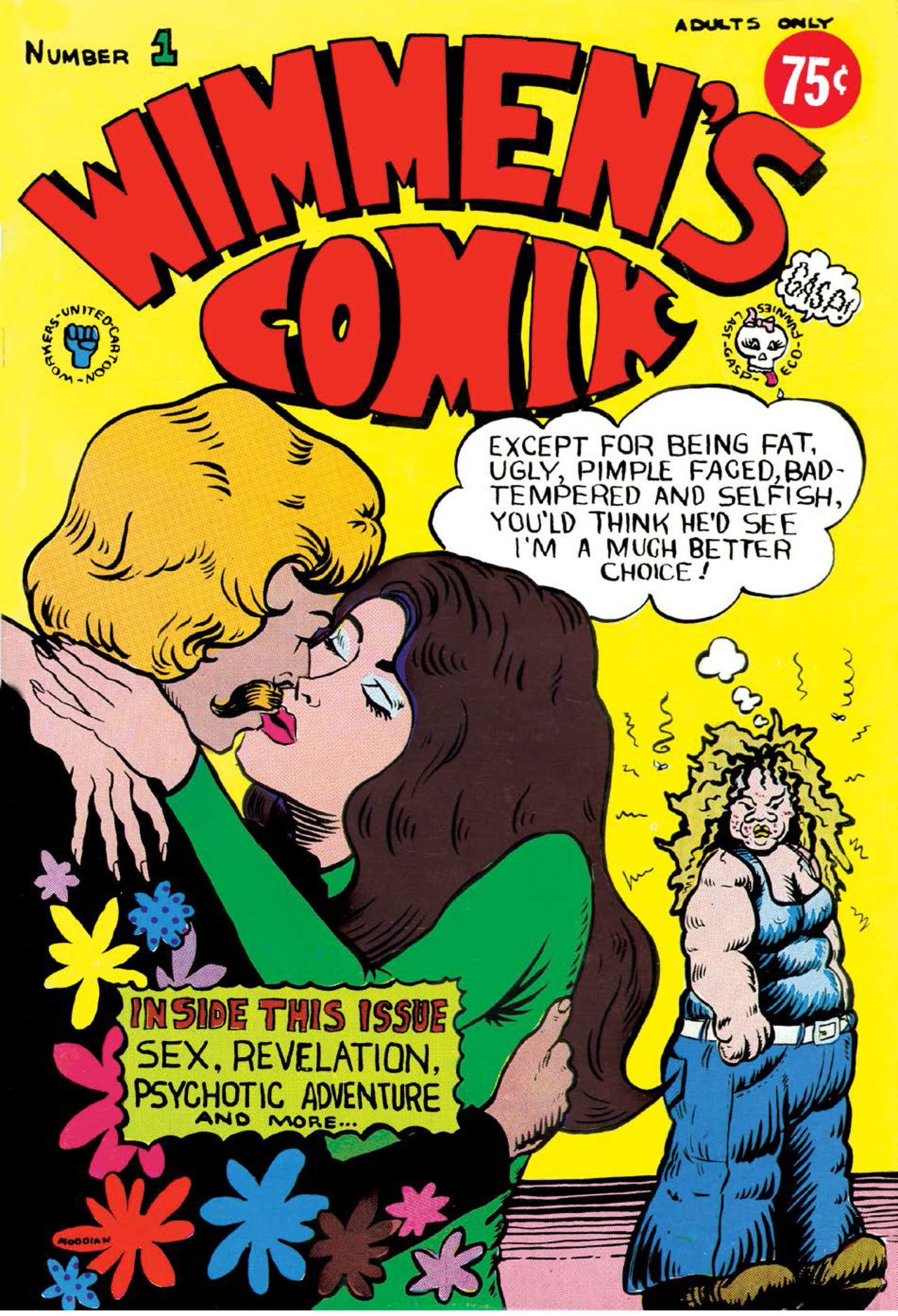 Robbins began to identify as a feminist in the late 1960s, while she was living the hippie lifestyle in the Lower East Side of New York City. She'd been swept up into the burgeoning underground comix movement, and yet, as the only woman in the boys club, was constantly excluded and overlooked. One day Robbins read a piece about women's liberation in an underground newspaper and something clicked. "I started seeing things from that point of view," she said. "I realized I was being shut out of things because I was a woman."
Specifically, Robbins recalled when Ed Sanders coordinated the first ever exhibition of underground comix at his very own Peace Eye Bookstore. "He included all the guys and not me," Robbins said. At the time, she was into making psychedelic comics that went heavy on design and light on narrative. Aubrey Beardsley, an illustrator whose highly aestheticized black-and-white illustrations were the visual foil to Oscar Wilde's prose, was a major influence on Robbins. "People would say you had to be stoned to understand them," she laughed. "That's not quite true."
Robbins soon relocated to California's Bay Area, which, thanks to Robert Crumb's "Zap Comix," was a utopian breeding ground for underground comix artists -- unless, of course, they were women. It was here that she discovered Berkeley-based It Ain't Me Babe, the first feminist newspaper in the country. Robbins started creating comics for the paper, often centered around the plight of Belinda Berkeley, an "every woman" who struggled to work a crummy office job while her husband toiled away trying to write the great American novel.
In July of 1970, Robbins teamed up with Barbara "Willy" Mendes to create the first all-women's comic book, "It Ain't Me Babe Comix." They recruited other local artists including Nancy Kalish, Lisa Lyons, Meredith Kurtzman and Michele Brand. The book's center story featured lady comic characters Olive Oyl, Little Lulu, Wonder Woman, Sheena, Queen of the Jungle, Mary Marvel and Elsie the Cow breaking out of their prescribed roles and joining the women's lib movement. The women would march -- and occasionally soar -- together in protest, fists in the air, refusing to play damsel or sidekick any longer.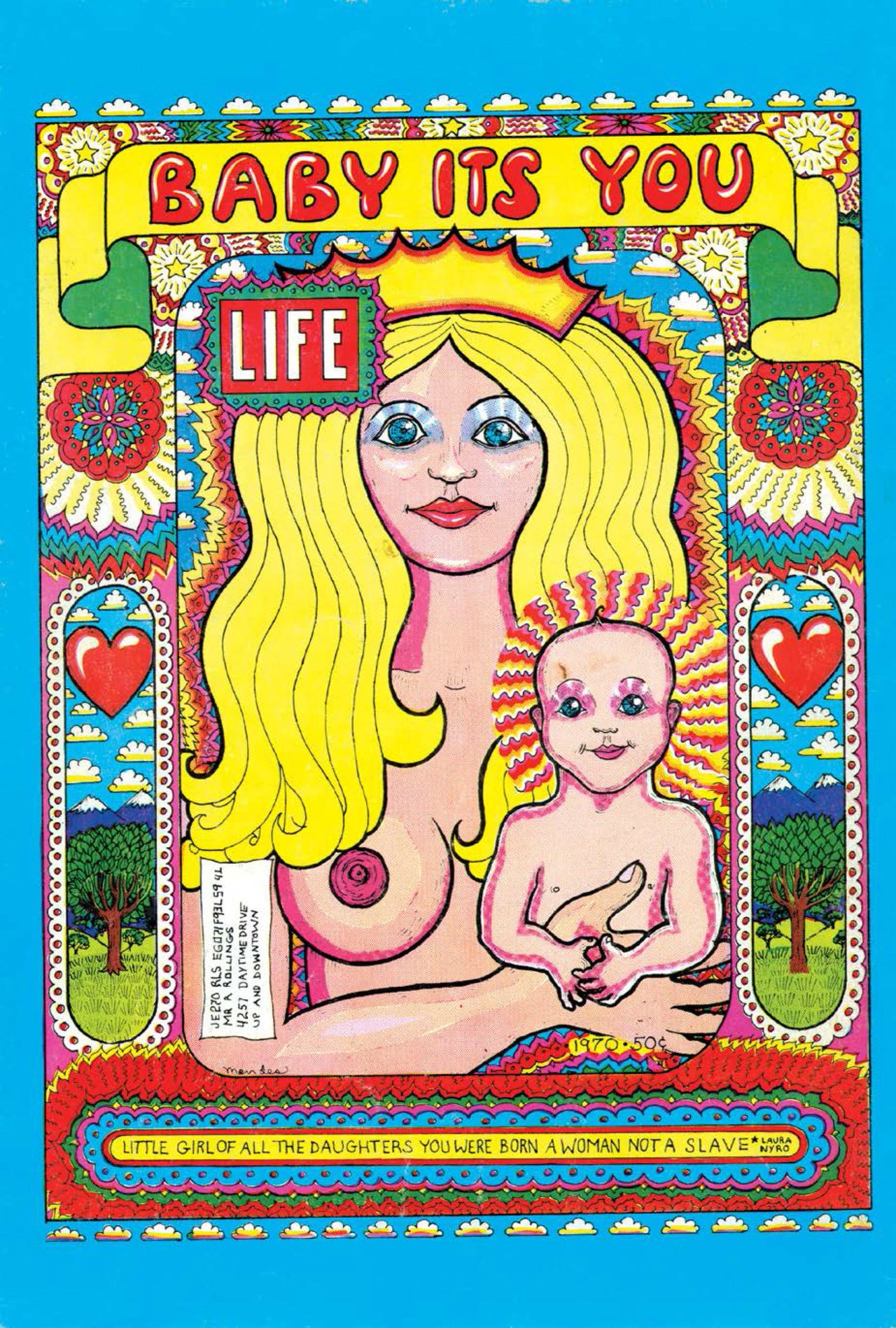 Through graphic depictions of swinging superheroines, Robbins created a fantastical outlet to express her very real frustrations as a woman in a patriarchal culture. "I started seeing how women were left out," she said. "How women were thought to be less than men. How women were stereotyped in every way. How they were stuck with the housework and the kids and the responsibilities, while the man kicked back with a drink. And it was all just expected to be that way."
Her experience collaborating on "It Ain't Me Babe" provided Robbins with a support system she'd long been deprived of as a woman in a boy's club, too. "I suddenly felt stronger because I wasn't alone," she explained. "It's so hard to fight for something when you feel alone." Two years after Robbins' initial all-women comic, her publisher approached her saying he was ready for more. Robbins teamed up with nine other women cartoonists at artist Patricia Moodian's San Francisco home and plotted their next move.
Before long, "Wimmen's Comix" was born. "I hoped it would be the best comic ever produced in the entire universe," Robbins said. "It probably wasn't that, but it was very, very good." The comic was managed as a collective, with two rotating co-editors working together to manage each issue, so the power would be evenly distributed. Since there were so few women comics art the time, the Wimmen's Comix Collective encouraged new artists to get involved, publishing work from artists who'd never worked in the medium before.
"Many of the women who submitted to us had never drawn a comic before, and it showed," Robbins explained in the introduction to The Complete Wimmen's Comix, published in 2015. "But we were more interested in giving women a voice than in how professionally they could pencil and ink." Some of the initial images were crude or rough, but, over time, the learning curve was steep, and the artists rapidly improved.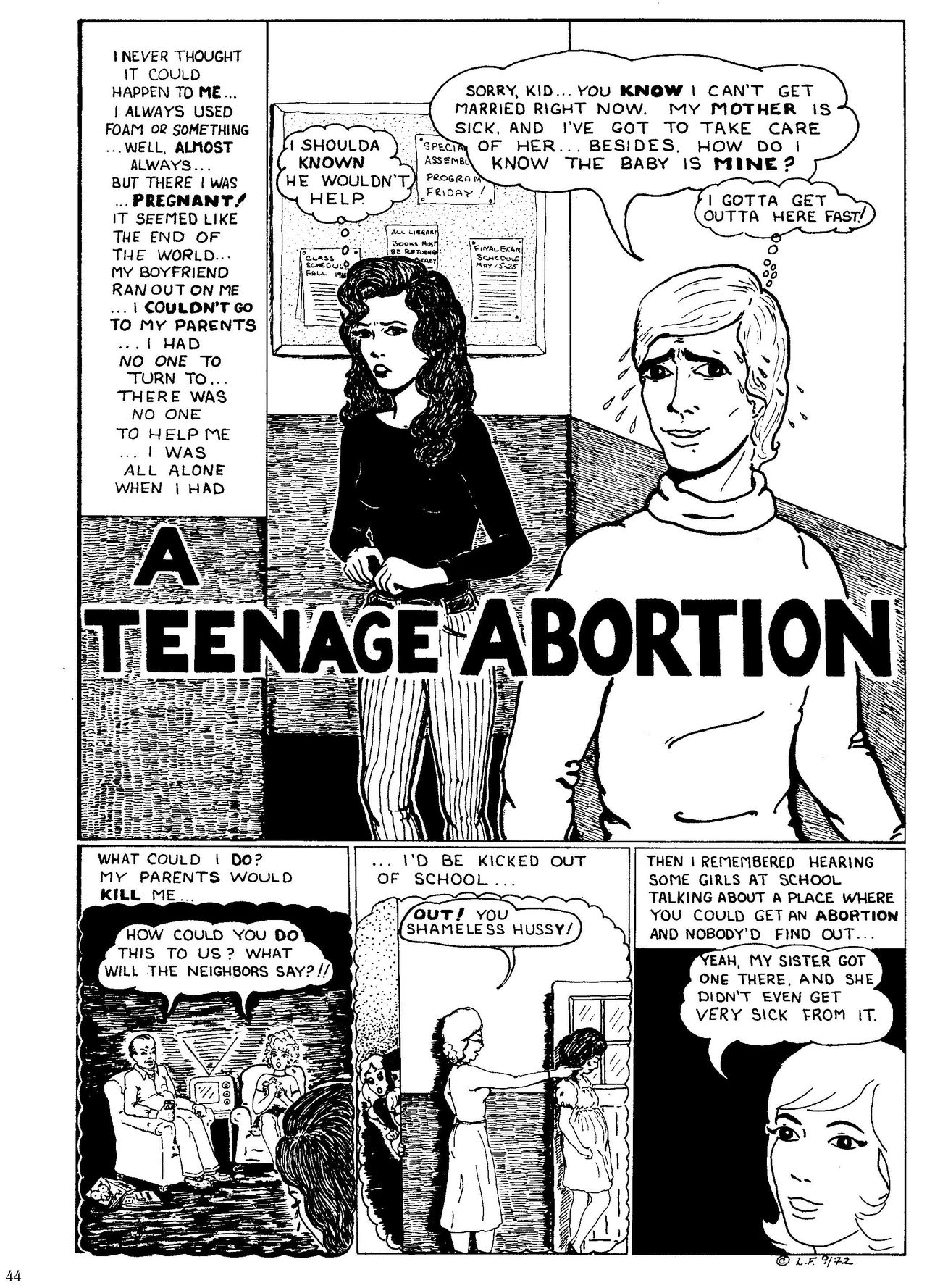 All 'Wimmen's Comix" submissions are told from a feminist perspective, though the interpretations of the word "feminist" varied greatly. In Lora Fountain's "Teenage Abortion," a guy knocks a girl up, and, with a "sorry kid" and a "how do I know the baby is mine?" is out of the picture. The girl winds up at an illegal abortion clinic where she's fed gin to ease the pain. Terre Richards' "Weight Watchers" follows Dolly Divine and Lottie Lavinski as they try to slim down before their Mexican beach vacation, while other works explored the Salem Witch Trials. And Melinda Gebby's "My Kitty Loves To Do The ChaChaCha" follows an indoor cat's first night spent on the street, where she gets with a bulldog, collie and black cat. "Izzat what pussy tastes like?" the collie asks, to which the kitty responds: "C'mon, dammit! Doggy style!"
There's more: Michele Brand and Mary Skrenes' "Victoria the Woodhull" was based on the first woman presidential candidate, a 19th-century suffragette, anarchist and free lover. Dot Bucher created a comic ode to Harriet Tubman. In Margery Peters' "Reactionary Comics," John Smith picks up a 12-year-old Pocahontas, to which she responds, "You're just a dirty old misogynist lookin' for some native nookie!" There's history and fantasy, masturbation and menstruation, work and sex, food and drugs, witches and lesbians, superheroines and feminists.
"Wimmens Comix" lasted for 17 issues. Over the course of the publication, Robbins only received a single piece of hate mail: a bizarre handwritten letter accusing the FBI of posing as women comics to undermine the women's movement. It was signed Moonbeam, Labyris and Sparkling Star. Robbins absolutely loved it.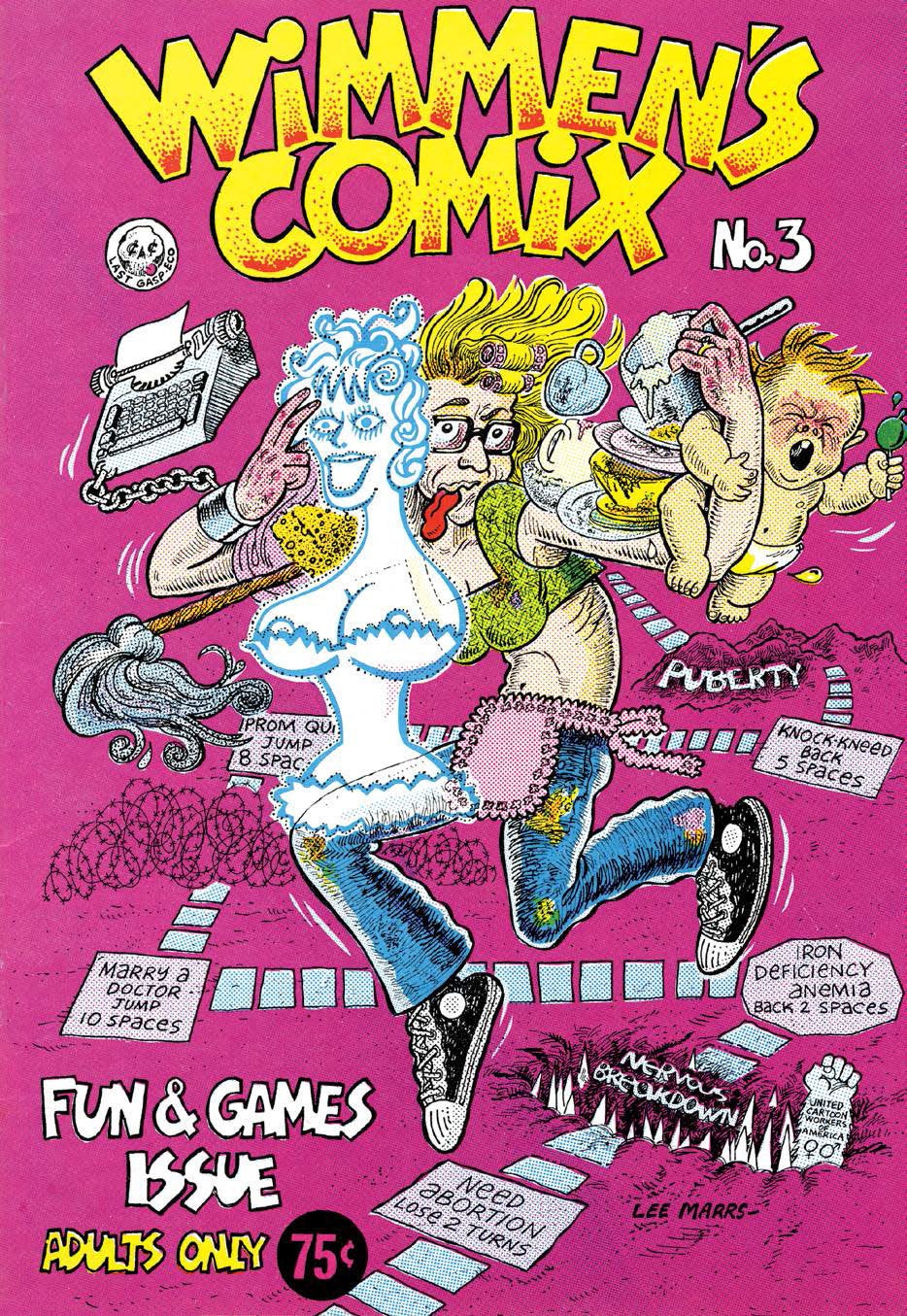 The final issue of "Wimmen's Comix" ran in 1992. The end had less to do with the publication itself, which was steadily improving in quality, more with distribution. The primary spots that stocked the comics were head shops and women's bookstores, both of which were endangered spaces. "There was nowhere for us to be found except comic bookstores, frequented by 12-year-old boys and 30-year-old men who were 12-year-old boys inside," Robbins said.
The few "Wimmen's Comix" comic bookstores would stock quickly sold out. When consumers asked if there were plans to restock, the response was aways: "Women don't read comics." The lapse in logic here, to Robbins and her team, was maddening. "The mainstream was totally dense," Robbins sighed. "What they really meant by 'women don't read comics' is women don't read comics about guys with thick necks and big chins and big muscles punching each other out."
Today, Robbins is happy to say that even the densest comic book peddlers in the game wouldn't dare say that women don't read comics, or make them. "There are more women drawing comics now than ever before," Robbins said. "Not just comics but zines and graphic novels too -- the majority are by women! Everything has changed enormously."
The website Graphic Policy publishes a monthly look at the demographics of American comic lovers, based on Facebook demographics. Rooting through the Facebook users in the United States, Graphic Policy counts those who "like" comics, graphic novels, or specific comic publishers on their profiles. As of June 1, 2016, there are approximately 42,000,000 comic fans, 45.24 percent of which are women.
As a kid, Robbins loved comic books because of the sense of limitless possibility they inspired. "They made me feel like I could be the heroine of a comic book, like I could be anything," Robbins recalled. If it weren't for Hellcat's fire, Millie the Model's goofy humor, or Wonder Woman's valor, Robbins might never had the audacity to think that she, the only feminist comic in town, could start a revolution, one day leveling the playing field for lady artists and avid readers alike. The next generation of creative young weirdos may never have learned about puberty, pregnancy, mermaids and snacks from black-and-white drawings as exquisite as they are nasty, sparing no dirty details. Girls might still be limited to reading formulaic tales of dudes saving silent chicks again and again.
Luckily for us all, Robbins learned from the best superheroines in the game, and took notes.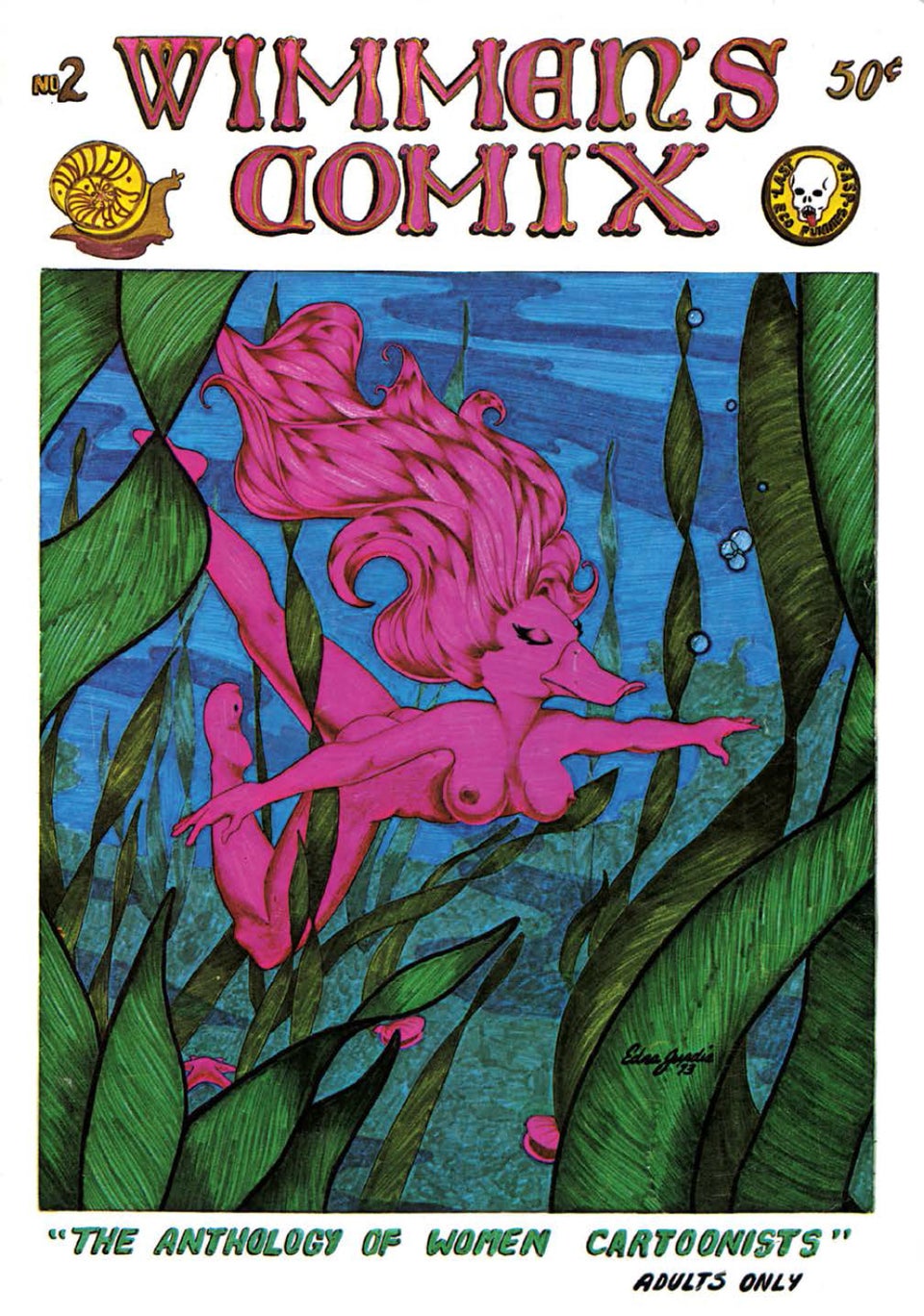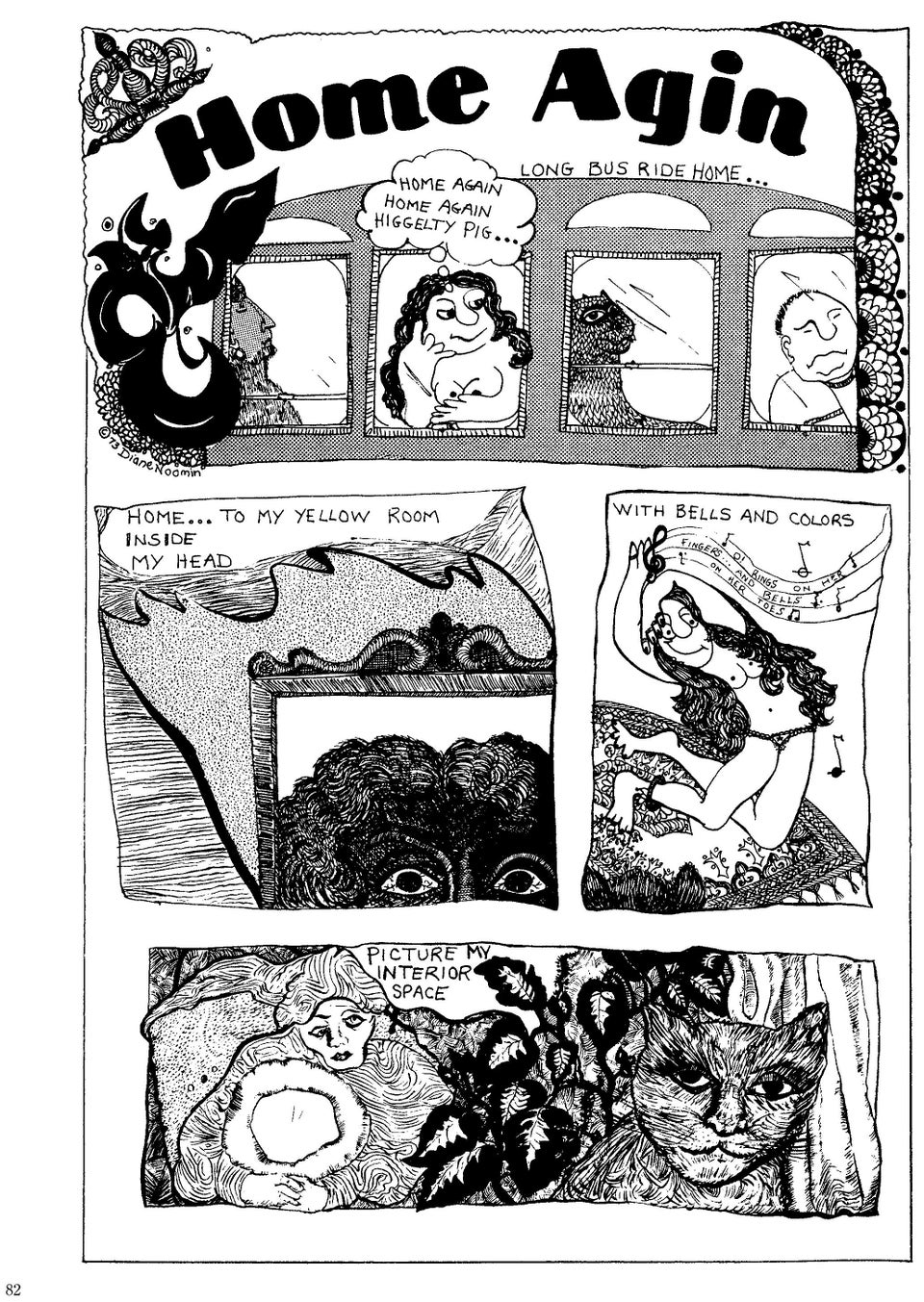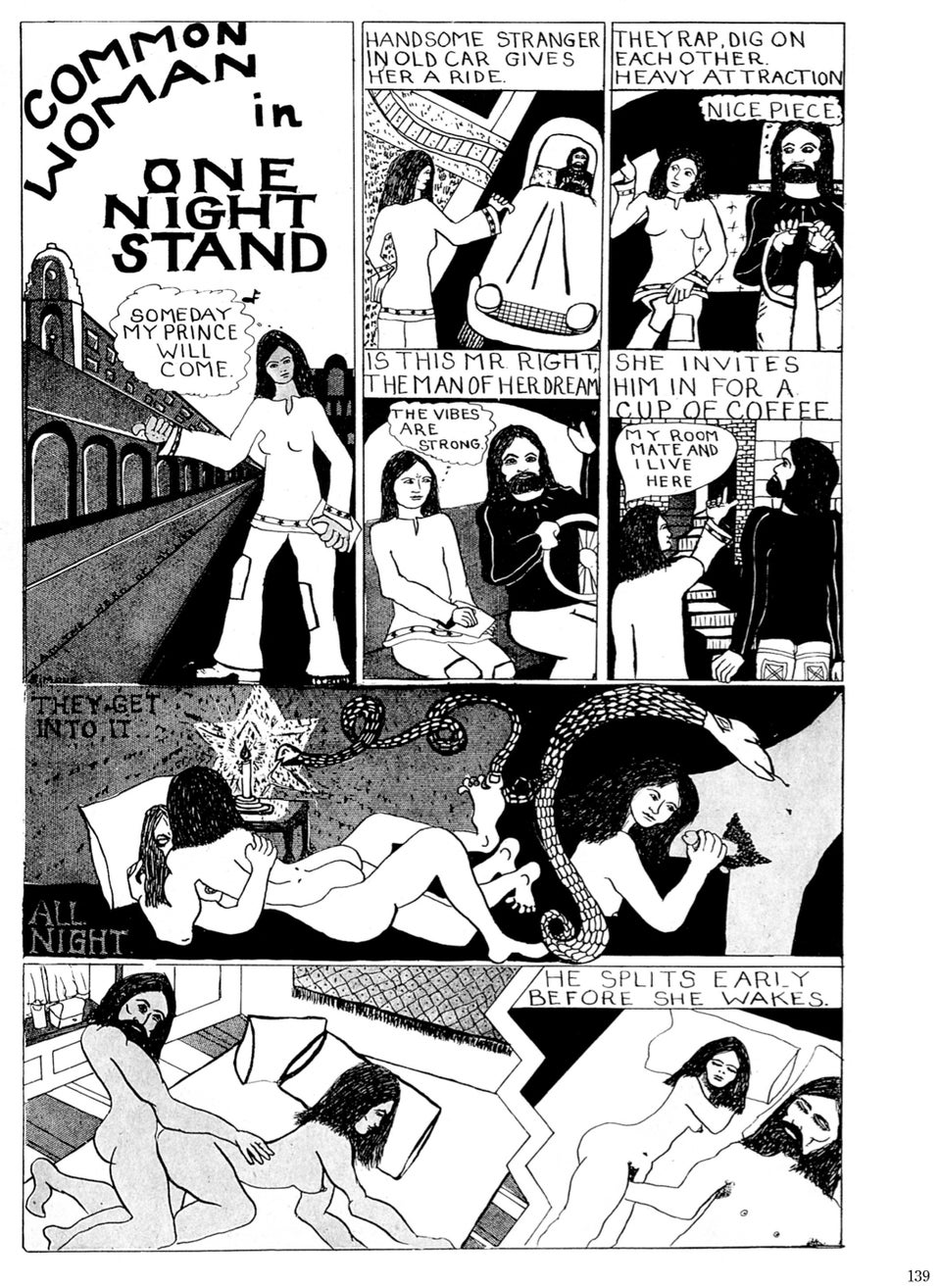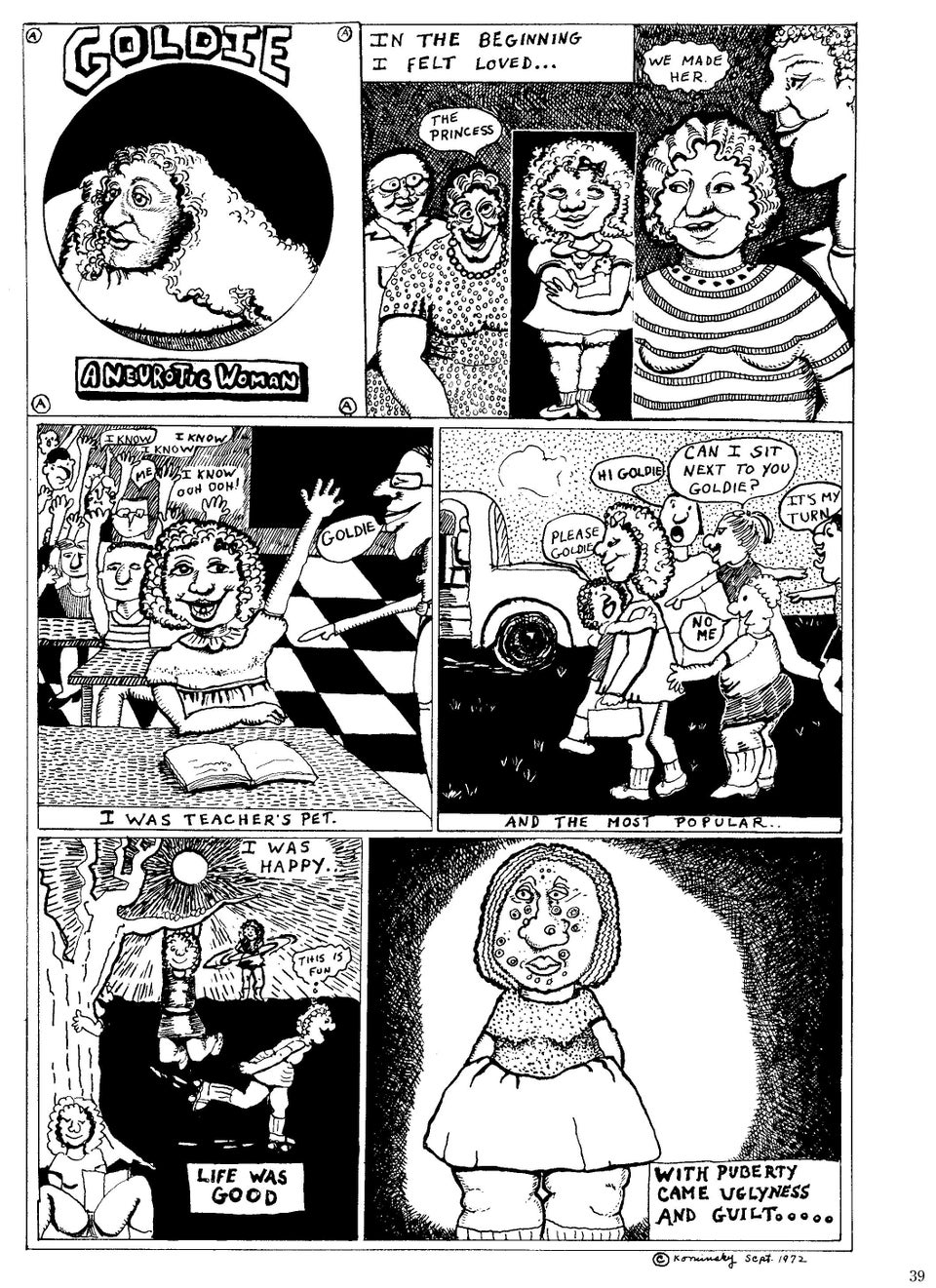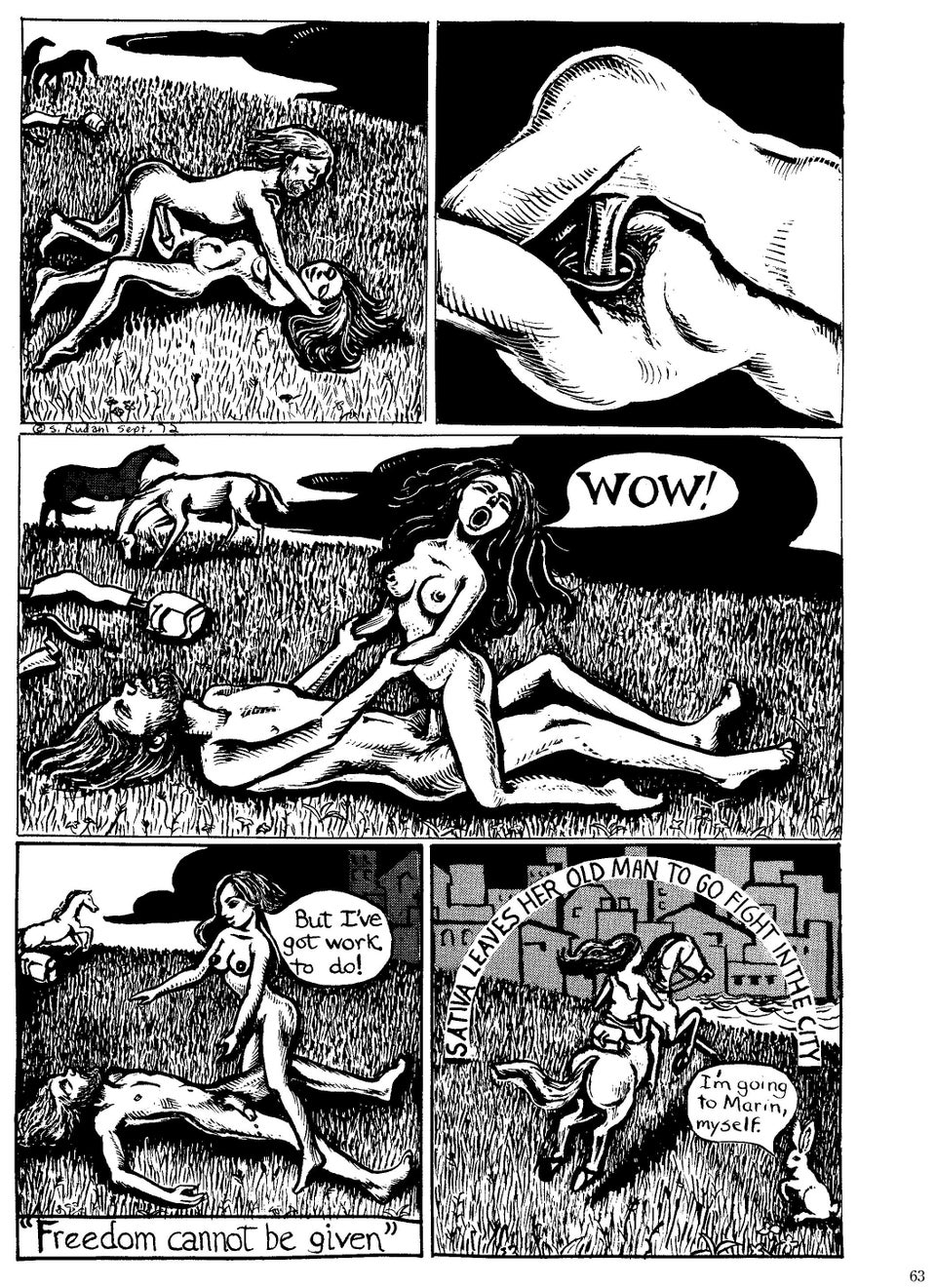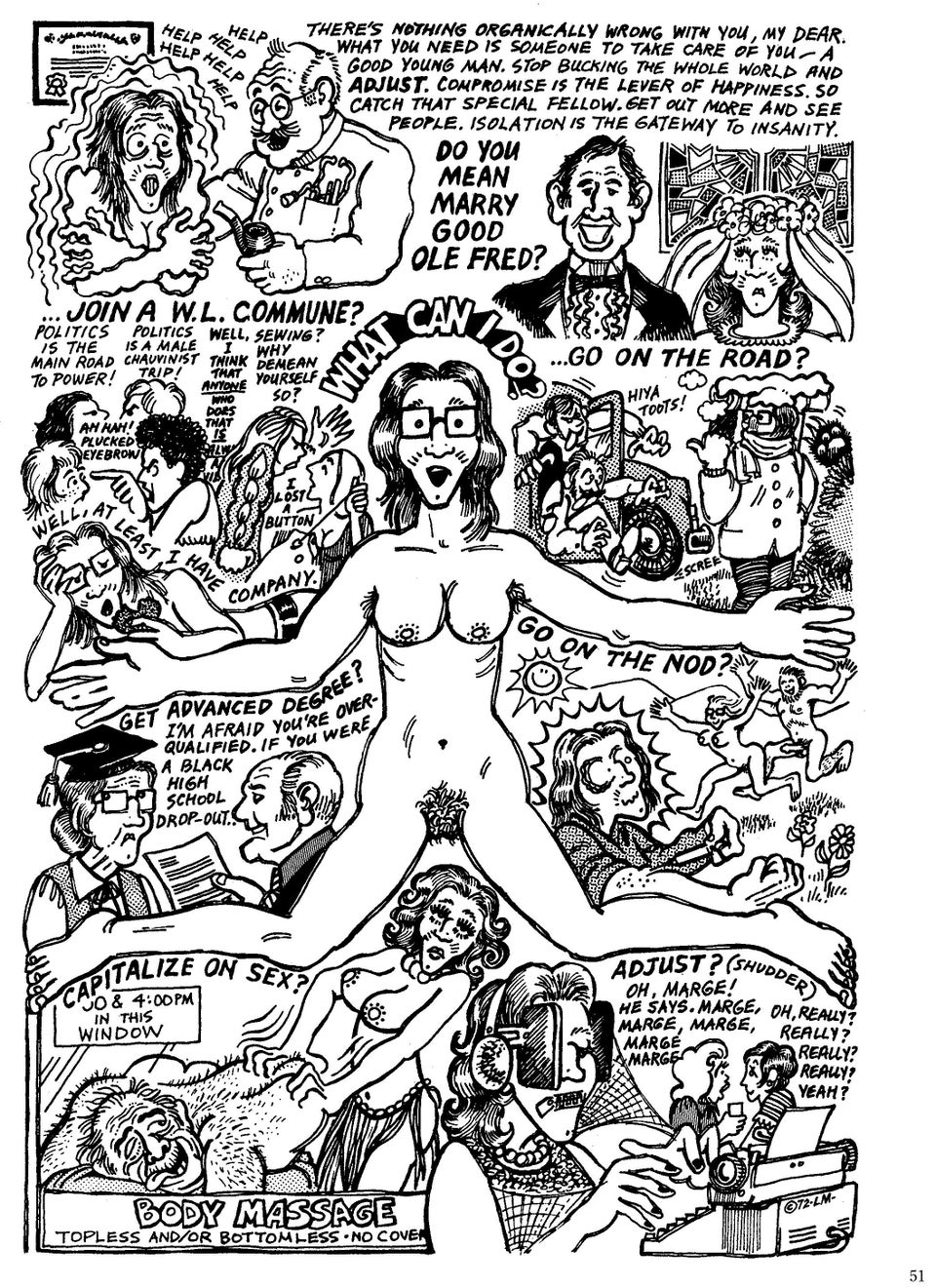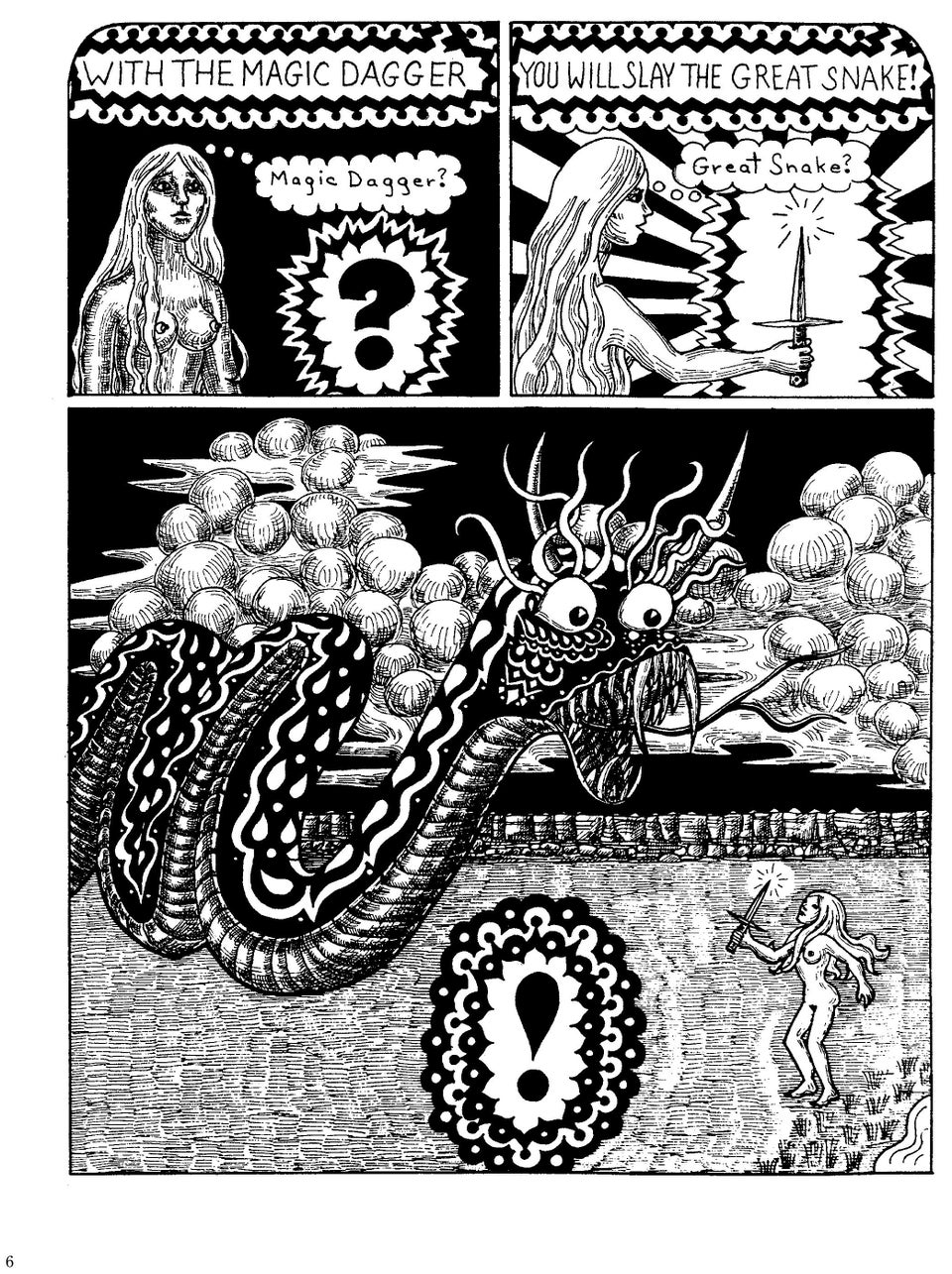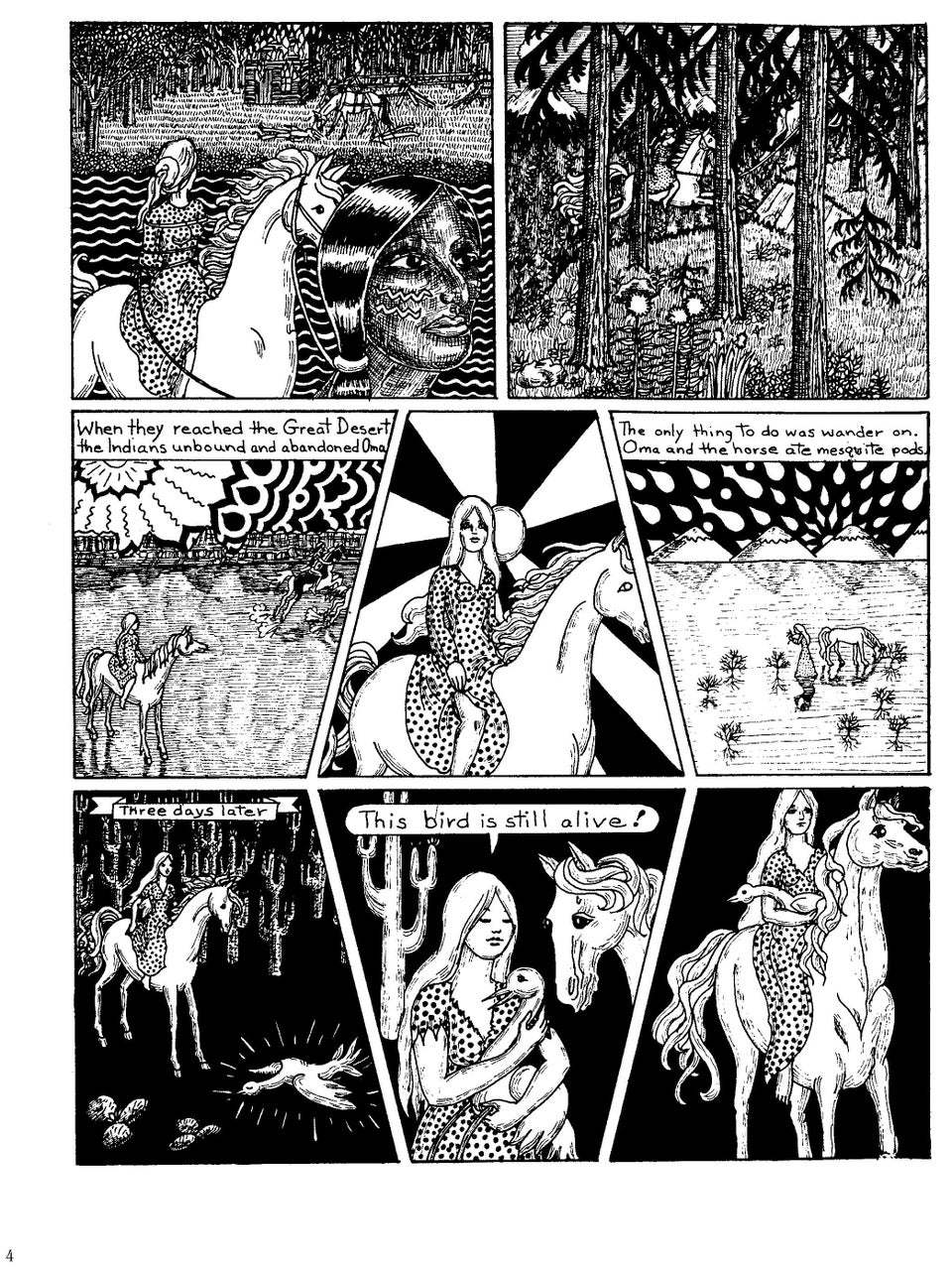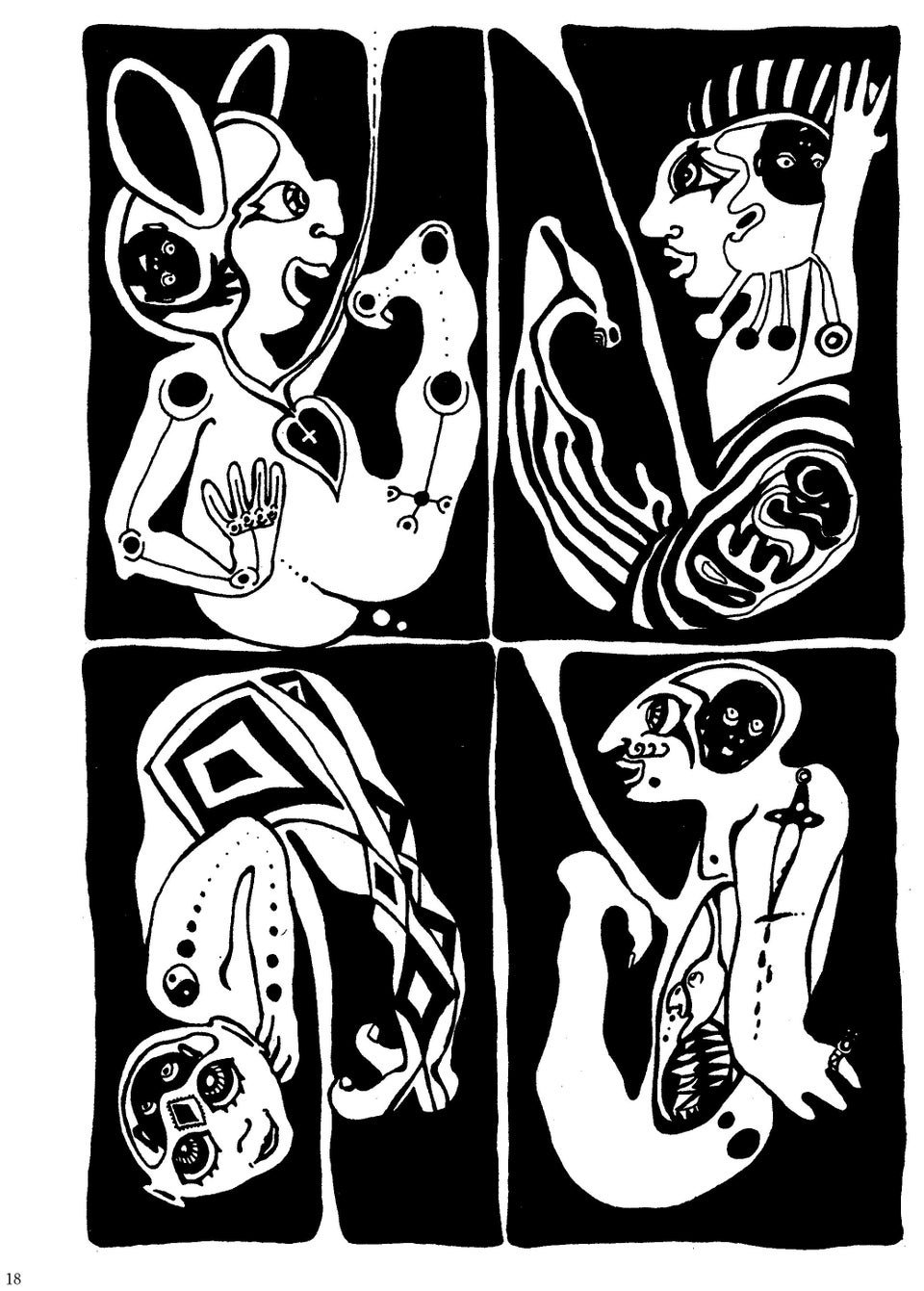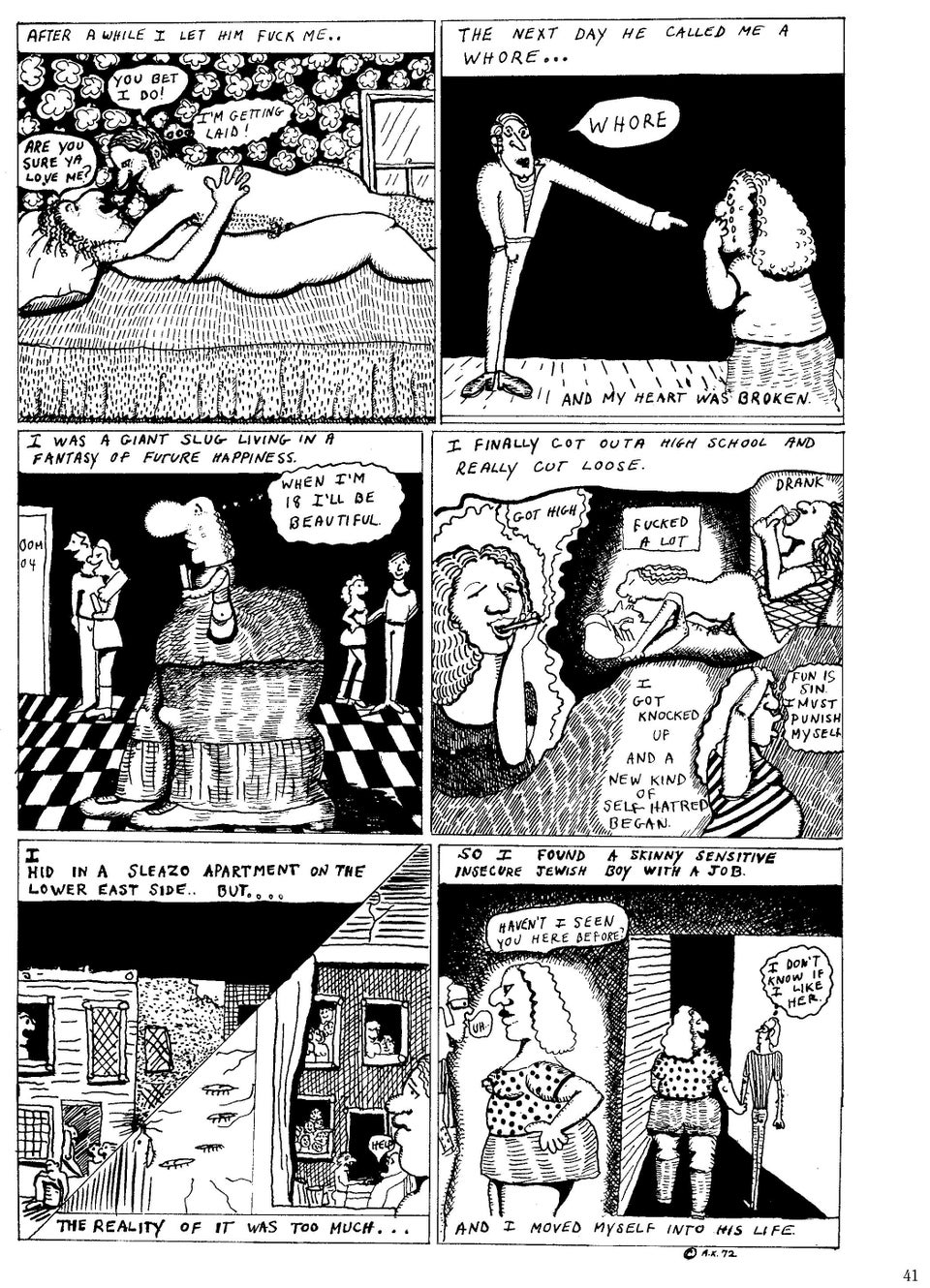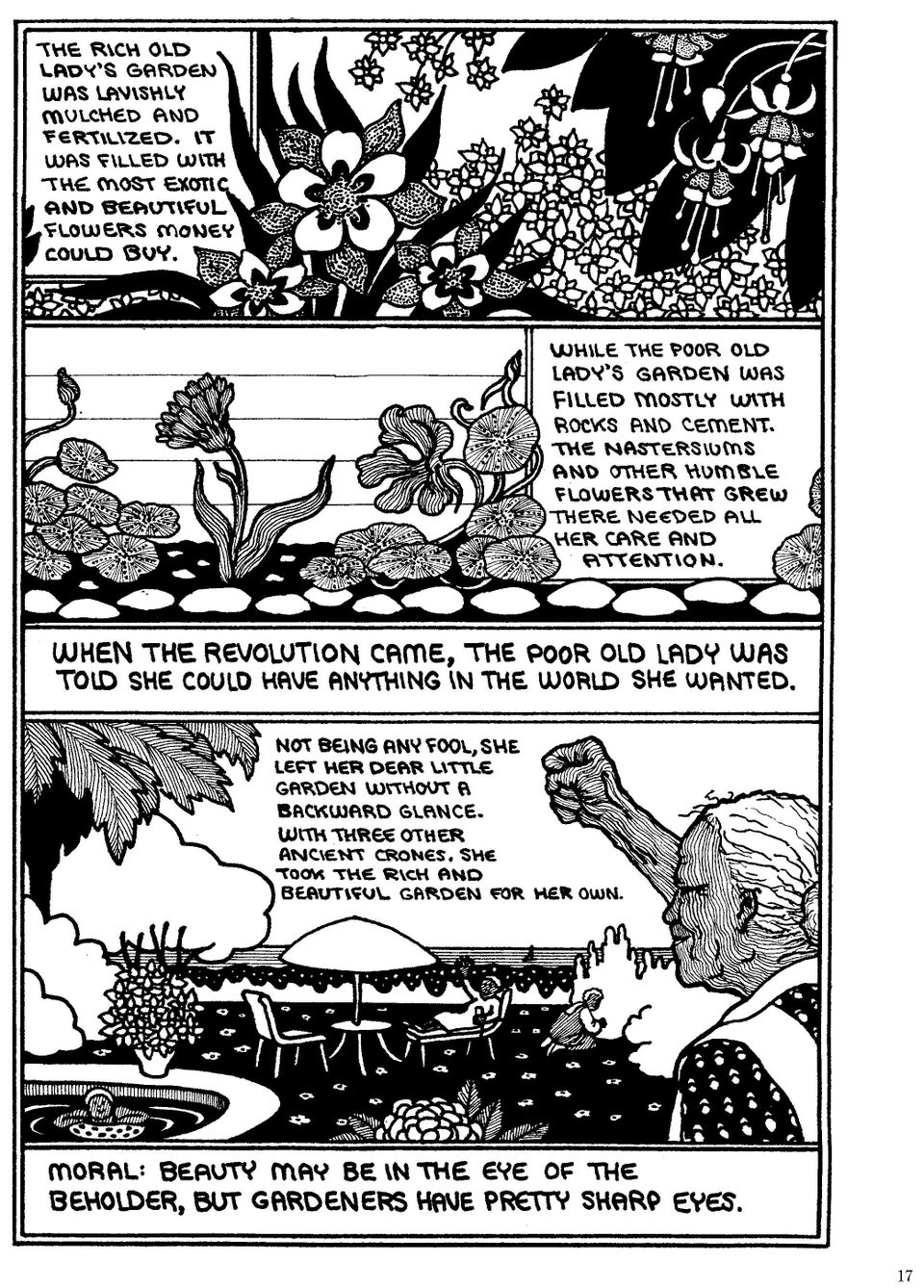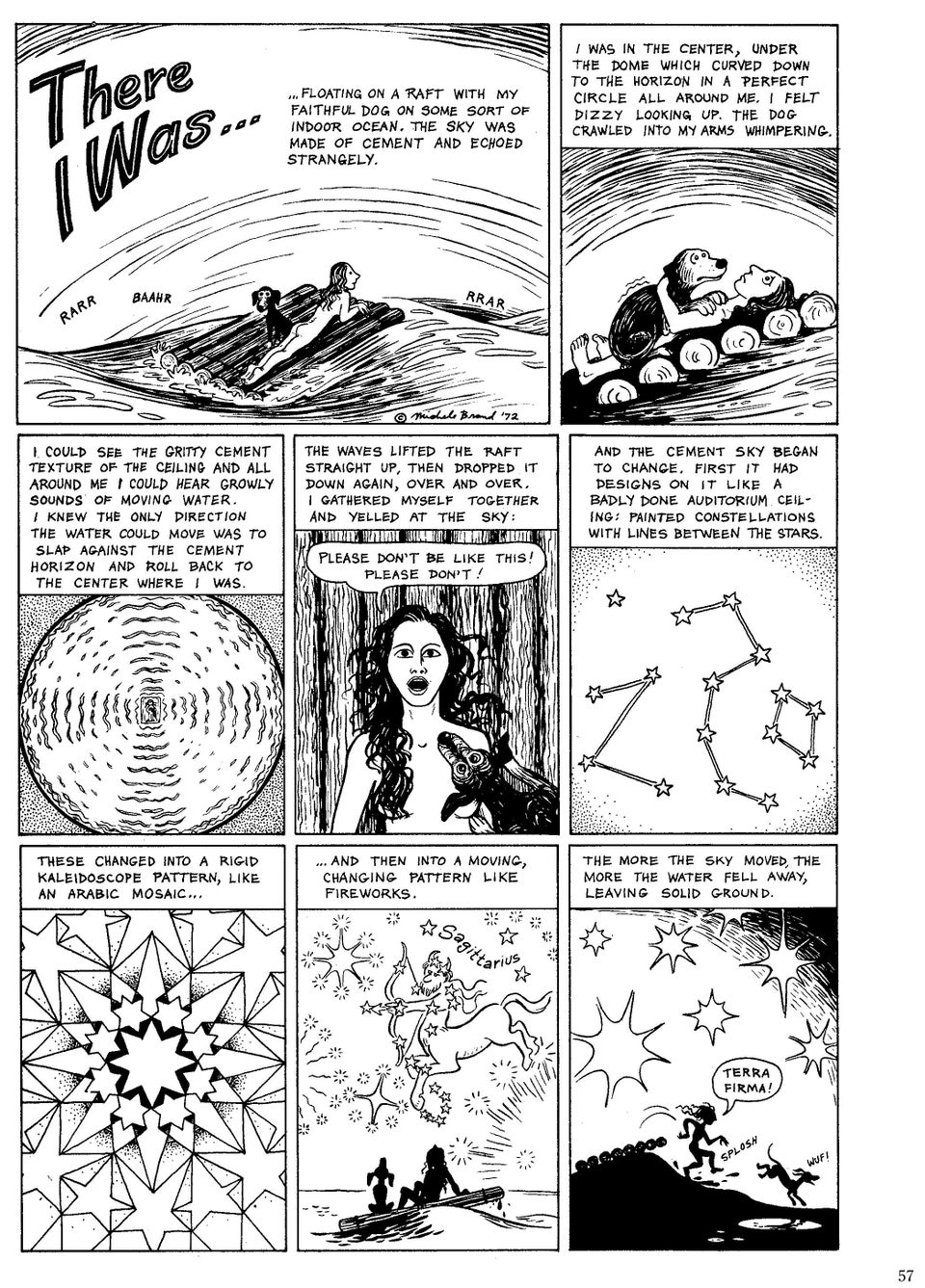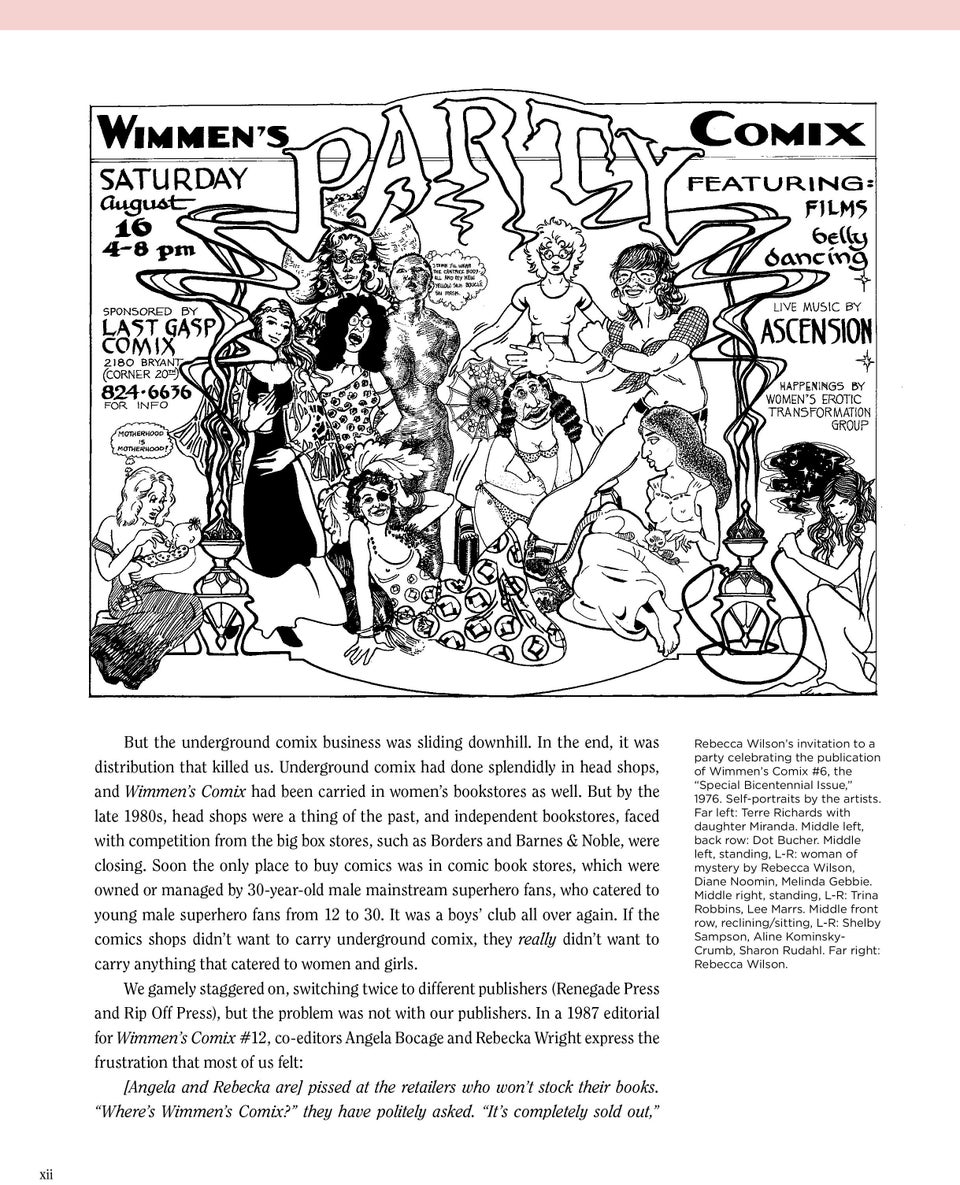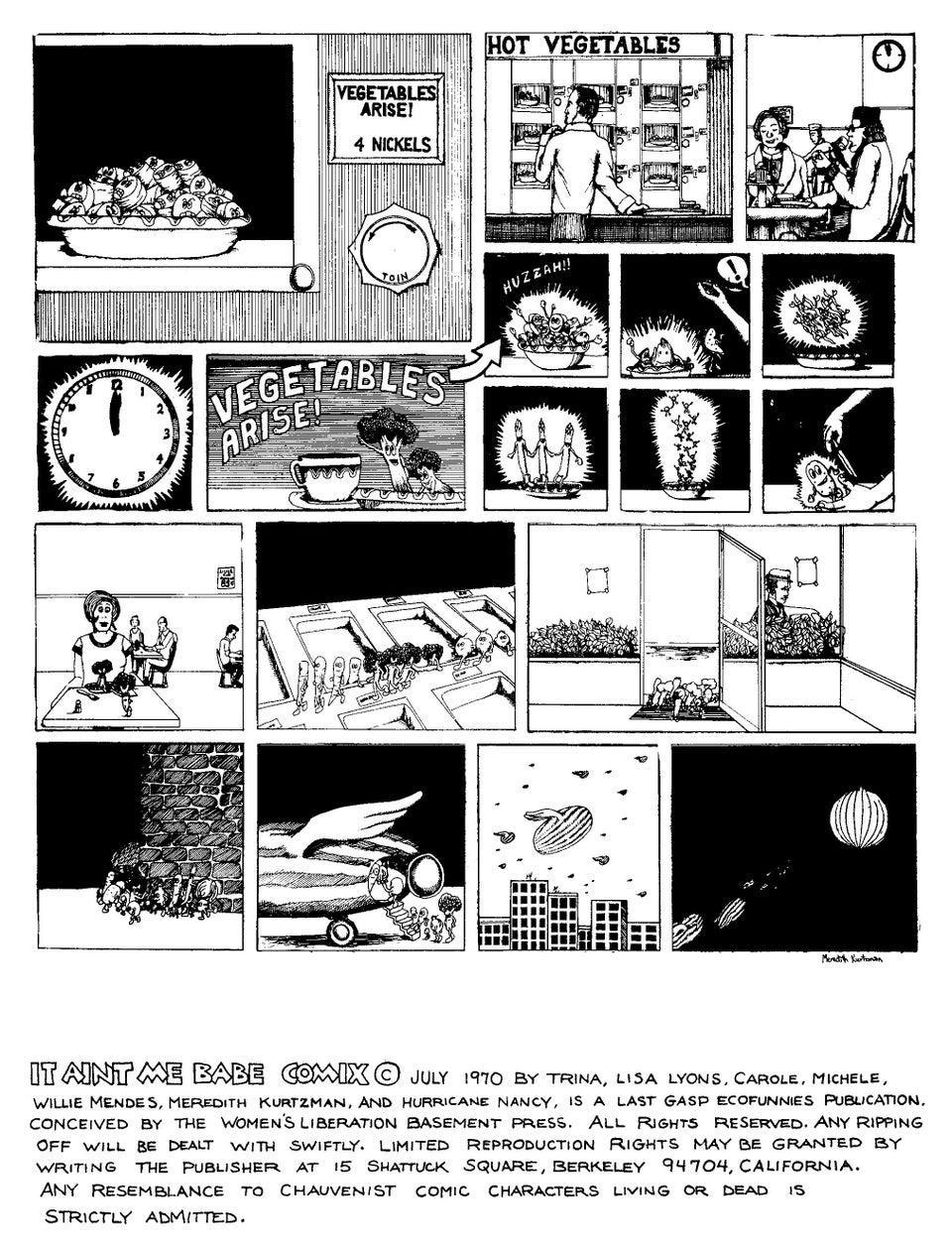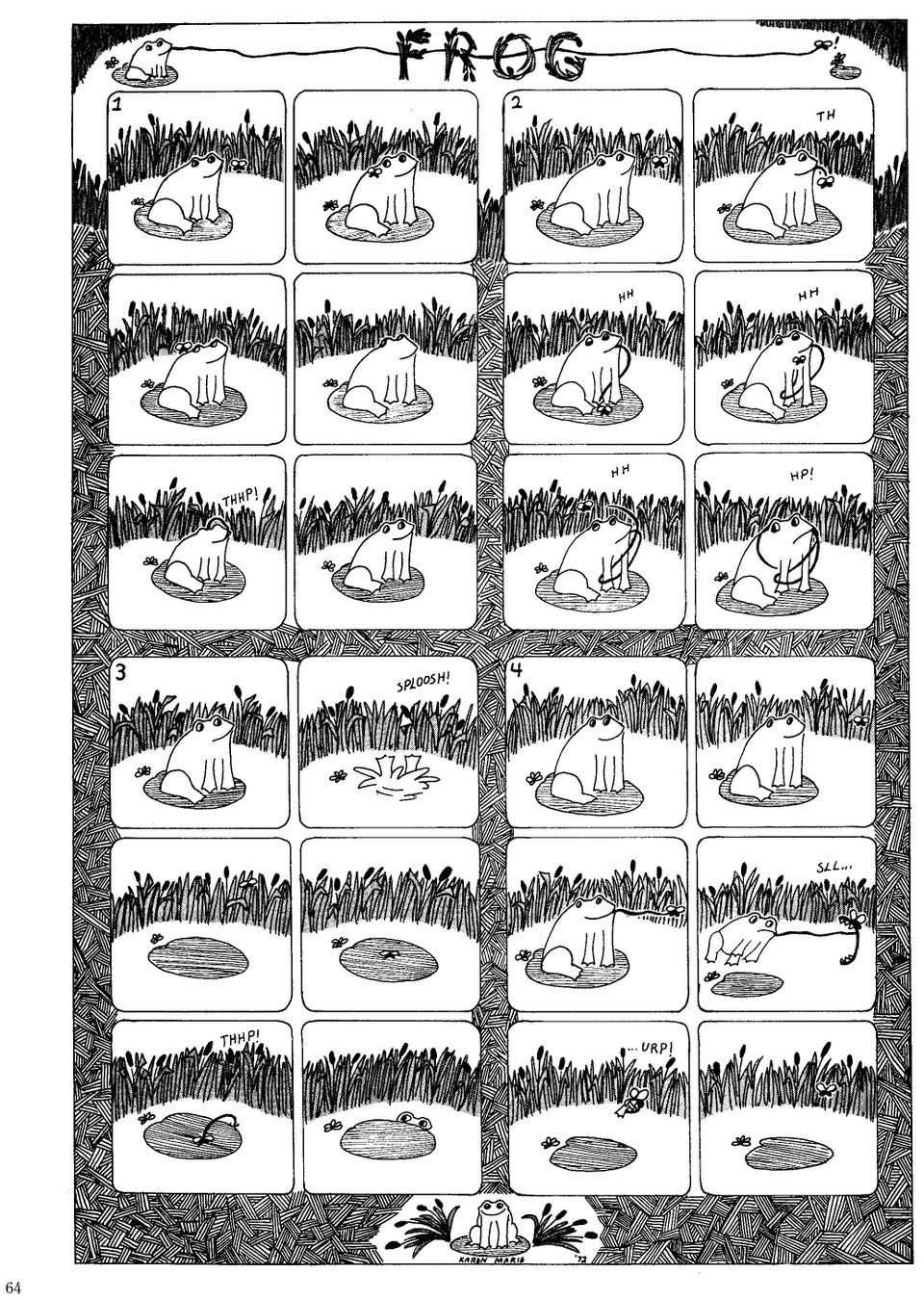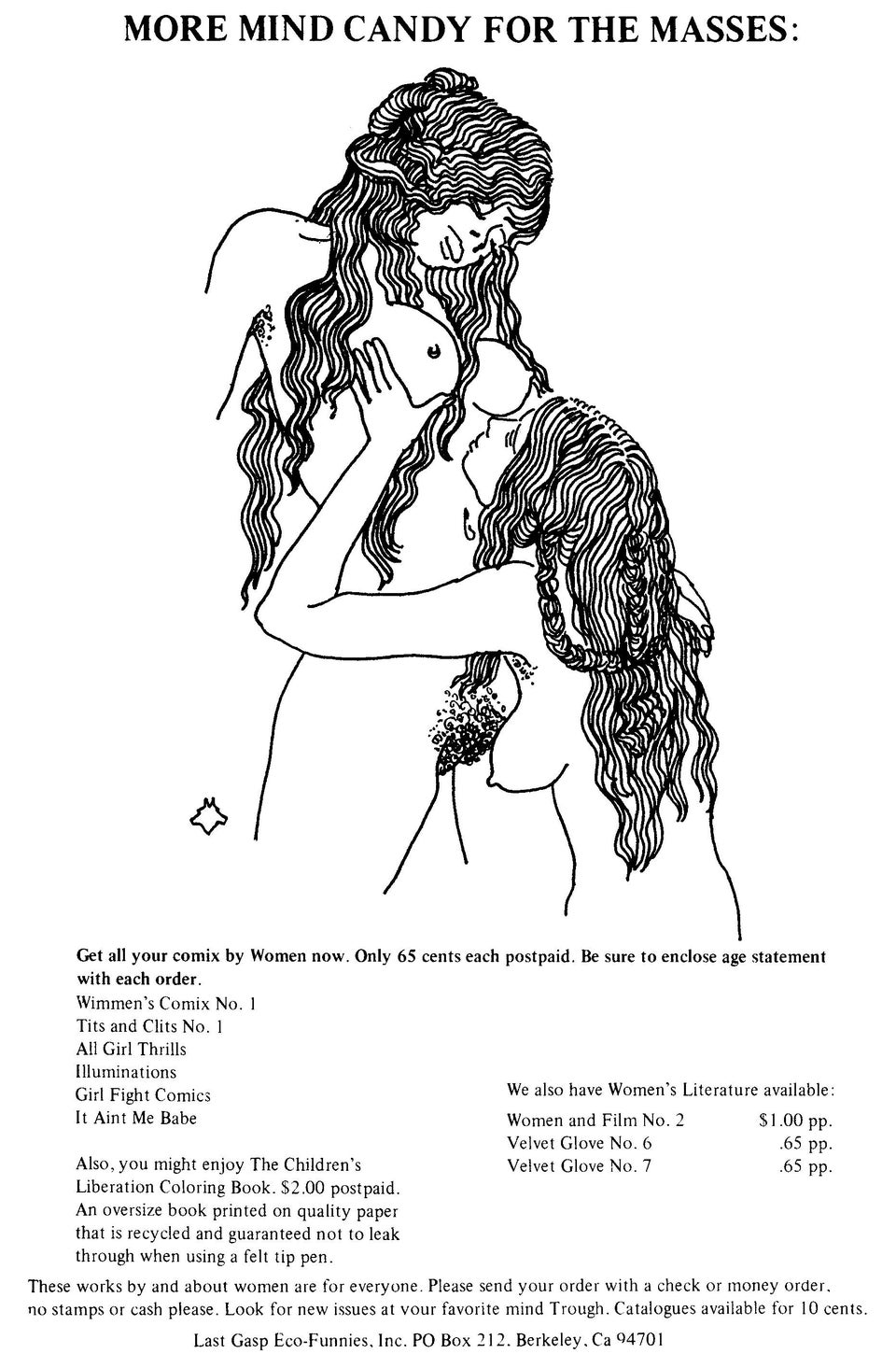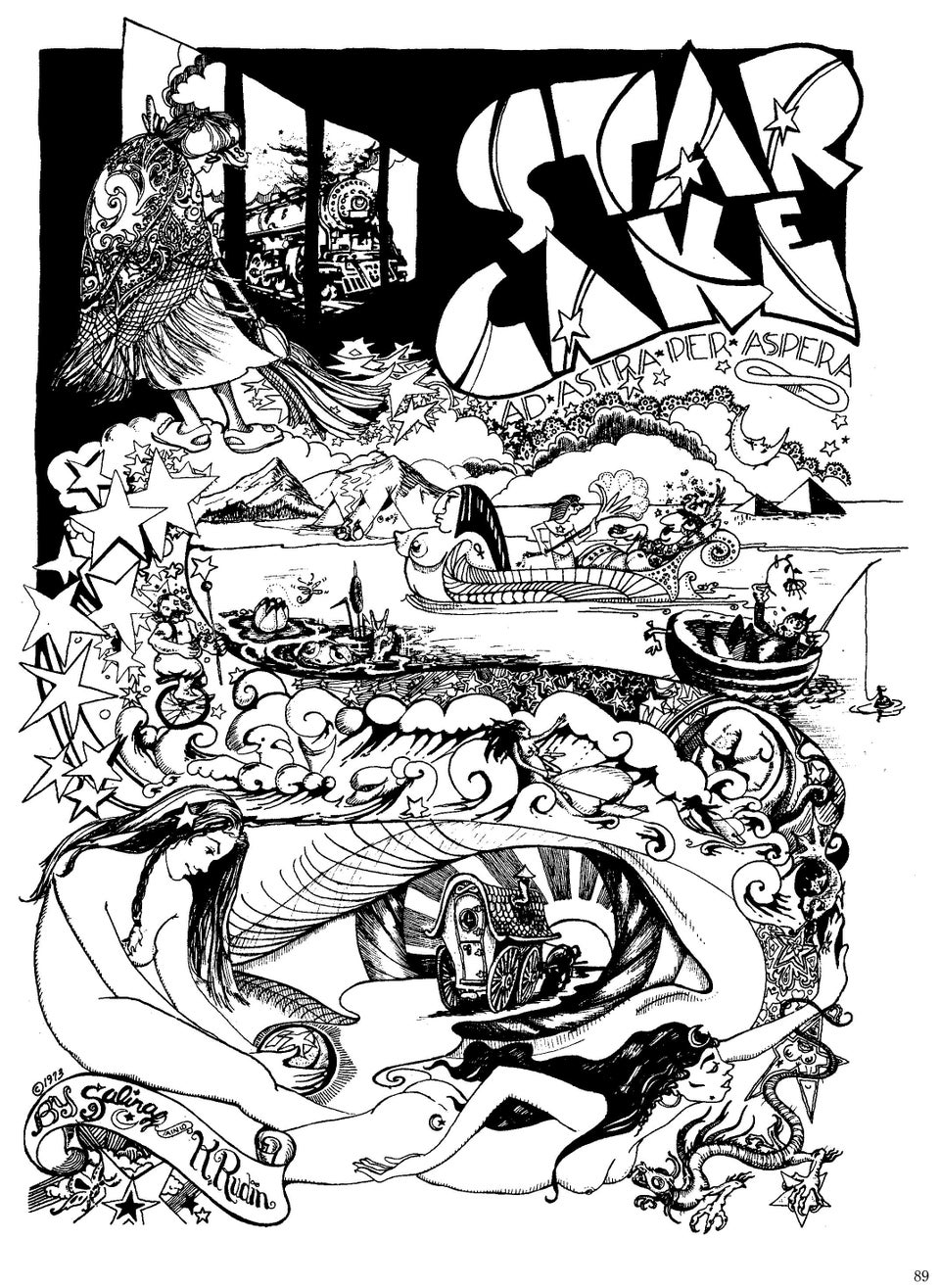 Related