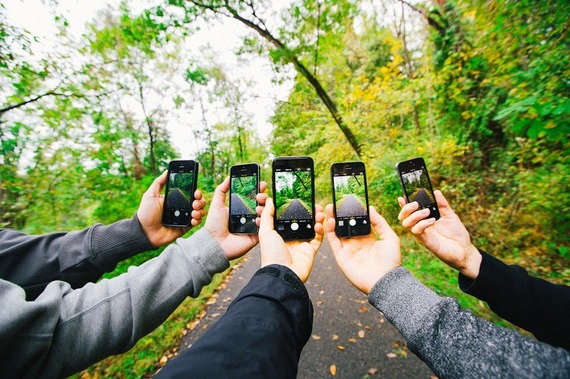 Its unusual for 5 photographers to shoot the same subjects and locations- but it's a revolutionary concept in the photo industry thats a win-win for everybody through the power of social media.
This past October, I was given the unique opportunity to takeover the instagram account of my hometown Bethlehem, Pennsylvania (@igBethlehem).
I invited four other photographers/friends I've met through the NYC instagram community to join me for the weekend to shoot. We explored and photographed the beautiful back woods, hiking trails and state parks along the way. Over the course of a 4 day weekend, we each shared our content to our followers using the tag #WeekendAtJerms. At the time, among the 5 photographers, our potential reach was around 350,000 followers. Combined, we received 270,000 actual impressions across the 68 photos posted as well as over 5,000 comments. The trip serves as a testament to our influence and promotional power.
Instagram is changing the way advertising reaches its' viewers. No longer do we rely on traditional means to promote and endorse new products and brands. Instagram has provided a platform for brands to talk to their audience in a more intimate and meaningful way, and not exclusively through their own channels, but through channels that parallel their own vibe.
We are not only photographers; we are influencers. We have the power to give almost anything a 'cool' factor posting photos with a combination of the actual content paired with an engaging caption. Captions are underrated; they are almost as important as the actual photo in some cases. We all have different styles, as well as different followers. By using each other as subjects in some photos -Instagram photographers double as models- we promote each other, too! The saying, 'There is strength in numbers,' is true for the Instagram photo industry.
Check out the hashtag #WeekendAtJerms for the rest of the series and follow us!
Popular in the Community