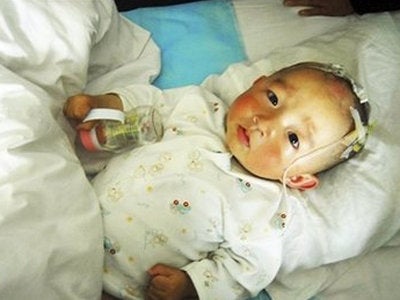 The U. S. Produces the Lion's Share of Top Scoring Students
The United States has more than double the number of students scoring at the highest level in the science assessment of the Programme of International Student Assessment (PISA) than any other OECD nation. That's right, more than double. We have about 67,000 students at level 6, the highest on the six-point scale. Second-place Japan has about 31,000 and third place UK has 22,000. Finland, the country with the highest average score on PISA, has about 2,000 even though it has the second highest percentage of high scorers (3.9% compared to #1 New Zealand's 4.0%). The United States has about 315,000 kids scoring at Level 5, the next highest level.
These statistics make two points:
1.Comparing nations on average test scores is foolish.
2.The United States has more than enough high-scoring students to fill job openings in science, technology, engineering and mathematics.
As for #1, we have so many more high scorers than anyone else because we have so many more kids than anyone else. We also have about 15 times the number of low scorers as high scorers meaning there's lots of work to do in science education, but the numbers show how silly it is to be fearful of competition from tiny nations like Singapore (with about the same population as the Washington metro area) or Finland. China and India are growing, but only 40% of Chinese kids get past 9th grade and a third of Indians are still illiterate.
We hear tall tales about places like Bangalore and Mumbai, but consider this from Meerut, a northern Indian city of 4.5 million: "Education is nothing; what matters here is source and force. 'Source' refers to upper social classes, and the entry they provide. 'Force' refers to money and social muscle applied to the job hunt." When Meerut advertised for a police sub-inspector, thousands of people applied. Researcher Craig Jeffrey asks, "what happens when the second most populous country in the world can't absorb a huge number of educated men?" (Women still don't count for much). (Degrees Without Freedom: Masculinities and Unemployment in Northern India).
As for #2, I earlier reported on the blog a study by Lindsay Lowell and Hal Salzman showing that we mint three new engineers for every one new engineering job and that within two years of attaining a bachelor's in science or engineering, 65% of the graduates were no longer in those areas (lousy pay, lousy chances for advancement).
Salzman and Lowell are also the source of the statistics that opened this blog although anyone can find them at www.pisa.oecd.org. These statistics and others appear in their piece, "Making the Grade" in the May issue of Nature (www.nature.com, search on Salzman).
Salzman and Lowell compare ranking nations on average test scores to ranking runners on average shoe size, ignoring any performance measure. "If as we argue, average test scores are mostly irrelevant as a measure of economic potential, other indicators do matter. To produce leading-edge technology, one could argue that it is the numbers of high-performing students that is most important in the global economy...Remarkable, but little noted, is the fact that the United States produces the lion's share of the world's best students." Well, for that to be wholly true, one would have to be satisfied with test scores in general and PISA in particular as valid indicators of performance. I am not so satisfied and as I indicated in the 18th Bracey Report on the Condition of Public Education (Phi Delta Kappan, October 2008), a number of European researchers have poked large holes in PISA.
Still, Salzman and Lowell give us a perspective on U. S. performance seldom seen.
Related