On April 25th, Lisa Smith Batchen will begin her attempt to set a new Guinness Book World Records by running... across America. The country, not the talented actress.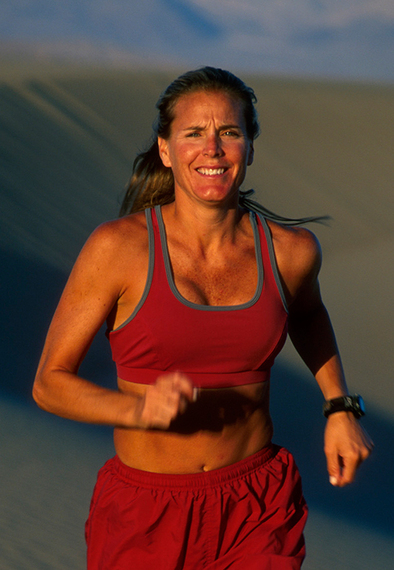 This existing land speed record is 46 days, 8 hours. But If Lisa can keep up a 60+ mile/day pace - that's more than TWO MARATHONS EACH DAY - while her 5 person team trails her in their RV monitoring her health, nutrition... and sanity, she'll become the fastest human ever to run from the Pacific to the Atlantic - oceans, not Monopoly properties.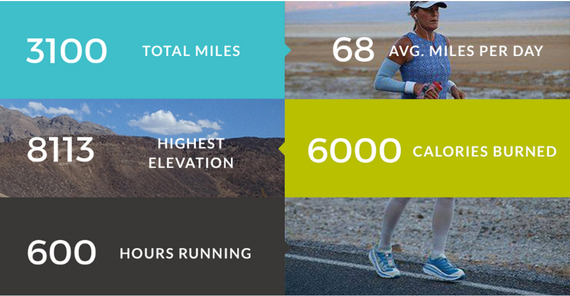 As an award winning travel expert, my first thought was, - 'Geez, there are easier ways to get there. American flies it 15 times a day!' She has to be crazy, right? Or one of those obnoxious, hard-core sporty egomaniacs shilling for some jittery energy drink. Nope.
Turns out, Lisa is a wife, mother and life-long extreme athlete who's launching this journey to raise funds to help kids with cancer. She's already raised over two million dollars in her extreme sports career, but sees RunTheNation.org as a way she can make a national impact, and complete the "greatest achievement" of her life.
Well into a life that already includes; 35 completed UltraMarathons, 90 completed Marathons and 5 IronMan Championships, Lisa's decided - at the age of 55 - to scrawl her name into the record books in big, bold letters as the fastest coast to coast human in the World. And you can follow her epic progress every mile along the way.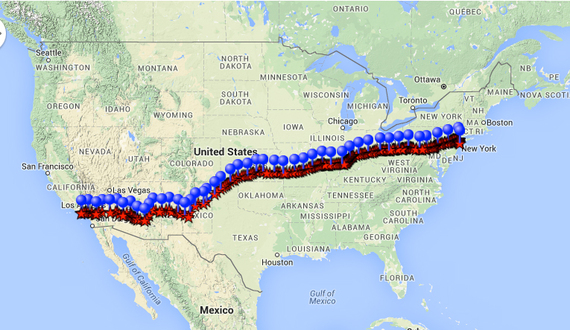 Listen to our new episode now on iTunes as Lisa is our guest for this week's show. We caught up with her near her home in Jackson Hole, WY to find out why on Earth she's convinced that of all the runners in the history of America, she thinks SHE'S THE ONE to come out on top.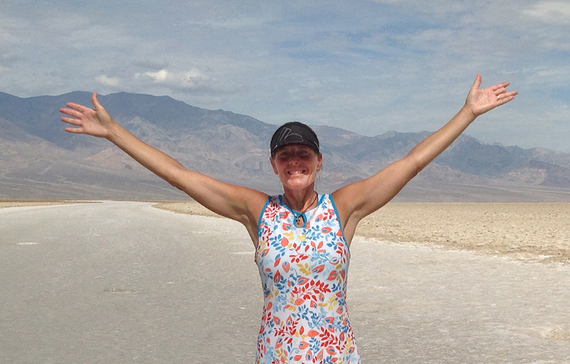 Related