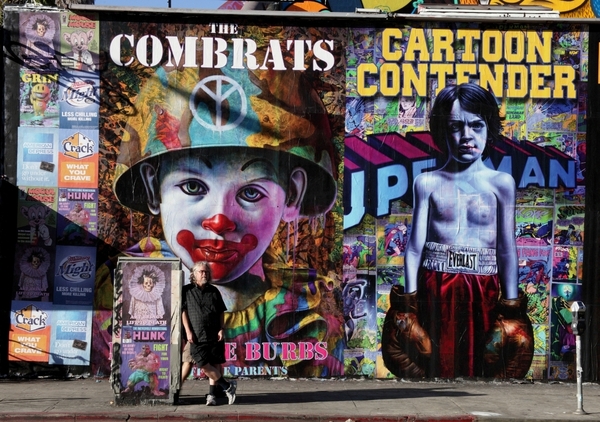 Street art is big now, thanks to a convergence of several factors, from the small world immediacy of the internet to the DIY, my-kid-could-do-that visual aesthetic of stencils and spray paint, to the appeal of the sports-like physicality and spirit of competition, that anybody with enough guts, imagination and paint could pull off a very public masterpiece. Simply put, street art appeals to everyone.
But back in the day, when I first began appropriating billboards, there was no internet, no meaningful way for artists across the globe to connect and no dominant aesthetic beyond the scrawled tags on trains in faraway New York City.
The first thing I came to understand about being an artist is that, for better or worse, an artist is what you are and the impulse to create art is insatiable. Of course, the odds of having a career as a fine artist are so astronomical that having artistic talent and desire can seem like more of a curse than a blessing. Good luck with the art thing.
I started putting art on the streets when I was a teenager as an impulse and because it gave me a sense of power, to create a dialogue with strangers. Whether it was spray painting fake shadows on walls, fake potholes in roads or creating a monument of used toilets on the town square, the results were satisfying. Watching someone looking around for the person casting the shadow painted on a wall gave me my first sense of generating a unique artistic moment.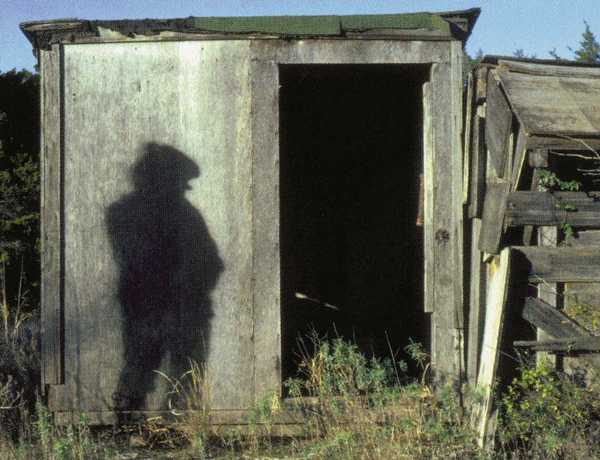 Meanwhile on the East coast a collection of societal outsiders contended with the same artistic impulses, but they created an entire, self-sustaining artistic culture on the subway trains of New York City. Conceived initially as a hybrid mode of communication among themselves, the work of the first graffiti writers brought art directly to the masses.
A few years and a few ill-paid and dangerous jobs after high school, I entered art school, and the world opened up for me. I had never even heard of Andy Warhol. Gordon Matta Clark, Christo, Diane Arbus were revelations to me. Around this time I was also lent a copy of Subway Art, and one day while I was caught in a rush hour crush on a Dallas freeway, I looked up and noticed dozens of billboards. And I decided, those would be my trains.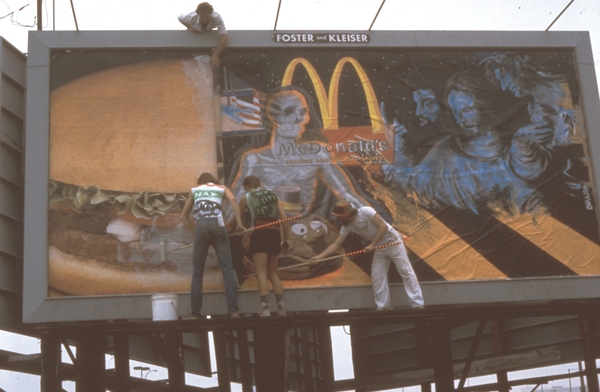 For the next few years I claimed the billboards of Texas as my own personal canvas. They were my subway cars, my direct access to the public, my artistic success. Other artists joined me. We had a movement not unlike our artistic brethren in the NYC subway system. But what they had that we did not was an invitation into the art world and the chance to sell their art. When I submitted my slides to galleries they said the best they could do with them is use them as guitar picks. Reviewing them was out of the question. After eight of us were arrested in Dallas in 1984 and charged with second degree felonies for billboards, I decided to try my luck in the city of trains and tags.
Popular in the Community