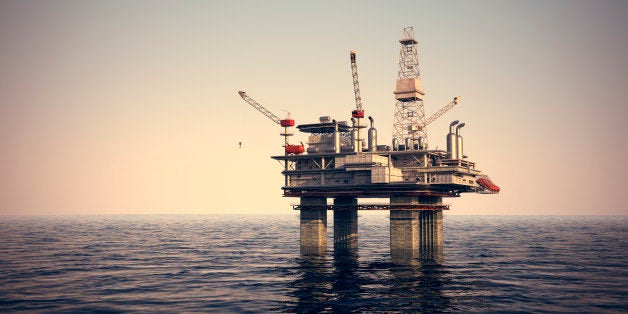 Fracking and OPEC strategy may not be the main influences on oil prices
As New York shakes off another dose of the climate change reality dealt by winter storm Juno, many are beginning to re-appreciate the forces of Nature and the power of public policy. But they still might not be ready for the truth about the effect of government policy on oil prices.
"Subsidies, particularly production subsidies, can have a big impact on the price of oil, but I think there is little understanding of that in the media," says Steve Kretzmann, Executive Director, Oil Change International.
With fossil fuel subsidies amounting to $1.9 trillion annually including 'negative externalities', according to the IMF, you can be sure that government policy impacts oil price, a lot.
Cities tackle countries' responsibilities
Federal policy isn't the only influencer on oil prices. Just last fall in New York, a group of 228 cities representing 436 million citizens around the world committed to cut greenhouse gas pollution by two billion tons per year. This 'Compact of Mayors', including Chinese cities, set their signatures to paper during the United Nations Climate Summit in New York last September. Emissions trading in several Chinese regions in 2013 has cut carbon dioxide emissions by 2.5 million metric tons, according to Shenzhen Vice Mayor, Tang Jie.
The bottom-up approach these mayors are taking sends a strong message to their countries, most of which have failed to reign in pollution on a national level.
Government studies the potential economic crash
Since my last oil article back in September, predicting the oil crash, a paper has been published in Nature about the 'global carbon budget' needed to check global warming, which has fueled the debate on leaving in the ground 80 percent of known coal reserves, 50 percent of gas and 30 percent of oil. The upshot? The Bank of England is now investigating the risk of economic crash, should upcoming climate change legislation render coal, oil and gas assets worthless. The civil servants on the English central bank team will face a tricky dilemma publishing their findings without creating an investor stampede out of fossil fuels.
But many analysts note that the stampede is well underway. Investors like the Rockefeller family and the World Council of Churches, a fellowship of over 300 churches representing some 590 million people in 150 countries, are already getting out of their fossil fuel holdings.
Is the media propping prices up for them with stories like the death of the Saudi King boosting oil prices, so the super-rich can get good sales prices for their oil as they stampede?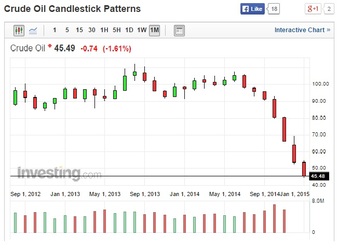 "I think markets are about expectations and expectations are shaped by policy and the possibility of policy," says Kretzmann. "The UNFCCC and virtually all national governments profess to be working towards limiting climate change to no more than 2 degrees C. This is for very good reason -- climate scientists are clear that warming beyond this point could bring severe disruptive impacts to our ecosystem and our economies."
Whether we're ready to admit it or not, future oil legislation is being priced into the market.
Related
Popular in the Community