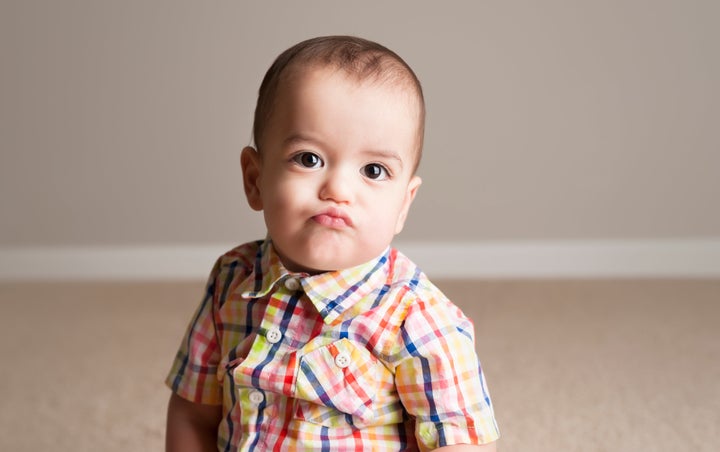 If you're a child of the '80s, chances are you knew a lot of Jessicas, Jennifers and Joshuas in school.
That's because those were some of the most popular baby names in that decade. The Social Security Administration tracks these sorts of trends and keeps lists of the most popular names for every year and decade since the 1880s.
Looking back at the 1980s, there are lots of timeless names, particularly on the boys' list ― hello, Michael, James and Matthew. But of course other names like Crystal and Tiffany aren't quite as common for newborns today.
See for yourself: Here are the 50 most popular names for boys and girls born in the U.S. from 1980 to 1989.
Girls
Jessica
Jennifer
Amanda
Ashley
Sarah
Stephanie
Melissa
Nicole
Elizabeth
Heather
Tiffany
Michelle
Amber
Megan
Amy
Rachel
Kimberly
Christina
Lauren
Crystal
Brittany
Rebecca
Laura
Danielle
Emily
Samantha
Angela
Erin
Kelly
Sara
Lisa
Katherine
Andrea
Jamie
Mary
Erica
Courtney
Kristen
Shannon
April
Katie
Lindsey
Kristin
Lindsay
Christine
Alicia
Vanessa
Maria
Kathryn
Allison
Boys
Michael
Christopher
Matthew
Joshua
David
James
Daniel
Robert
John
Joseph
Jason
Justin
Andrew
Ryan
William
Brian
Brandon
Jonathan
Nicholas
Anthony
Eric
Adam
Kevin
Thomas
Steven
Timothy
Richard
Jeremy
Jeffrey
Kyle
Benjamin
Aaron
Charles
Mark
Jacob
Stephen
Patrick
Scott
Nathan
Paul
Sean
Travis
Zachary
Dustin
Gregory
Kenneth
Jose
Tyler
Jesse
Alexander