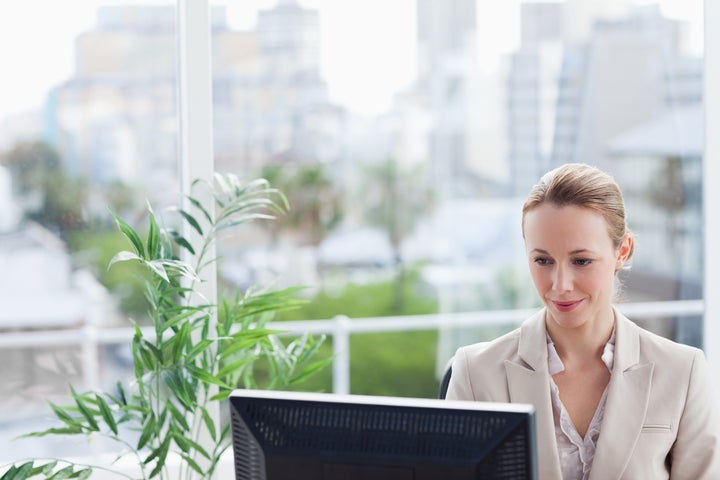 Many people stay away from online dating because they're afraid it's disingenuous, or worry that the people they meet online aren't going to be like the people they meet in real life. Fortunately, for the most part, people are honest, and any of the millions of people who have found a great relationship online will tell you that.
Still, as you venture into the world of online dating, you'll notice a few white lies on -- or left off -- dating profiles. Here are some of the most common ones we've seen:
1. Job title and salary: Everyone likes to paint themselves in the best possible light, and sometimes that leads to minor inflations when it comes to job title or salary. That "founder and CEO" title might just mean he's working on a business plan.
2. Height and body type: Again, it's natural to want to look your best. People will describe themselves as "athletic" or "average" even if they don't truly fit that description, and may post misleading photos to accompany those descriptions. Be on the lookout!
3. Relationship status: Eventually, you'll come across lurkers who claim to be single but in actuality are married or in a relationship. These types of people are few and far between, but be wary of signs they're in a relationship.
4. Interests and hobbies: Sometimes, you'll see people claiming to have luxurious or exotic-sounding hobbies, when in actuality they aren't actively practicing. A self-described "wine connoisseur" might not have as sophisticated a taste as he/she claims.
5. Intentions: A person may want a long-term relationship, or he/she may want a one-time fling. That same person may also claim to want something different on his/her dating profile in an attempt to subvert his/her intentions.
It's human nature to want to make a good first impression, and occasionally that leads potential dates to have a less-than-honest profile. Be patient, look carefully, and always take your time when getting to know someone.
Related