This dad definitely falls on the latter end of the spectrum.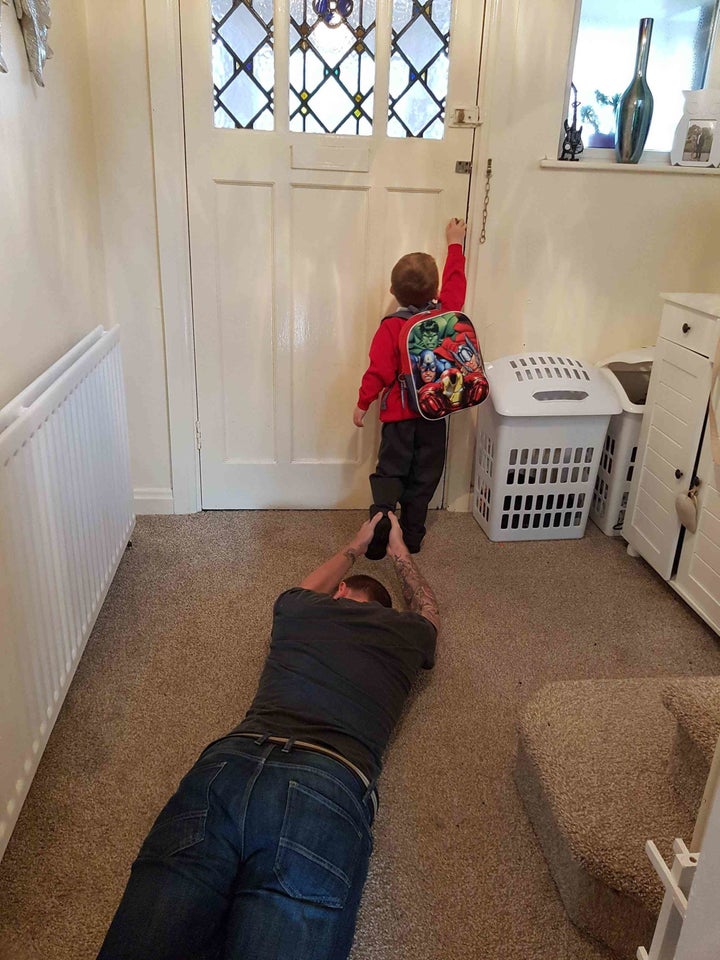 On Wednesday, Aiden Ashfield posted a photo from his son Zachary's first day of school on Reddit. Looking at the picture, it's clear the dad literally had trouble letting go of his little boy.
He wrote in the caption, "My son's first day at school today. I handled it really well...."
Ashfield told The Huffington Post that his wife Gemma took the photo. The family lives in Solihull, England, and 4-year-old Zachary just started reception class, the first year of primary school in much of the U.K.
"The morning of his first day was a mix of emotions," Ashfield said. "On one hand you're excited for him, knowing he would make lots of friends and love school ― on the other hand it's the day your son, who has needed you for every step of his life so far, will become a little bit more independent."
When Ashfield and his wife dressed up their son for a traditional first day of school photo, their eyes filled with tears. "He looked so grown up," the dad said. In that moment, he came up with a new photo concept. "I wanted to lighten the mood and had the idea for the photo of me hanging on his foot trying to stop him from leaving," he explained.
"I shared the photo because I had seen so many posts about parents who can't wait for their kids to go to school, and that just wasn't me," Ashfield told HuffPost. "I couldn't bear the thought of him going (this might change as he gets older of course), and I wanted to add a little humor to a emotional day."
The photo seems to have resonated with other parents, as it reached the front page of Reddit, with over 1.4 million Imgur views, and received over 54,000 likes on the popular Facebook page, Love What Matters.
Despite the emotional moments, Ashfield said the first day of school went well for Zachary. "We took him to school and he was all smiles until it came to leaving us and going off into his classroom," he recalled. "But he settled in very quickly, and when we picked him up later that day he was all smiles and said he loved every minute!"
Best of luck to all the emotional parents this back-to-school season!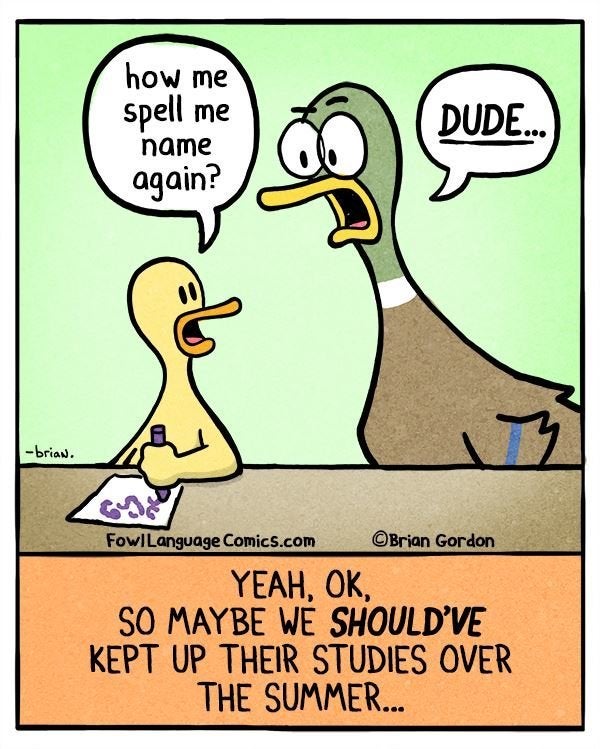 Comics That Sum Up Back-To-School