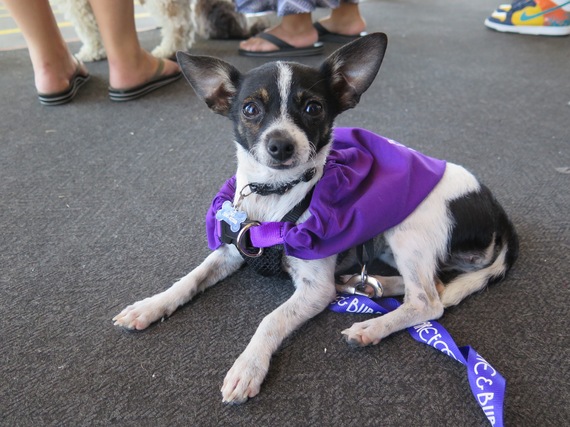 Like most of us, I've been heartbroken by all of the tragedies in the news lately. The world can seem so grim. So it was wonderful to weep tears of joy when I saw and heard the story of Sherri Stankewitz, a passionate but struggling dog rescuer who recently got the "prank" of a lifetime.
Sherri is a lifelong animal lover who has helped save over 10,000 animals, mostly dogs. It's been a lot of hard work, whether driving vanloads of dogs slated for euthanasia to safety, picking up strays on the side of the road, or finding the resources to keep rescued dogs sheltered. At one point five years ago, she lived in a garage with an attached kennel to keep from having to take 30 dogs to the pound.
"Those are the times that make you stronger, I think," she told me.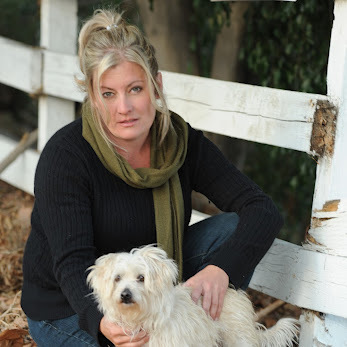 After a few months in the garage, Sherri found a space in Long Beach, Calif. for her rescue efforts and co-founded the nonprofit West Coast Animal Rescue, a no-kill shelter. But veterinary and food bills quickly mounted. She was exhausted heading into the organization's biggest adoption event this year -- all of her dogs would be available for adoption.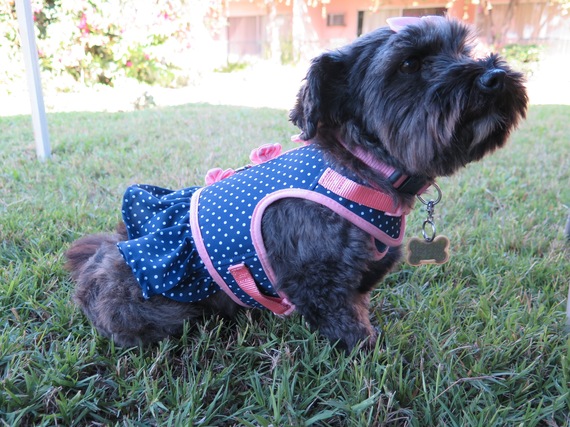 Little did she know that was the day that would change everything. She was about to be "pranked" by Prank It FWD, an internet show that "pranks for good." She had no idea a film crew making a "dogumentary" of the event was in on the joke and helping film for Prank It FWD. In an interview actually for the show, she tells the camera a "big day" would be 5-10 of the 30 dogs being adopted, and that many of the senior dogs had been needing new homes for a long time.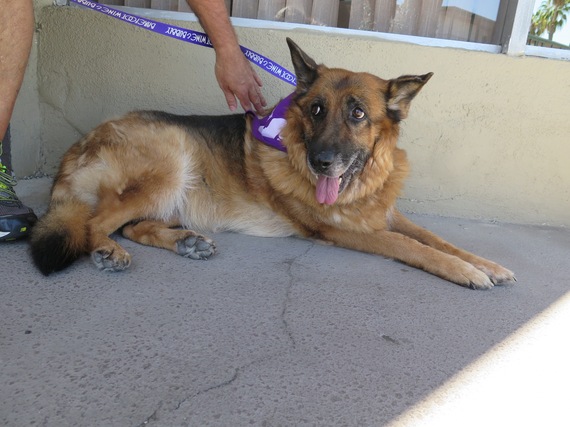 Then the show's host, Greg Benson, arrives in costume in a van marked "Pet Investigation Foundation" and tells her she is over the legal limit for dogs under a (bogus) LA code and that all the dogs need to be gone in one hour or he will take them. "Where are you gonna take them?" she asks incredulously as he gets into his van to leave. "He said we have an hour. How are we gonna get them adopted in an hour?" she asks her volunteers.
Sherri is flustered and worried that no potential adopters have arrived -- "I'm shaking right now" - when Benson returns. He unveils a trailer with the name West Coast Animal Rescue emblazoned on the side. Volunteers start cheering as she asks, "What is that?" "Oh, this is just your trailer," he says as she starts crying tears of relief and joy.
The good news keeps coming: Benson tells a stunned Sherri that all of the dogs will be adopted on the spot. People start pouring out of the trailer who have been pre-screened to adopt the dogs, and she meets volunteers from Muttville Senior Dog Rescue, who announce they are taking in all of the senior dogs and have already found homes for some of them. The sweet dogs start meeting their new families.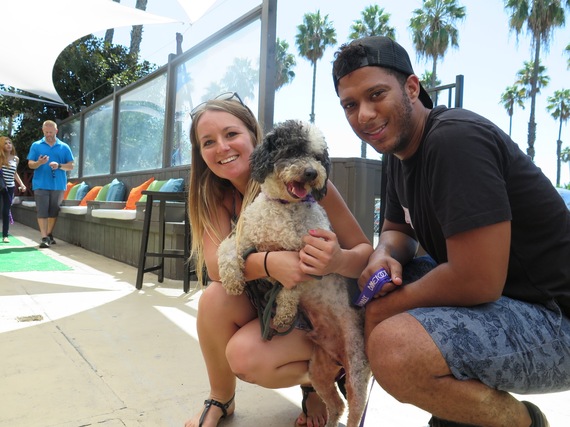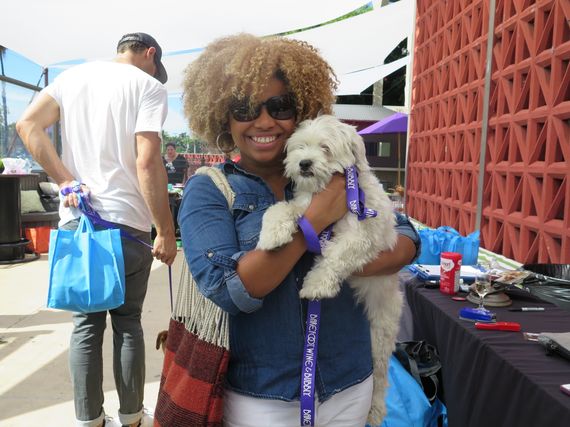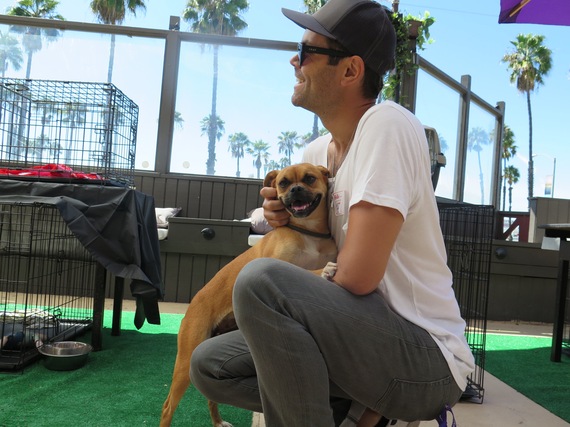 When all the dogs have officially been adopted, Benson pops champagne and presents Sherri with two tickets for an all-expenses paid trip to Aruba since it's been so long since she had a vacation. She's still crying when he adds that Prank It FWD and sponsor Barefoot Wine and Bubbly are also making a donation to West Coast Animal Rescue to pay her operating expenses for a year. A year!
"It still feels like, 'Did that really happen?' This is stuff you see on TV that happens to other people," she told me. "It was so inspiring."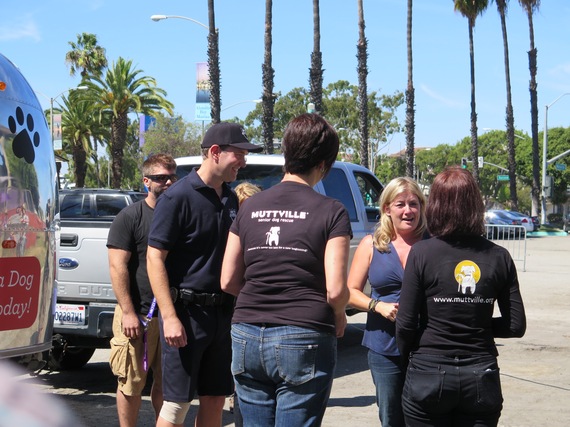 The experience has only deepened her commitment to animal rescue. She said she hopes people who plan to give dogs as gifts during the holidays will consider adopting from a shelter. (If people insist on buying a dog, she stressed the importance of working with a reputable breeder and not a "backyard breeder.")
For parents who plan to get their kids a dog, she suggests wrapping a toy dog as a placeholder and announcing the family will go together to pick out a new pet. She said children love getting their new dogs from a shelter.
"It's mostly kids who persuade parents to adopt," she said. "The kids are on the internet searching dogs on PetFinder, learning about rescue. It's so heartwarming to see."
She said anything people can do to help rescue organizations is appreciated, from walking dogs to dropping off a bag of treats or even a couple of sponges so they can wash dog bowls.
"All those little things add up to a lot," she said. "Make a difference in your community."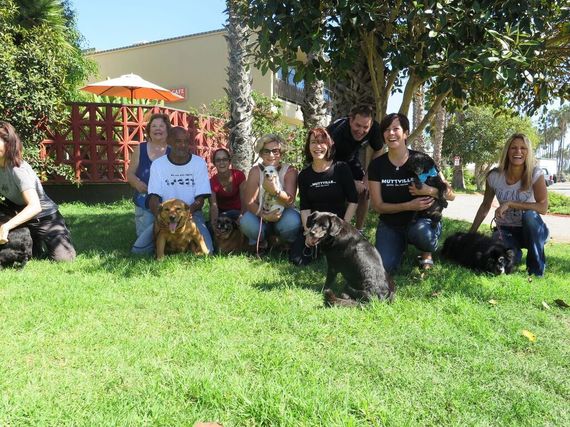 Popular in the Community