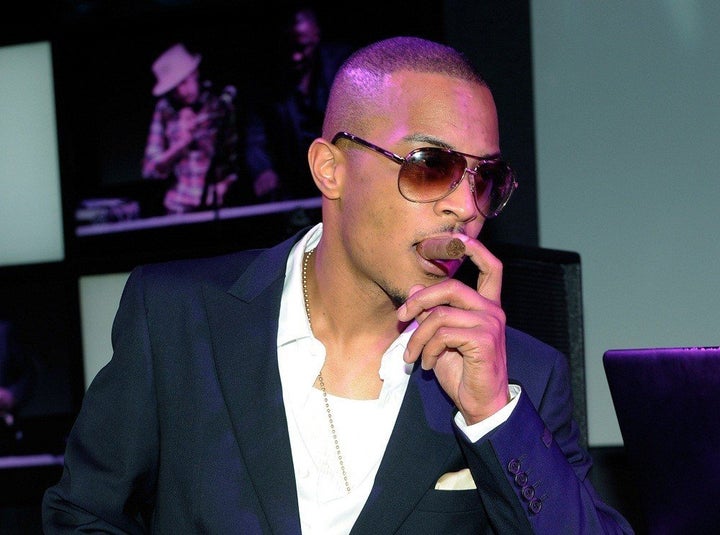 Despite serving two prison terms within the last two years, there are no signs that T.I.'s legal woes have damaged his musical career . When he finished his most recent 11-month sentence in September stemming from a 2010 arrest for drug possession, Tip (as he is also known) announced the release of his new novel, Power & Beauty, co-written by acclaimed author David Ritz.
In a conversation with The Huffington Post, the multiplatinum rapper and actor spoke candidly about penning his debut novel while behind bars, recording his next (as-yet untitled) album, clearing the air with Diddy and his forthcoming VH1 television documentary.
What's Power & Beauty about?
Power & Beauty is a fictional story that I collaboratively came up with, with David Ritz, and we set out to make a story about real characters living in the world that I'm all-too familiar with, and the conflicts and challenges that they experience as young teenagers. Or basically, going from their teenage years and being thrust into adulthood by real-life tragic circumstances and the decisions that they make which shapes the rest of their lives.
Did you write about any particular situation that you experienced in the past?
Well, it's not necessarily all about the things that I experienced myself. I think that also, as a writer, you draw from the experiences of people that you observe, as well. I observed how others go through things and me witnessing them, and how those experiences affected them. It allows me just as much to articulate and translate that into a story just as if I was going through it myself. I've seen how prominent figures in the neighborhood can shape and mold a young man's personality, be it positive or negative.
Take me through the actual writing process: Did you work on the novel while you were incarcerated or prior to being incarcerated?
I started it when I was first getting out in 2010, and that's when I initially met Mr. Ritz. And he and I began developing the foundation of the story and picking each other's brains as the year went on. And then when I had to go away again, it gave me a lot more time to focus and go through it with a fine-tooth comb and just apply all of the necessary bells, whistles, and all of the extra elements into it that I felt would make it a compelling piece.
Are there parallels between writing a chart-topping hit and a work of fiction?
The only thing that I can say is that you have to draw from different sources of energy within yourself. I think that would be the only parallel. I mean, they're just worlds apart. There's so many differences between the two. With music, the actual music pretty much directs you on where this song will go. The instrumentation, sonically, the energy and the vibe of the music is pretty much going to let you know where to take it. Whereas with [writing a novel], all you got is the story and what you come up with from scratch in your brain. So it's so much of a difference. It's very difficult to find parallels.
You've already recorded a few songs and remixes, including your new single, "I'm Flexin." What's the status of your album? Do you have a title in mind?
I've narrowed it down between two album titles, and I haven't chosen which one it's going to be yet. However, I recorded between 25 to 30 songs so far, and I'm trying to get the album shaped and ready to go for early next year.
Are you planning to release any projects virally before the album drops, possibly a mixtape of some sort?
I don't know about a mixtape, champ. I'm focused so much on the album that if I do a mixtape, it'll be a collective effort with me and the new priorities at Grand Hustle. I'm doing a lot of work to rebuild and reshape the structure of this company, and once we finalize exactly what that's going to be and who that will consist of, I will take those new pieces and we will together probably do a mixtape, introducing that new outfit to the world.
Upon your release, you had a chance to perform on this year's "BET Hip-Hop Awards." How did it feel?
It felt wonderful just to put my feet back onto the ground on this side of things. And everything that came with that was wonderful. For me, that performance was one of the things that came with it that week. I also enjoyed going to my son's football game. I enjoyed sleeping in my own bed. I enjoyed opening my refrigerator, changing the channel on my television -- you know, just the small things in life. And hitting the stage was just one of many things that I was able to get back to and enjoy that week. Actually I hit the stage a few times. Taylor Swift hit me up and we did our thing at Phillips Arena the day after [my release], I believe.
You were also busy playing the role of a peacemaker during that weekend. Can you explain exactly what happened with you and Diddy during the club incident?
People were saying that I was trying to check Puff [Sean "Diddy" Combs], and all that. It wasn't nothing like that. Puff and I, we been rocking for a while now, since "Trap Muzik," "I'm Serious" days. So our relationship is a very strong one. And it's one where if I feel like he's tripping, I can say, 'Hey man, let's slow this down,' and vice versa. There's been times where I was tripping and he pulled my coattail and let me know to slow shit down. So I just think people got an opportunity to witness that, and it was a more public situation this time than private. But it definitely wasn't out of any disrespect. I saw where it was headed, and in a minute I wasn't going to have any control over the situation. I just tried to take control over the situation and manage it while I was able to do so. Cause in a minute it was going to take a turn that I wasn't going to be able to come back from. And we were so close personally, and just where we were positioned, we were so close that if it went down, it was going to go down. All of us would've been getting at it. So that's something that I couldn't afford to allow to happen to me. That's why I felt that it was necessary for me to try to intervene and bring forth a peaceful resolution to it.
Switching gears, you also have a forthcoming VH1 reality show set to debut in December. What can fans expect and what are your thoughts on joining the ranks of the other reality shows on air?
We are doing a television documentary, basically a peek inside our life. But the term "reality show" has such a horrible stigma to it. The term "reality show," I feel that it insults the integrity of all of the hard work, effort and energy. And just the passion that a true artist puts into what we really do. Anything that I do is going to be of a certain standard and a certain quality that I feel the term "reality show" conflicts with that. So I ain't going to call it that. It's a television show that me and my family are doing, it's called "The Family Hustle." And basically it gives you a peek inside my life and shows you that I'm responsible for shaping and molding lives, personally and professionally. Personally, everyone in my family got something that they're trying to do and it's my job to take their desires and passions and cultivate their success. And also how to balance my personal life and obligations at home as a son, as father, as a husband, as a friend. As well as how to balance those with my professional obligations. A lot of people always say, "Hey man, how do you always stay so connected with your family and keep strong family ties and still rip and run, and do stuff professionally? How do you work as hard as you do and still stay so present?" And I think this kind of answers their question visually.
Will the show include you speaking with your kids about your incarceration and past legal issues?
Without question. I'm an honest, open father. I'm as transparent as I can be with them understanding. They know that I've done things in life that they are not to ever do. And they know that I've lived a lifestyle that I worked hard for them not to ever have to experience. I stress the point of accountability, of being held responsible for your actions and having to reap what you sow.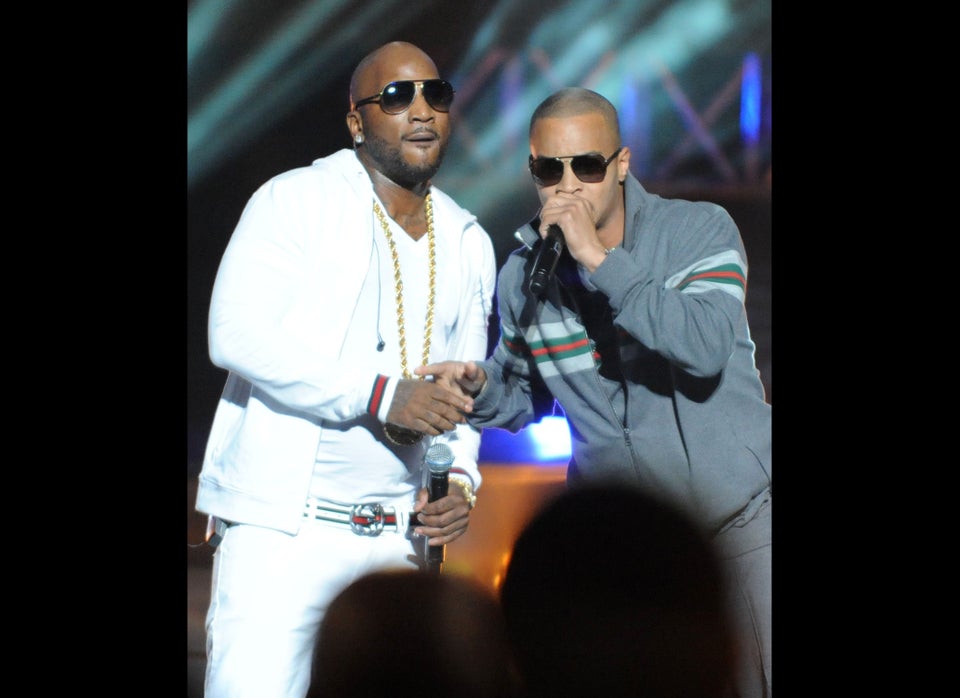 T.I. Photos
Popular in the Community