We're just going to chalk this up to unfortunate timing: Hours after Tiger Woods was arrested Monday morning on a DUI charge, his ex-girlfriend Lindsey Vonn posted a pic on Instagram of herself clearly living her best life in Monte Carlo.
"Thankful for great friends and fun adventures but keeping my eyes on the horizon," the Olympic skier said to her 1 million followers. "The future is bright."
And on Twitter, the 32-year-old Olympian shared a swimsuit selfie with current boyfriend, Los Angeles Rams assistant wide receivers coach Kenan Smith:
Clearly, Vonn's Memorial Day weekend was better than her ex's.
Woods was arrested in a town outside West Palm Beach, Florida, on a DUI charge early Monday morning. The 41-year-old golf pro took responsibility for the incident in a statement late Monday, but said it was an "unexpected reaction to prescribed medications," not alcohol, that led to his arrest.
"I didn't realize the mix of medications had affected me so strongly," he said. "I would like to apologize with all my heart to my family, friends and the fans. I expect more from myself too."
Ill-timed social media postings aside, there doesn't seem to be any bad blood between Woods and Vonn, who dated for three years before calling it quits in May 2015.
Last fall, Vonn opened up about the breakup on an episode of "Running Wild with Bear Grylls".
"I loved him so much and I still do, and it just didn't work, you know," she told Grylls. "It was too much with his competition schedule and mine and, you know, he has two kids." (Woods has a son and daughter with ex-wife Elin Nordegren.)
"We're still on good terms and we're friends, but it was really hard," Vonn added.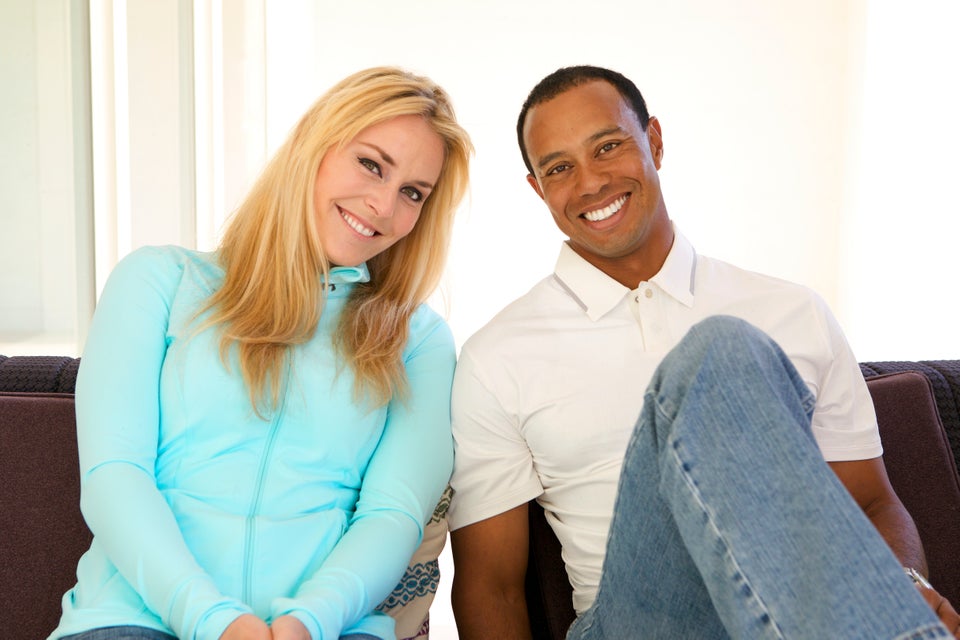 PHOTOS: Tiger Woods and Lindsey Vonn