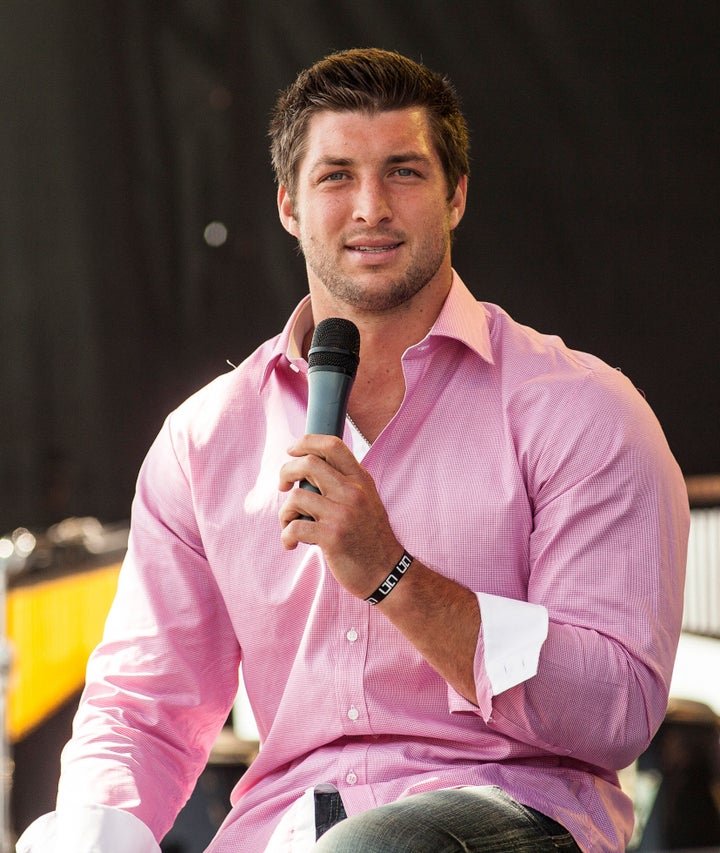 Any evidence (we can only imagine in what form that will be) will get you a staggering $1 million reward.
Sports and sex (and of course, infidelity) go hand in hand. If Mr. Tebow is indeed abstaining from adult relationships, I would encourage him to find a nice lady or two and enjoy his youth and fame as much as possible.
Via the company's Twitter account, AshleyMadison shamelessly promoted, "Score $1 million for scoring with Tim Tebow" and "Looks like Tim Tebow may still be a virgin....for now. Who wants to be a millionaire courtesy of AshleyMadison."
Unfortunately, this isn't the first eyebrow-raising move we've seen from the service. Back in November, AshleyMadison provoked outrage with a despicable ad stating "Did your wife SCARE you last night?" with a photo of an overweight women posing in lingerie.
This also isn't the first time Tebow's virginity has come under attack. Upon his trade to the New York Jets, Rob Gronkowski of rival team the Patriots poked fun at Tebow's stance on sex before marriage by joking he'd choose to sleep with Tebow to "take his virginity." Watch below:
Popular in the Community