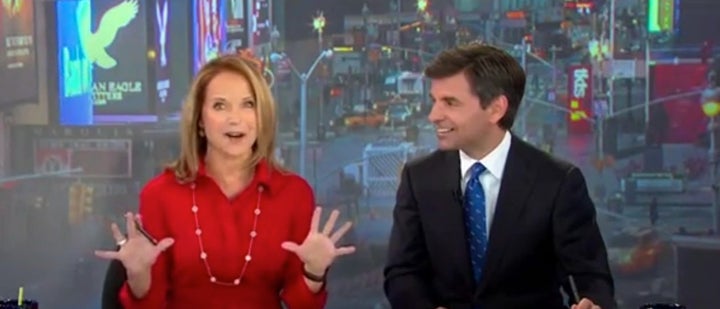 The ratings for the first day of the amped-up war between the morning shows are in, and the winner is...
"Today." The NBC morning show came in 333,000 viewers ahead of "GMA" on Monday, according to Nielsen. It drew 5.113 million total viewers versus 4.78 million for "GMA. "Today" also topped "GMA" by 444,000 viewers in the key 25-54 demographic, with 2.204 million viewers versus 1.76 million viewers.
The long-running ratings war between the three morning shows reached a fever pitch on Thursday, when "GMA" announced that Katie Couric would be guest-hosting for a week. "Today" has long dominated mornings, coming in first every week for the past sixteen years. In recent months, however, "GMA" has come within striking distance of the perennial winner, having narrowed the gap to the smallest it has been in five years.