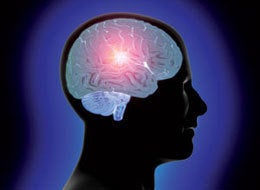 Below you have The 10 Most Popular Brain Fitness & Cognitive Health Books, based on book purchases by SharpBrains' readers during 2008.
But let me start by introducing what we expect will be a very influential book in years to come. Neuroscientist Torkel Klingberg has written a very stimulating and accessible book on a crucial topic for our Information Age: The Overflowing Brain: Information Overload and the Limits of Working Memory. We have named it The SharpBrains Most Important Book of 2008, and asked Dr. Klingberg to write a brief article to introduce his research and book to you. You can enjoy his article here.
Now, The 10 Most Popular Brain Fitness & Cognitive Health Books:
7. Thanks: How the New Science of Gratitude Can Make You Happier (Houghton Mifflin, August 2007)
- Prof. Robert Emmons, Professor of Psychology at UC Davis and Editor-In-Chief of the Journal of Positive Psychology, writes a solid book that combines a research-based synthesis of the topic as well as practical suggestions. Interview notes here.
8. The Executive Brain: Frontal Lobes and the Civilized Mind (Oxford University Press, January 2001)
- Dr. Elkhonon Goldberg, clinical professor of neurology at New York University School of Medicine, provides a fascinating perspective on the role of the frontal roles and executive functions through the lifespan. Interview notes here.
10. A User's Guide to the Brain: Perception, Attention, and the Four Theaters of the Brain (Pantheon, January 2001)
- In this book (previous to Spark), Dr. John Ratey provides a stimulating description of how the brain works. An excellent Brain 101 book to anyone new to the field.
Have you already chosen a book to read next?