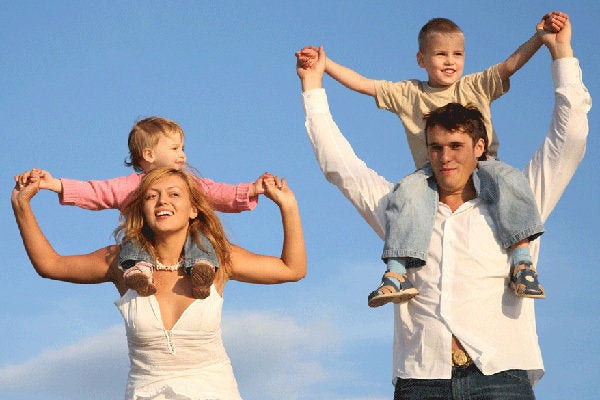 As Rodale News reported yesterday, a new study shows that people are happier and more resilient when they enjoy micro moments of positive emotions in their lives -- rather than waiting for the big-bang moments, such as winning the lottery or getting married. I believe it. I'm a micro moment kind of person. So here is my list of the top 10 things that give me that micro rush of joy.
1. Morning coffee on my couch outside. All it takes is 15 minutes for the caffeine to kick in, but in the quiet morning when the birds are singing and the sun is rising, I feel grounded and ready to face a brand new day.
2. A fresh morning hug from my just-awake daughter. She's a late sleeper, and there is nothing like pulling her out of her crib and burying my face in her still-warm neck and having her nestle into my arms... Lord knows she won't hold that still again until the day is done.
3. An email from a friend. Especially if it's someone I haven't heard from in a while. Or someone I've just been thinking of. And especially if they aren't asking me to do anything, but just saying hello or sharing a story about their lives. That's why Facebook is so much fun.
4. Finding good microgreens at the farmer's market. You have to get there early. And the farmer in the stall knows what I'm there for. I can see his face lighting up as he scans the table to see if there are any left. They are so tiny (micro!). So tasty. So delicate and fresh. I love them.
5. Something good to eat. It doesn't have to be fancy or fabulous. In fact, something simple is usually best. But there is nothing quite so momentary-happiness-inducing as the taste of something good -- like a fresh, off-the-bramble wild black raspberry, or bread still warm from the oven.
6. A package that I forgot I had ordered that shows up on my doorstep. Happens all the time. Some people have joked I need a loading dock at my house (don't worry, I shred the boxes to use as mulch in my garden). But living out in the sticks of Pennsylvania, I rely a lot on mail order (although less than I used to). Those surprise deliveries are like Christmas all year round.
7. Birds, other animals, and goofy kids. The groundhog that can't make up its mind which way to run as I pull in my driveway...the bird that bonks its head on a window, but is fine...seeing where the fox poops every morning to claim his or her territory (the preference seems to be right in the center of every place I walk). Nature (kids included) is everywhere, and always brings a little smile.
8. A nap (and all that might ensue from that). It's rare, but so lovely. Even better if it's raining or snowing. I love my bed.
9. Crossing things off my list. I'm a list-maker, partly because the act of crossing something off it is so delightful. The other reason is if it's not on the list, I probably won't remember it. A day that's done with a long list crossed off is awesome.
10. A story with a happy ending. It could just be a story in the local paper, or a story you hear from a friend. But most likely for me it's a romance novel. Nothing beats that flush of happiness when the book is done and all is well and they live happily ever after. I don't care if you think it's corny, it works! And it works for millions of women and a handful of men who read those books. If you haven't tried them, you should. I am micro sad because this week is the annual Romance Writers of America Conference, and I'm missing it. It's a gathering of all the great romance writers and wannabe writers, and for those of us who attend, it qualifies as a big-bang moment of happiness. But tonight I'm going to finish the brand new Loretta Chase novel, and there will micro joy as I fall asleep.

For more from Maria Rodale, go to www.mariasfarmcountrykitchen.com.
Support HuffPost
A No-B.S. Guide To Life
Related
Popular in the Community