Nearly four years ago, the Rev. David Weekley, a United Methodist minister, shared a secret that surprised many in his Portland, Ore., congregation: He was born female.
Weekley, who at that point had been ordained for 27 years, didn't know what to expect. He weaved his story into what would otherwise be a standard sermon on Psalm 139, explaining that God is "with people all the time," and Matthew 22, in which Jesus says the greatest commandments are to love God and love your neighbor.
"The room went silent. There was a lot of support, but a lot of push back," said Weekley, 62, who had been ordained long after transitioning from female to male. "There were attempts to bring charges in the denomination, to have my ordination revoked. It was messy."
Today, Weekley, who has moved to the Northeast to complete a doctorate of ministry that focuses on helping transgender people explore their spirituality, is still ordained, although his church doesn't officially allow openly transgender people to become clergy. He attends Lexington United Methodist Church, belongs to a group called Reconciling Ministries Network that trains and certifies Methodist churches that want to be open to lesbian, gay, bisexual and transgender worshipers, and runs Sherman's Wilderness, a "Christian ministry dedicated offering all God's people a spiritual home."
After historic U.S. Supreme Court rulings that knocked down the Defense of Marriage Act and effectively invalidated California's gay marriage ban, gay and lesbian communities are celebrating nationwide, including this weekend in New York at one of the country's most popular gay pride celebrations. A growing number of religious groups, and gay and lesbian clergy -- many of whom campaigned for the marriage rulings -- will also take part in the festivities. But there's less to cheer among the smaller and lesser-known transgender religious communities.
In recent years, some Christian and Jewish denominations have started to ordain and marry gay and lesbian people, and a small network of gay-friendly Muslim prayer groups now gather regularly in the United States. Yet, transgender spirituality is more controversial and less organized, Weekley and others in the burgeoning "trans faith" movement say.
"The trans experience is still little-understood in the general community and even more so at times in churches and spiritual spaces," said Chris Paige, a Lawrenceville, N.J.-based transgender activist who runs Transfaith, a nonprofit led by transgender people that focuses on faith and spirituality issues. "Most of the time when we go into a congregation, we have the experience of being the first one. Even in congregations that say they accept transgender people, it doesn't mean they have ever met a trans person."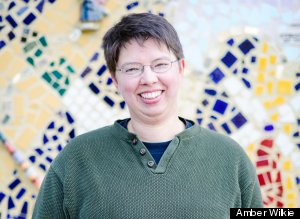 It's hard to say how many transgender people there are among religious groups, and many religious surveys do not specifically count transgender people, while surveys on the transgender communities don't always track religion. The Pew Research Center, for example, released a survey this month on LGBT spirituality that found that 51 percent of LGBT people have a religion and 17 percent of them say religion is "very important," yet a spokeswoman said the organization did not have a breakdown of data for transgender people.
Meanwhile, the National Transgender Discrimination Survey, which is conducted by the National Gay and Lesbian Task Force and the National Center for Transgender Equality and tracks education, employment, housing and other demographics on transgender Americans, does not look at religious experience.
But Paige, who is the sole paid employee of Transfaith and helps organize spirituality workshops and trainings at transgender conferences, contends that transgender communities are more spiritual or religious than many people imagine. Paige's group aims to help find homes for those who are spiritually lost or rejected.
"Some of the fundamental religious questions -- 'Who am I? How do I fit into the world?' -- those are very familiar questions that people ask on a journey of gender exploration," said Paige, who is a member of a combined United Church of Christ and Presbyterian (USA) church and also practices Buddhism-influenced meditation.
"There is such an intersection between being trans and religious. Not everyone puts it in religious terms, but some people they express it with meditation, their relationship to nature, yoga," Paige, 41, said. Transfaith is currently working on a project to train clergy to offer spiritual counseling to transgender people -- a skill many pastors have increasingly sought to help gay, lesbian and bisexual congregants.
There are several religious groups that have made broad efforts to welcome transgender people. Last year, the Episcopal Church voted to ordain transgender members, like the United Church of Christ, Evangelical Lutheran Church in America and Presbyterian Church (USA). Hebrew Union College-Jewish Institute of Religion, the main rabbinical school in the Reform tradition, ordained its second transgender rabbi three years ago. In some denominations that don't have formal rules on transgender members, there are still individual churches with more liberal congregations that will ordain transgender people and initiate programs to welcome LGBT people.
Some of the largest religious groups, meanwhile, are considered more unfriendly by transgender advocates. LGBT groups saw it as an affront, for example, when the United States Conference of Catholic Bishops came out against the Violence Against Women Act in March because the law specified protection regardless of "sexual orientation" or "gender identity." The Ethics and Religious Liberty Commission, the public policy arm of the Southern Baptist Convention, also came out against efforts in recent years to incorporate "gender identity" into anti-discrimination laws. On LGBT rights issues, both groups have expressed concerns about religious liberty and say they believe the Bible teaches humans to marry between biological men and women in order to give birth to children.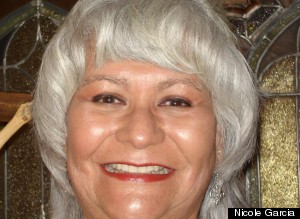 While Weekley and Paige have had a rocky journey as transgender people of faith, newer transgender religious leaders, like Nicole Garcia, describe an easier one. Like many people who have transitioned, Garcia ran into difficulties with friends and family, but not with the church. The 53-year-old parole officer who lives in the Denver suburbs will be entering Luther Seminary in St. Paul, Minn., in the fall.
"I was raised Roman Catholic, but I left the Church in my mid-20s. I had differences with the hierarchy and theology," she said. "But after I began transitioning in 2003, my spirituality reawakened."
She found her first Lutheran church at the recommendation of a friend.
"I was terrified walking into that church in downtown Denver because during the weekend I was dressing and presenting as Nicole, and during the week I was living as Michael," Garcia said. "I felt I would be laughed at and would be pointed out as a man who is in a dress."
"But people did not react like that. They welcomed me throughout the service."
One of just a handful of transgender seminarians or clergy in the denomination, she has helped her current church, Christ the Servant in Louisville, Colo., become certified as a "reconciling" congregation that welcomes LGBT people. She serves on the church's congregational council and facilities committee.
"I talk to a lot of people who used to be Lutheran, used to be Catholic, used to be Methodist, but when they came out they were invited to leave," Garcia, a Latina of Mexican ancestry who was born on the Feast of Our Lady of Guadalupe and considers herself a "Guadalupana."
"But the message of Jesus was not exclusion, it was inclusion. Jesus said 'come to me.' There were no asterisks," she says. "How can we exclude anybody from the church?"
Support HuffPost
The Stakes Have Never Been Higher
Related
Before You Go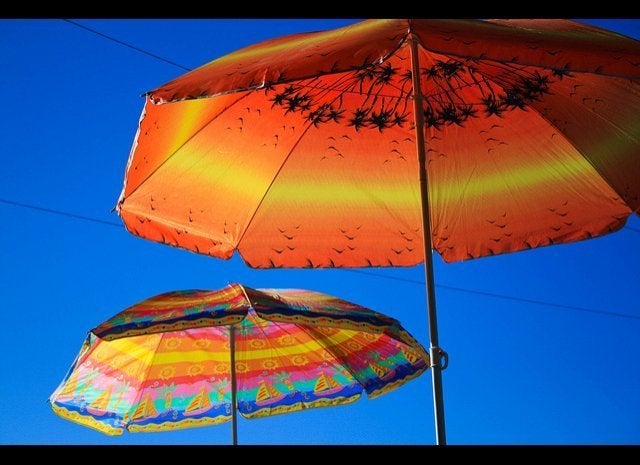 15 Things To Know About Being Transgender By Nicholas M. Teich
Popular in the Community