Meet Trotter. She's a French bulldog.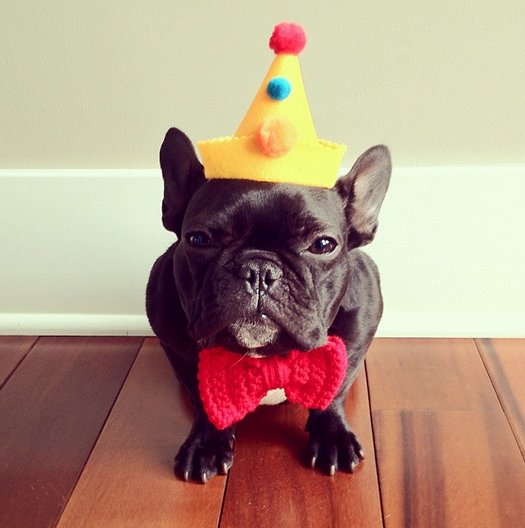 She's also quite possibly the cutest hipster you will ever see.
If you don't believe us, just look at her photos. They're on Instagram.
And yes, that's her -- with the top hat and pipe...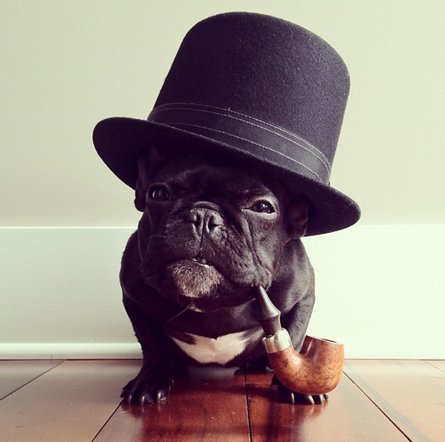 the teeny-tiny beret...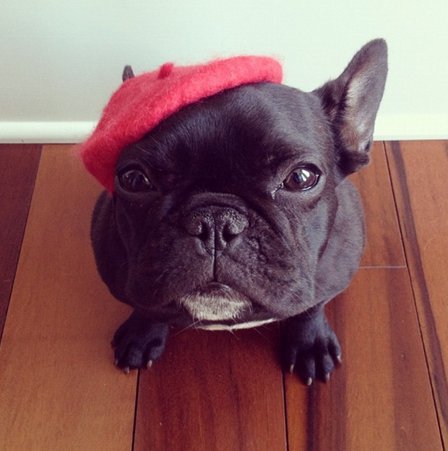 ...and the fake mustache. Frankly, dogs shouldn't be allowed to be this photogenic.
Sonya Yu, Trotter's owner and personal photographer, told The Huffington Post that her little pup is simply a natural in front of the camera.
"We've been training her since she was young so she's really a photo-ready dog. She is very good about posing. She just stands still," she said.
Yu, a food and restaurant photographer, and her fiancé, Zack Lara, started taking snapshots of Trotter for Instagram less than six months ago.
Since then, Yu, who lives in San Francisco, said she's been floored by the outpouring of affection and adoration little Trotter has received.
"Sometimes we'll be walking down the street and complete strangers will come up to us and ask, 'Is that Trotter?' They get very excited to meet her in person. It's like they're meeting a celebrity," Yu said with a laugh.
For her part, Trotter, who Yu described as "sweet and calm and chill," has been lapping up all the attention.

"I think she has an inkling that she's famous," said Yu. "She understands that she has a certain effect on people. She knows how to give the cute eyes to get people to give her food. I mean, when we're walking down the street, chefs literally run out of restaurants to give her bacon."
For more Instagram snaps of Trotter, click through this slideshow: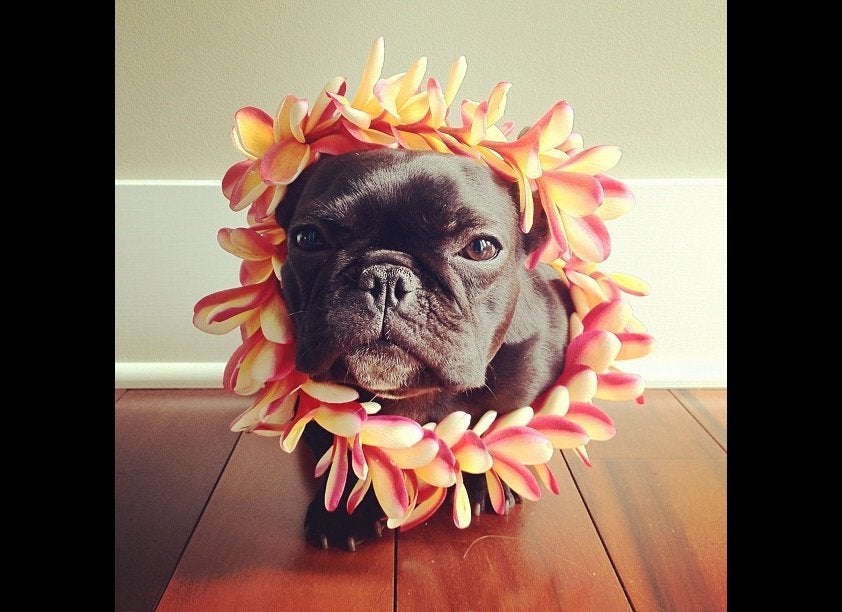 Trotter The Bulldog
Related
Popular in the Community