President Donald Trump has shown he can smile for the cameras while sitting next to world leaders he doesn't exactly see eye to eye with. But when it came to shaking hands during a meeting with German Chancellor Angela Merkel on Friday ... game over.
He let a press gaggle into the Oval Office, and videos of the interaction, which lasted about a minute, showed both leaders making awkward, surly faces.
"Can we get a handshake?" one member of the press asked. Merkel looked in Trump's direction. He didn't budge and most certainly didn't return her gaze.
So Merkel, despondent, turned back to the gaggle of cameras and flashed an uncomfortable smile:
Merkel came to Washington to discuss issues related to both Germany and the U.S. including trade, immigration and the future of the North Atlantic Treaty Organization.
It's hard to imagine more strained circumstances under which to meet. Merkel has unequivocally denounced many of Trump's policy proposals, including his twice-proposed travel ban on several Muslim-majority countries. He's referred to Germany's welcoming of refugees as a "catastrophic mistake."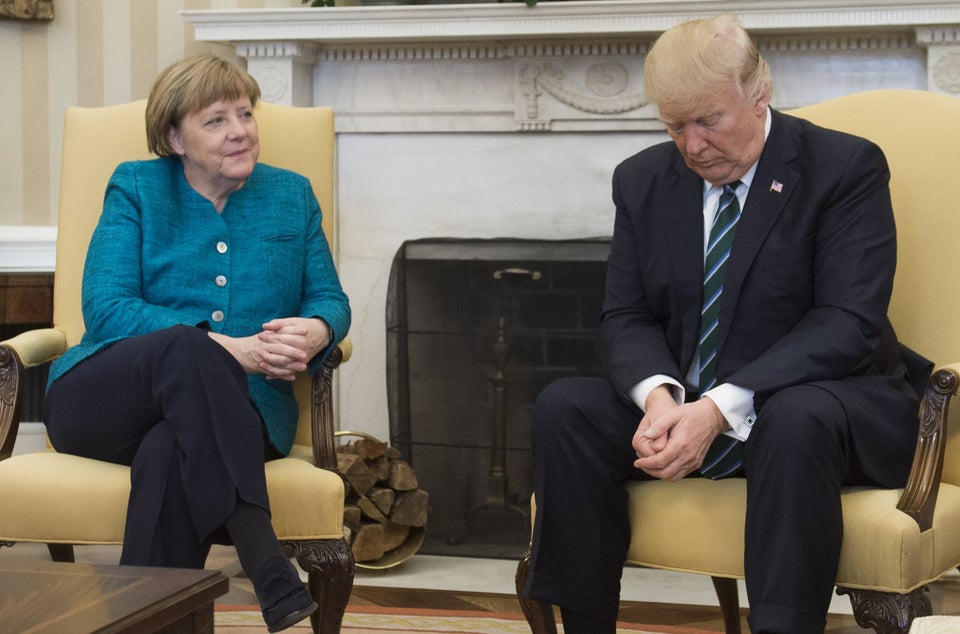 SAUL LOEB via Getty Images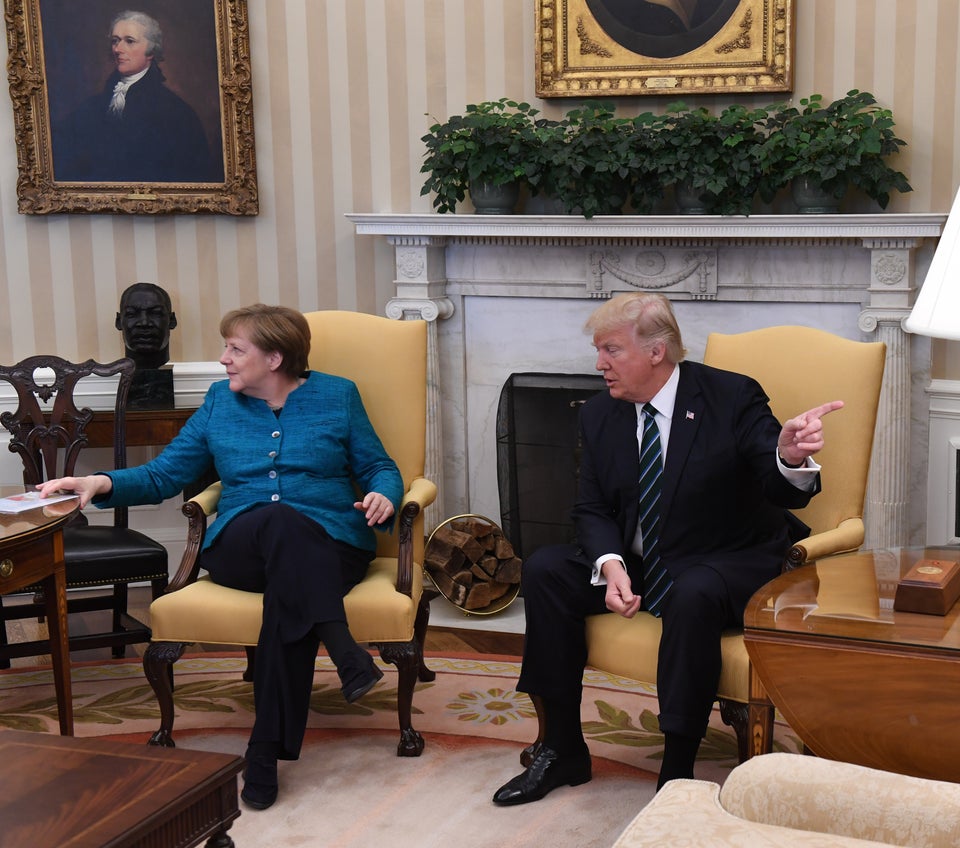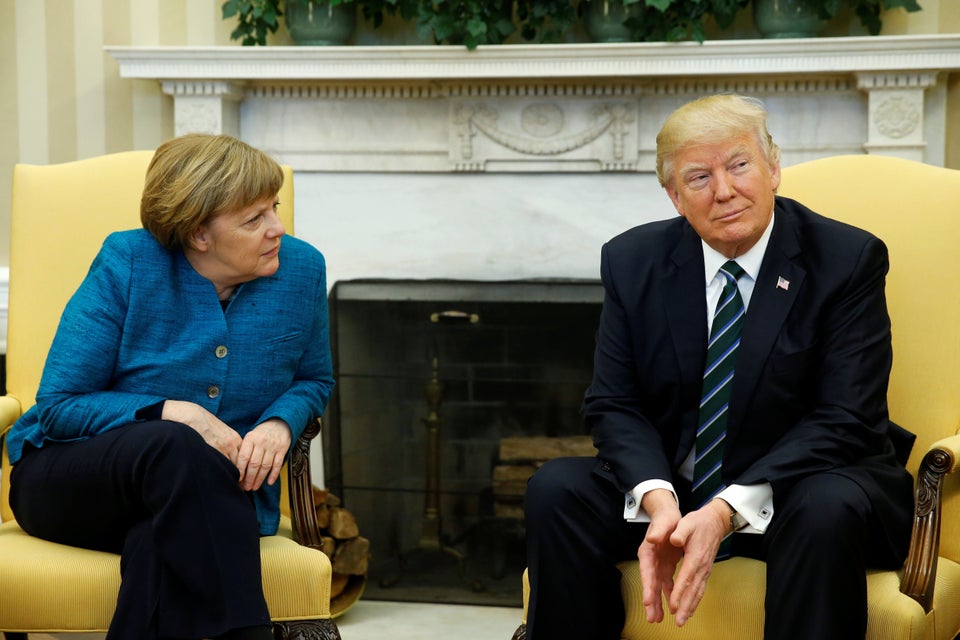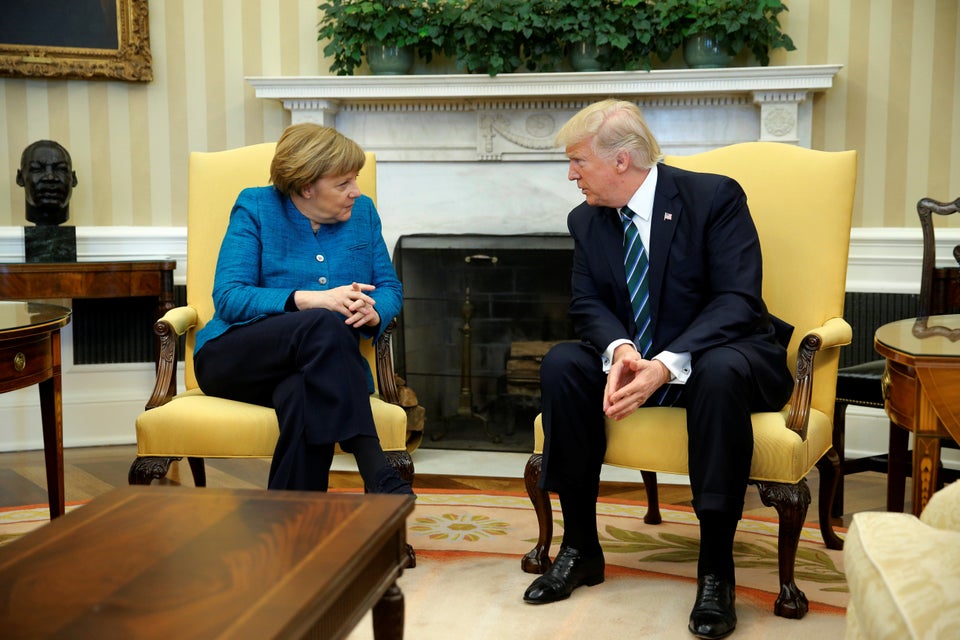 Popular in the Community