President Donald Trump on Thursday named former U.S. Attorney R. Alexander Acosta as his new pick to run the Department of Labor.
If confirmed, Acosta would be the first Latino member of the president's Cabinet.
Acosta served on the National Labor Relations Board, as assistant attorney general for the Civil Rights Division and as U.S. attorney for the Southern District of Florida under President George W. Bush. The Miami native mostly recently worked as the dean of Florida International University College of Law.
Republican backing for Puzder dwindled as criticism mounted over his long-standing support for increased immigration. The former chief executive of CKE Restaurants, the parent company of fast-food chains Carl's Jr. and Hardee's, needed "yes" votes from at least 50 of the 52 Republicans in the Senate, as no Democrats or independents had pledged to vote for him. The nominee could have prompted the closest vote since Vice President Mike Pence cast a historic tie-breaking vote to confirm billionaire Betsy DeVos as education secretary earlier this month.
Democrats considered Puzder an egregious pick to lead a department meant to advocate for higher wages and standards for U.S. workers. His company repeatedly stiffed employees who were already poorly paid and whom Puzder once referred to as "the best of the worst." He suggested his workers should be replaced by machines. He also opposes raising the minimum wage to $15 an hour, a goal that has galvanized the labor movement since fast-food worker strikes became widespread in 2012.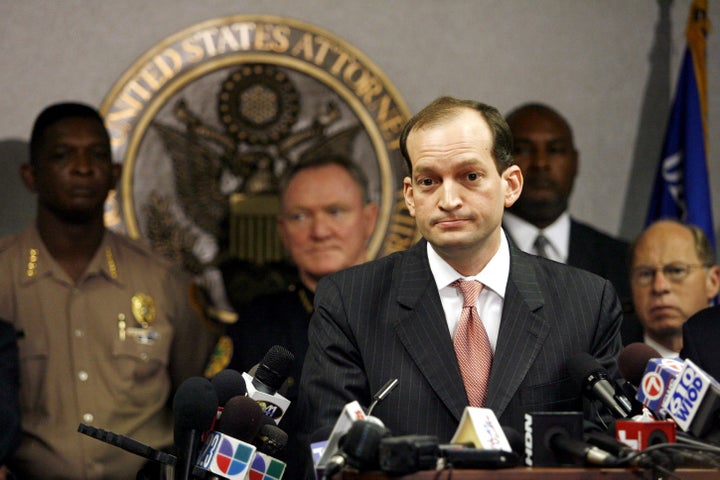 Acosta generated his own controversy in 2014 when the University of Florida's Levin College of Law named him as a candidate to become dean. Faculty rebuffed Acosta over his apparent role in laying the groundwork for voter ID laws. The laws are ostensibly meant to root out voter fraud, but it is virtually nonexistent and critics say the regulations prevent minorities and elderly people from voting. In 2004, Acosta, then an assistant attorney general, wrote a letter to an Ohio judge defending Republicans' right to challenge voter credentials.
"Our faculty rejected him as unsuitable," Michelle Jacobs, a law professor at the University of Florida, wrote in an op-ed in March 2014.
Some people complained that liberal-leaning faculty opposed Acosta because of his politics.
"This leaves the rather disturbing possibility that Acosta was rejected because he was a Republican lawyer working for the Justice Department at a time when voter fraud issues were high profile concerns," Stephen Bainbridge, a law professor at the University of California, Los Angeles, wrote in a blog post responding to Jacobs' op-ed. "So today's rebuttable presumption is that conservative legal academics should steer clear of Florida."
Still, labor groups who opposed Puzder's nomination said they would oppose Acosta if he refused to support increasing the minimum wage and safeguarding collective bargaining rights, which the new Republican-led Congress has already begun to attack.
"President Trump's latest nominee for U.S. labor secretary, Alexander Acosta, deserves a thorough vetting on the issues that matter most to America's workers," Christine Owens, executive director of the National Employment Law Project, said in a statement. "We'll make sure he gets that vetting."
How will Trump's first 100 days impact you? Sign up for our weekly newsletter and get breaking updates on Trump's presidency by messaging us here.
Before You Go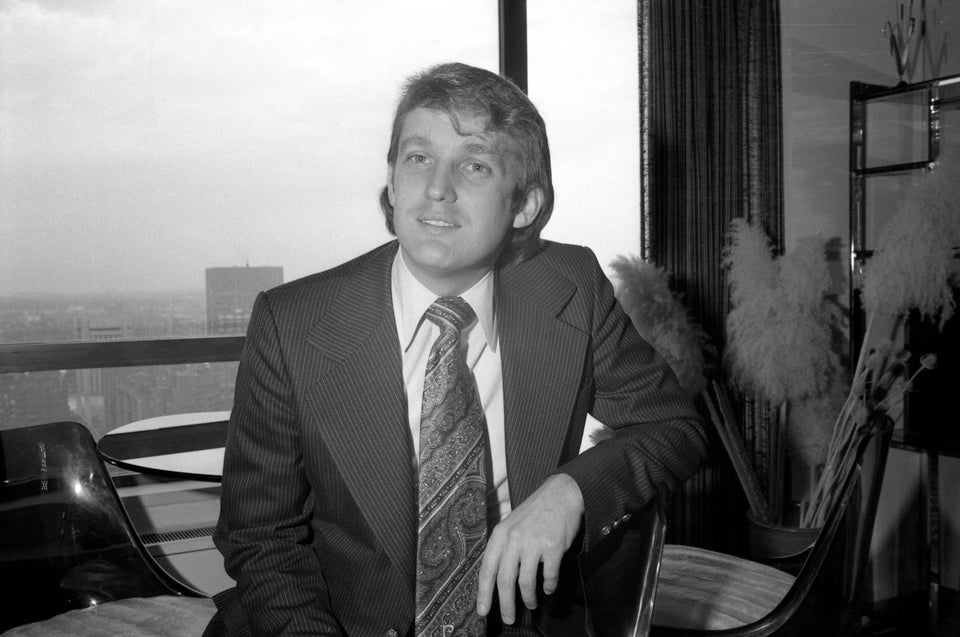 Donald Trump Over The Years
Popular in the Community