Journalists and commentators on Monday immediately praised President Donald Trump's standard response to Sunday night's mass shooting as "presidential," lauding his ability to tweet his sympathies and read measured remarks from a teleprompter.
After Trump refrained from his usual early morning Twitter tirades by offering his "warmest condolences and sympathies" to the victims and their families, CNN's John King praised Trump for managing to be "low key," noting that he often does not wait for the facts before commenting on tragic situations.
"He has been very low key about this one, very presidential, if you will," King said, while awaiting Trump's prepared remarks from the White House.
CNN White House correspondent Jeff Zeleny agreed with King, remarking that Trump "has been very quiet about this."
"Part of that is because there isn't a lot of information, and part of it also is, of course, he's being presidential in this moment," he said.
Minutes later, after Trump's speech from the White House, King called it "pitch perfect."
Other reporters and pundits similarly mused that Trump's brief comments ― in which he offered vague platitudes and made no reference to the issue of pervasive gun violence in America ― were "presidential."
CBS News analyst Fran Townsend, a former homeland security adviser under President George W. Bush, also praised Trump for creating a "classic presidential moment."
"The president sounded very presidential. He often has been criticized for his tweets and unpresidential language," she said. "This was [a] classic presidential moment."
When host Gayle King noted that Trump quoted Scripture in his remarks, Townsend reiterated that the speech was "very presidential, very appropriately toned."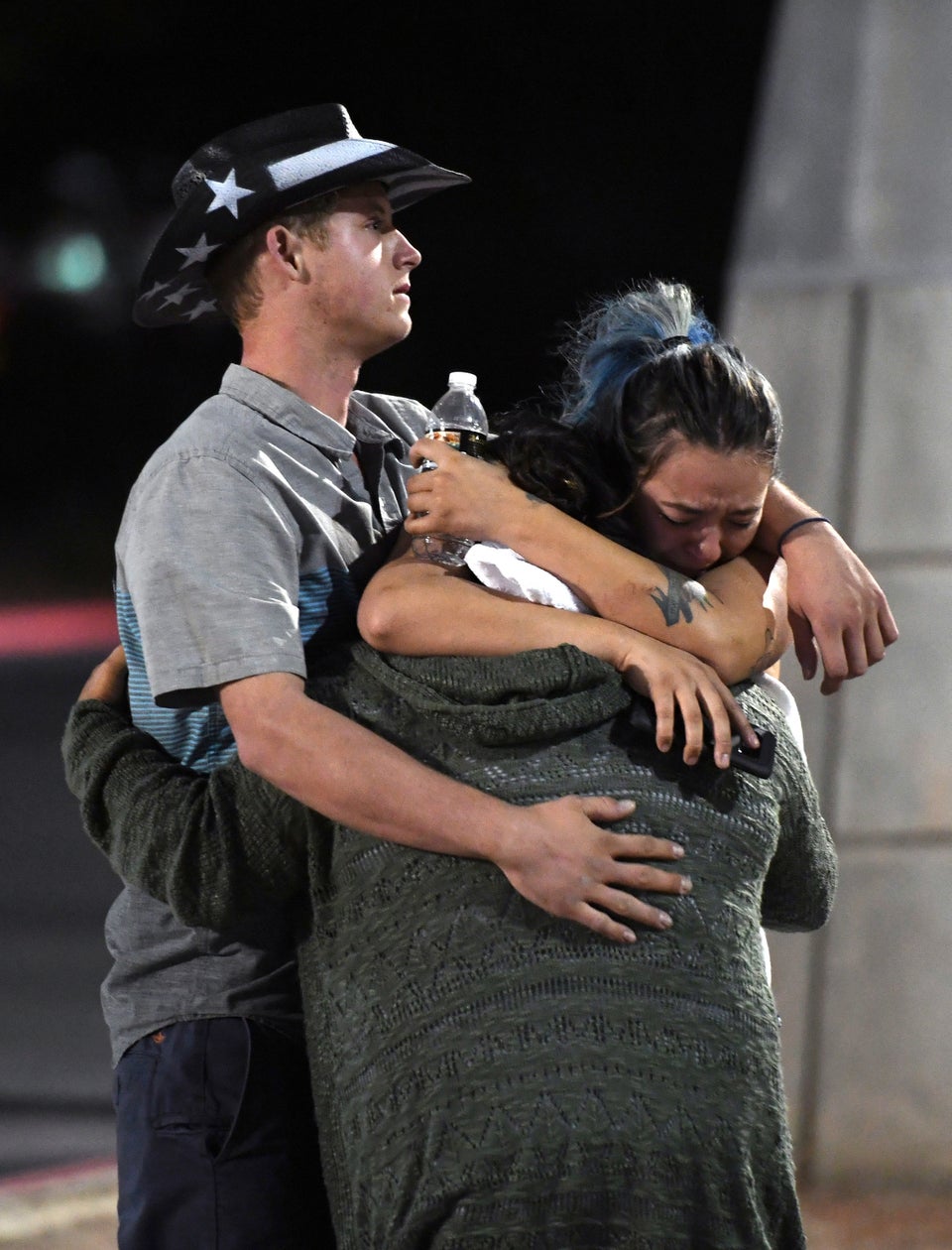 Shooting At Route 91 Harvest Festival In Las Vegas
Popular in the Community