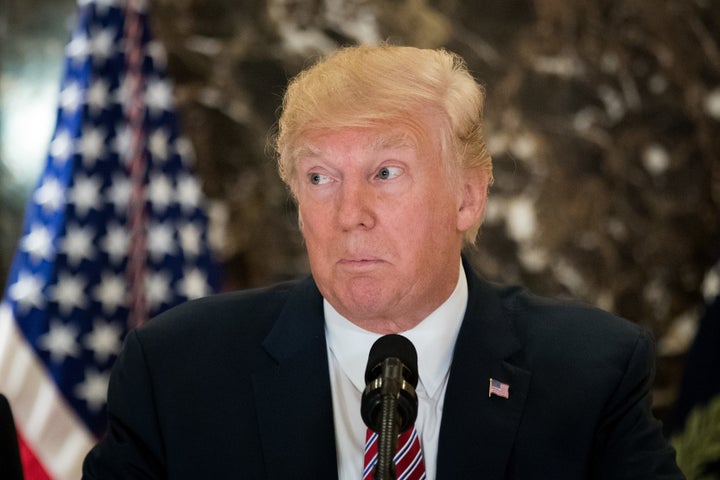 His remark came just days after a group of white supremacists protested the removal of a Robert E. Lee statue in Charlottesville, Virginia. The resulting tension between neo-Nazis and counter-protesters in the city's Emancipation Park came to a head when 20-year-old James Fields Jr. drove into a crowd, killing 32-year-old Heather Heyer with his car.
"The beauty that is being taken out of our cities, towns and parks will be greatly missed," Trump said in response, "and never able to be comparably replaced!"
For someone so ostensibly concerned with history, Trump seems to have forgotten his own track record with historic artifacts. In fact, shortly after the president tweeted his remarks, The New York Times' Michael Barbaro kindly reminded Trump that he had destroyed a "beautiful statue" in 1980 in order to construct Trump Tower.
To build his skyscraper, Trump demolished the Bonwit Teller building, which was erected in 1929 and included a historically significant Art Deco relief. The Metropolitan Museum of Art was reportedly interested in preserving the artwork around the time of the building's demolition, and, according to a 1980 report from the NYT, Trump originally agreed to donate them to the museum as long as the price wasn't too high.
It turned out, however, the price was too high ($32,000). Instead of preserving and gifting the reliefs, Trump ordered demolition workers to jackhammer them and shatter the remains. Allegedly posing as his fake spokesperson John Baron, Trump described the relief to the NYT as being "without artistic merit," adding "the merit of these stones was not great enough to justify the effort to save them."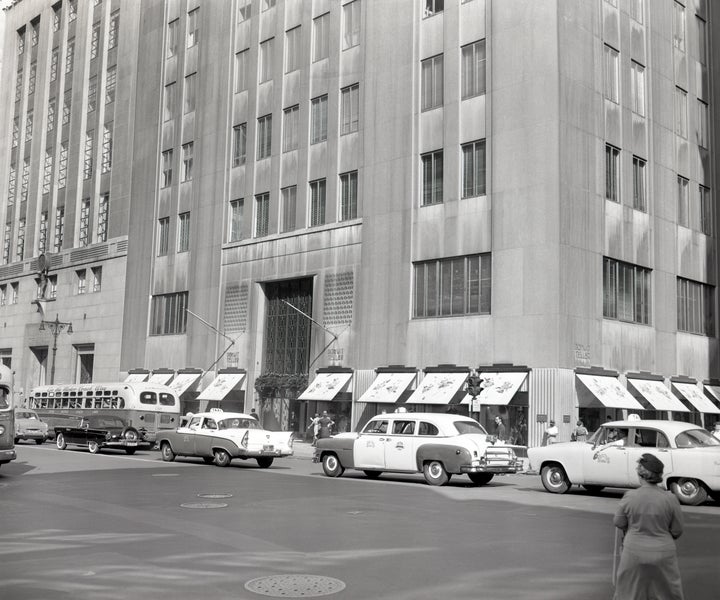 Trump was once again accused of scrapping historical remains during the transformation of a landmark post office in Washington, D.C., into a "super luxury" Trump Hotel. Six blocks from the White House, the building is "considered an architectural masterpiece," the NYT explained in 2016. "Built in the Romanesque Revival style, it dates to 1899; it is the tallest high-rise federal building in the city."
During the development of his hotel, Trump did away with much of the edifice's original interior, even after pledging to preserve certain elements. He put carpet over the floors, covered up windows, removed plaster walls and installed gold leaf. Eventually, John Cullinane, who was serving as a preservationist architect for the development project, resigned from his position.
"I left because I couldn't support what they were doing to the building," he said. "They were covering up or tearing out everything that was historic."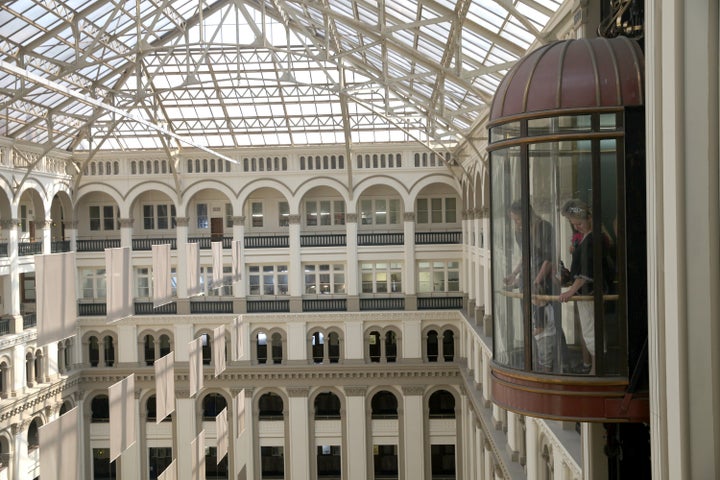 Along with destroying historic relics, Trump has also apparently fabricated one of his own. During renovations of a Sterling, Virginia-based golf course he purchased in 2009, Trump installed a stone pedestal commemorating the lives lost in "The River of Blood," the NYT reported in 2015.
"Many great American soldiers, both of the North and South, died at this spot," the inscription reads. "The casualties were so great that the water would turn red and thus became known as 'The River of Blood.'" The message concludes: "It is my great honor to have preserved this important section of the Potomac River!" It is signed "Donald John Trump."
Trump claimed that he checked with "many historians," none mentioned by name, regarding the validity of the inscription. "That was a prime site for river crossings," Trump said. "So, if people are crossing the river, and you happen to be in a civil war, I would say that people were shot — a lot of them."
However, when the paper fact-checked the plaque's inscription with historians, they denied any existence of the so-called "River of Blood." As Richard Gillespie, the executive director of the Mosby Heritage Area Association, phrased it, "No. Uh-uh. No way. Nothing like that ever happened there."
When the NYT relayed historians' dubious responses, Trump rebutted, "How would they know that? Were they there?"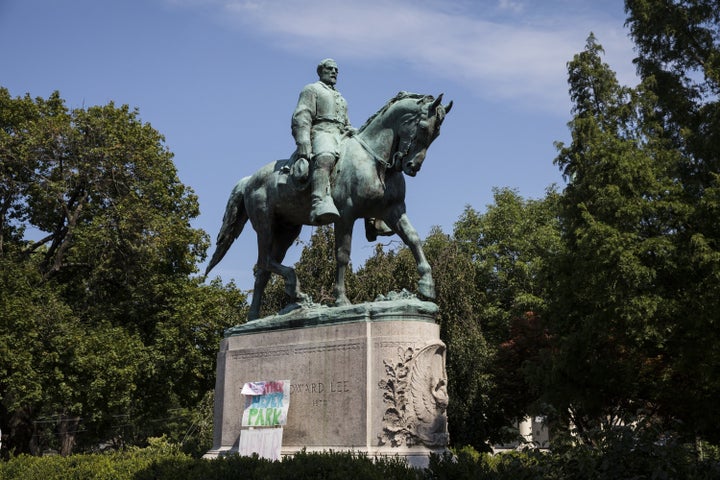 Furthermore, despite the fact that Trump bemoaned "our great country being ripped apart with the removal of our beautiful statues and monuments," he is actually the only president to ever suggest rescinding a national monument's status, according to The Atlantic.
In 2016, President Barack Obama proclaimed 1.3 million acres in southeast Utah as Bears Ears National Monument and vowed federal protections for the land deemed sacred to many local Native American tribes. In 2017, Trump described Obama's creation of national monuments as an "egregious abuse of executive power" and expressed his unclear desire to "free it up."
According to the Antiquities Act, only Congress can "undo" a national monument after it's established.
In direct contradiction to his claims on Twitter, Trump has an established record of altering, destroying and fabricating "beautiful statues and monuments." Particularly when it proves advantageous. To himself.
Popular in the Community