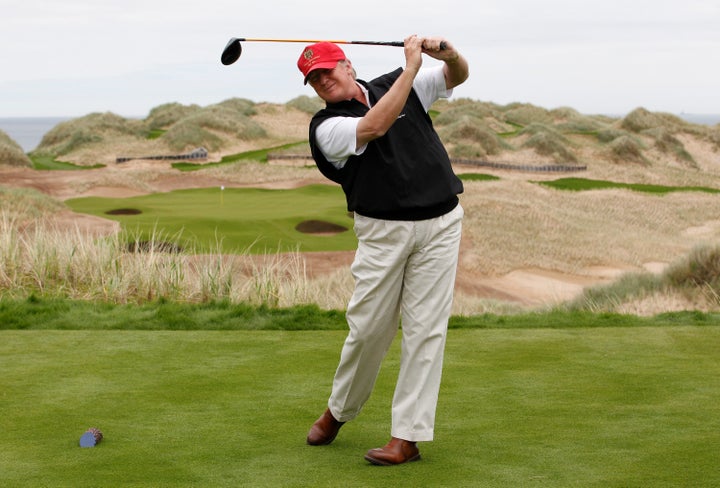 In a series of 16 letters sent over two years, Donald Trump repeatedly berated Scotland's former top minister for greenlighting a wind farm off the coast of the real estate mogul's golf resort in the country.
The letters, obtained by The Huffington Post's U.K. edition through a Freedom of Information request, show Trump, now U.S. president-elect, alternately coaxing and attacking Alex Salmond, claiming the Scottish National Party leader was "hell bent" on hurting Scotland's economy and coastline. The letters date from September 2011 to June 2013.
Vattenfall, the Swedish company developing the 11-turbine farm, said in July it plans to move ahead with the $349 million project.
"You seem hell bent on destroying Scotland's coastlines and therefore, Scotland itself," Trump wrote in a letter dated Feb. 9, 2012. "I will never be 'on board,' as you have stated I would be, with this insanity."
Trump insisted the turbines would damage the Scottish economy and ruin Salmond's dream of gaining independence from the United Kingdom. Salmond resigned as top minister in September 2014 after a referendum in which voters narrowly agreed to remain unified with England, Wales and Northern Ireland.
"The monstrous industrial machines that you want to litter all over the magnificent waters and shore of Scotland will destroy the environment and tourism sector," Trump wrote in a March 12, 2012, letter. "Ireland is very happy! Do you want to be known for centuries to come as 'Mad Alex ― the man who destroyed Scotland?'"
A month later, Trump predicted the Scottish economy would "become a third world wasteland that global investors will avoid," according a letter sent April 19, 2012.
Roughly two weeks after that, Trump switched to a different tone.
"I will be your greatest cheerleader if you change or modify your stance on at least the inappropriately placed turbines," he wrote in a letter dated May 2, 2012.
Last December, Britain's top court threw out a lawsuit Trump filed to halt construction on the turbines. But Trump renewed the fight two weeks after winning the presidency by meeting with a group that could campaign on the issue.
Before You Go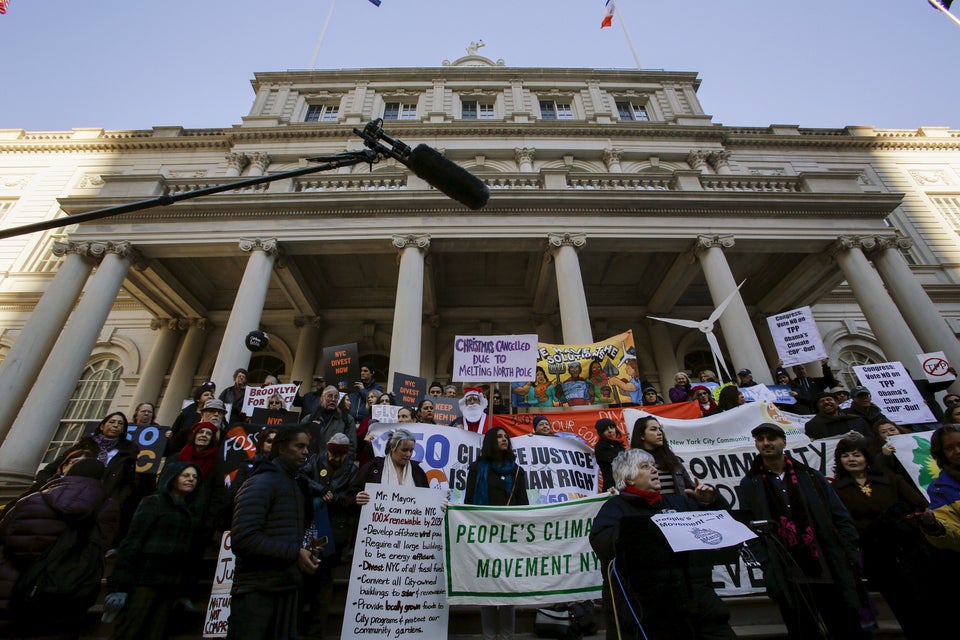 What You Can Do Right Now To Stop Donald Trump's Dangerous Climate Agenda
Popular in the Community