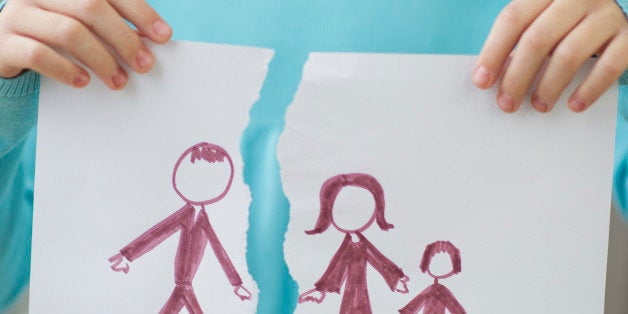 To be honest I have yet to come to terms with all my fears. In the days immediately after my divorce I coded my fears into ER categories:
Code Red: very critical, maximum priority, immediate action needed;
Code Yellow: fairly critical, potential danger; action cannot be delayed;
Code Green: not very critical, no risk of condition worsening, action can be delayed;
Code Blue: not critical, acute but not serious, action can be deferred;
Code White: not critical, not serious and/or no action required.
So unless the situation did not fall into any of the above categories I was allowed to do nothing.
Over the years I've realized that it's very important to make a clear distinction between fear, that we have to deal with after divorce, and the truths that are part of being divorced. Dealing with fears according to the above codes allowed me to be very practical with the situations at hand and, at the same time, helped me realize that there were some fundamental truths about divorce.
So as I busied myself with the task of categorizing my feelings I began to uncover and accept these truths.
The first truth about divorce is that it turns our lives upside down. We are immediately thrown into intense feelings and emotions that can paralyze us from moving forward.
The second truth is that the healing process and the ability to let go of the inner pain can take an awful long time. Everything is just so overwhelming that at times we stand still, hoping that somehow it will all go away.
The third truth is that no pain and no fear will ever go away unless we confront it head on.
Fear sets in, both in our conscious and subconscious so that it can rob us of our confidence and to some extent our self esteem.
No matter how you feel, reality comes knocking on your door with a vengeance if you do not come to terms with your situation and what's around you.
My reality check began fairly quickly and with unrelenting persistence. As a mother of three small children I had to quickly get my hands dirty to ensure that they had a roof over their head, food on the table and a daily routine to look forward to.
The daily fear at the beginning was having to organize my life and my children's life all alone. No more shared responsibilities baby! It's all on you!
This overwhelming feeling of fear about the days ahead and thoughts about the future of my children somehow jolted me into action and forced me to confront some deep rooted beliefs that I had dismissed over the years.
For me it was an overnight transition, almost instantly I became a mom and a dad and the sole breadwinner in the family.
Not having too many choices forced me into action.
My personal demons went to bed with me every night and they were my alarm clock in the morning.
My demons were in the form of questions like:
How will I pay the bills?
How can I support my children?
Who will care for me if I become ill?
I must say that being back in my native country proved to be somewhat a blessing in disguise cause I did not have to deal with any joint custody. Over the years I came to terms with the fact that my fears where just part of dealing with a new situation.
If you have been married or in a relationship for a long time, over the years you have somehow given up on your right in decision making. We get so busy with being a mom and carer for the children that we are even willing to give up our financial security.
From that experience I've learned that a woman's financial stability corresponds to her freedom. This is why I am an advocate for the financial freedom of women even when they are stay at home moms.
I have seen many women who because of divorce, found themselves and their children at a total loss.
To this day I am grateful that my fears fueled all my decisions in life because they enabled me to start a new life. I am still dealing with the daily struggles that any parent faces, school, going out, obedience and so on. But even in the most difficult situations I can look at my children and safely say we've made it thus far, we can make it even further.