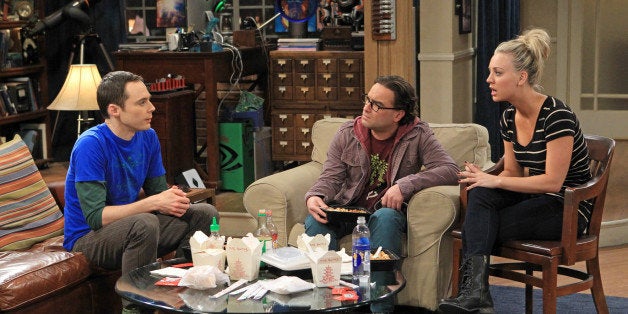 What could be better than spending an evening sitting on the couch, watching television and snacking?
Okay, maybe that's not how everyone kicks back after work, but you've got to admit that there's just something so inherently wonderful about the relationship between TV and food.
If you've ever watched a character feast on your favorite show and thought "Hmm, I should get myself a treat," we're right there with you. These 10 shows feature iconic foods that we can't help but crave every time we watch. They're giving us the munchies and sending us straight to the refrigerator during the commercial break.
"House of Cards" - Ribs


Is anyone else craving BBQ and a cold sweet tea? It's the food of power, the food of control.
"Parks and Recreation" - Waffles


Ron Swanson said it best: "There has never been a sadness that can't be cured by breakfast food."
"30 Rock" - Cheese Puffs and/or Cheesy Blasters


They may have temporarily upset her hormonal imbalance, but Liz Lemon's Sabor de Soledad cheese puffs look so enticing. We would also really like to hang out with Meat Cat.
"Orange is the New Black" - Pie


There aren't a whole lot of treats in prison, but we'd be lying if the prospect of pie didn't make us as excitable as Crazy Eyes.
"Arrested Development" - Ice Cream Sandwich


Sure, a Bluth's Original Frozen Banana sounds great, but Pop-Pop vouches for a good old fashioned prison-issued ice cream sandwich; who could argue with that endorsement?
"Friends" - A Sandwich


The humble and virtuous sandwich is Joey's favorite food, and that's saying a lot. Even Ross values a good Thanksgiving-leftover sammie, with the all important moist-maker.
"Breaking Bad" - Breakfast


If it's good enough for Flynn, it's good enough for us. And besides, doesn't your mouth just start to water whenever Walt digs into a pile of greasy birthday eggs and bacon?
"Girls" - Cake


Hannah's life may not be totally together, but it is sweet thanks to her love of cakes and cupcakes. Can we attend one of her dinner parties?
"The Jersey Shore" - Fried Pickles


Usually, we don't see these bad boys until the annual state fair comes around, but Snooki reminded us that some lucky souls have year-round access to the crunchy, salty treat.
"The Big Bang Theory" - Takeout Anything


Sometimes it's Chinese, sometimes Indian, sometimes pizza. The gang seems to always be eating a restaurant-prepared meal that looks insanely delicious. We can basically smell the delivery Chinese food through our TV screens.
Okay, now it's time for a snack.
Related
Before You Go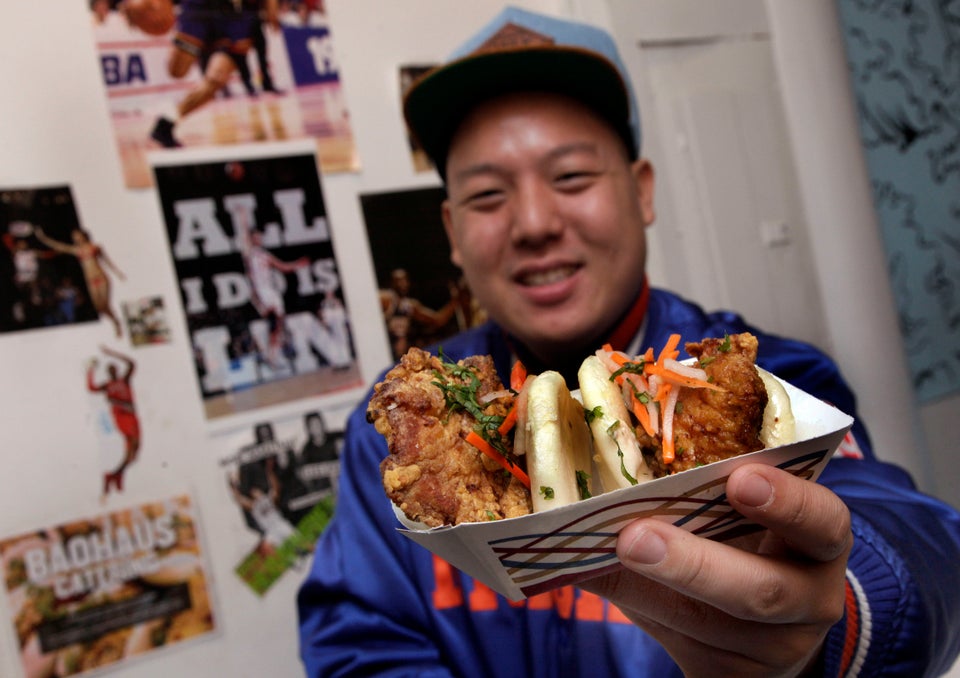 11 Most Polarizing Celebrity Chefs
Popular in the Community