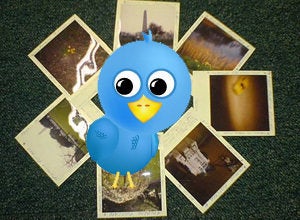 Twitter is reportedly testing a new feature called "Tweet Media" that would embed photos and videos contained in tweets directly in users' streams.
Mashable accessed the new option under Twitter's account settings and posted a screenshot of the Tweet Media setting:


The Tweet Media option came with this description:
By default, you'll only see images and videos shared by people you're following, and reveal those by people you're not. Check this box to see media from everyone on Twitter

The new setting was not fully functional when Mashable uncovered it and, shortly after, Twitter removed Tweet Media from the account settings page. However, later, in an official statement, Twitter told Mashable, "We're constantly exploring features and settings. What you saw was a small test of a potential consumption setting for inline media. We show inline media on our own iPhone and Android apps."
As Twitter noted, many mobile apps already display embedded media within tweets: for example, if user tweets a link to a Twitpic link, a small thumbnail of that image is shown below the tweet's text.
Would you want to see photos and video embedded in you Twitter stream? Part of what distinguishes Twitter is its 140-character limit. How would having pictures--"worth a thousand words"--change the social media platform? As Fast Company notes, "adding embeddable media to the stream has the potential to complicate the traditionally simple, 140-characters-of-text aesthetic of the network." Mashable muses that it could "radically change the entire Twitter experience." Would the inline media change Twitter for the better or worse? Weigh in below.
Related
Popular in the Community