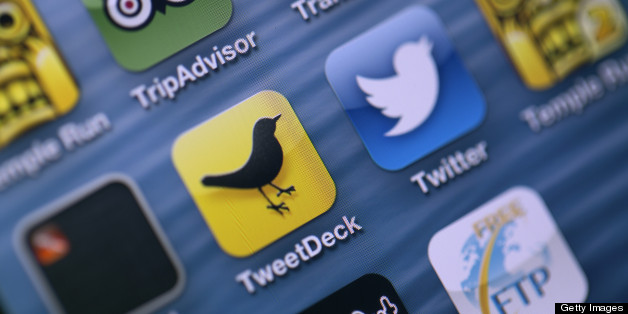 If you want to stay ahead of your competition, you should keep your small business toolbox stocked with the latest and greatest news and innovations. And when it comes to technology, industry trends and how they positively or negatively affect your business there are only few people who are trusted authorities. These experts share their knowledge to teach you how to be better in business. Here is a list of the top 30 small business champions to follow on Twitter.  
@AlfredEdmondJr is SVP/Editor-at-large at @BlackEnterprise magazine. His OffMyChest posts are witty, smart, and always packed with terrific tips.
@AmandaMogul Amanda Miller Littlejohn Before I met her, I loved her blog. Her practical PR and social media marketing tips are always loaded with fresh ideas. www.amandamillerlittlejohn.com
@AskJamieTurner If you want to know about mobile web marketing, Jamie Turner is the best source I know. www.60secondmarketer.com
@awesomeroar Kevin Daum is a columnist for Inc. whose work is always clever and thoughtful. www.kevindaum.com
@BarbaraWeltman Barbara provides tax advice and legal tips that will get your small business on the right track. www.barbaraWeltman.com
@BarryMoltz Barry is one of the smartest small business experts I know. I love his books, and his blog posts on www.OpenForum.com are always insightful. www.barrymoltz.com
@Bizauthor Stephanie Chandler is a prolific writer and publisher who writes often about how to own your niche, self-publishing and positioning yourself as a thought leader. http://businessinfoguide.com
@brianmoran Brian Moran is a vital resource for small business owners on Twitter. He's spent more than 20 years publishing advice for entrepreneurs. He is a warrior for small business owners. www.smallbusinessedge.com
@DeborahShane is a marketing expert who has great insight on how to stay authentic in your marketing efforts. www.deborahshane.com
@DeniseOberry has a great video blog resource for information on how to grow a small business. www.deniseoberry.com
@dharmesh Dharmesh Shah is the co-founder of HubSpot, and a top resource for small businesses. Not only is Shah's Twitter stream a useful resource for entrepreneurs, but his LinkedIn group, On Startups: The Community for Entrepreneurs is one of the most dynamic and helpful groups for small business owners on LinkedIn.
@DIYMarketers Ivana Taylor is one of the smartest writers I know on small business marketing. She writes in a way that helps you really understand new marketing tactics and ideas. www.DIYMarketers.com
@Dnewman  David Newman is the author of DO IT! Marketing: 77 Instant-Action Ideas to Boost Sales, Maximize Profits and Crush Your Competition David works with entrepreneurs who want to use speaking to position themselves as thought-leaders and generate more leads for your business.
@Ducttape John Jantsch is a small business marketing expert. His twitter feed and blog are always packed with marketing and technology advice. www.ducttapemarketing.com/blog
@ericknopf Eric Knopf's experience as a tech entrepreneur is valuable to those looking to take that path. He is insightful and honest about what it really takes to be successful in business.
@GeneMarks Gene is a successful writer whose work shows up weekly in the NY Times, Forbes, Inc. and many others. http://www.genemarks.com
@Holly_Hanna If you want to know how to be a successful woman business owner, you must read Holly's work.  Check out her blog www.theworkathomewoman.com
@JayBaer If you want to understand more about web analytics and social media marketing metrics, Jay is a terrific resource. www.jaybaer.com
@JeffBullas When it comes to the latest trends in social media marketing, no one does it better than my Australian friend Jeff Bullas. www.jeffBullas.com
@JillKonrath If you want to learn about how to sell, but more importantly how to close, Jill is a THE best resource. www.jillkonrath.com
@KimBeasley is social media marketing expert and a pioneer in how to leverage Google+ to grow small business. www.growvisibilitywithme.com/blog
@LisaBarone is VP of Strategy at @Overit. She is one of the smartest business writers around. I always learn great stuff from her writing. http://overit.com/blog
@RamonRay is my go-to guy for information on small business tech tools. He's the editor of www.Smallbiztechnology.com
@Restaurant_Lady Misty Young is the #1 lady giving advice to independent restaurants owners. www.fromragstorestaurants.com
@Smallbiztrends Anita Campbell is the Editor and mastermind behind the website www.Smallbiztrends.com, a top site for small business information.
@StartupStella Stella Fayman is a thoughtful writer for Forbes that is always worth a read. http://matchist.com/blog
@SteveStrauss is USA Today's Senior Small Business Columnist. He has a heart for solopreneurs. I always glean great ideas from Steve's work. www.theselfemployed.com
@Stevetv  Steve Greenberg is an invention groupie. If you have an invention and want to know what to do next, Steve is the go-to resource.  He shares information on how to protect, license and promote products www.gadgetnation.net
@TaiGoodwin gives helpful advice for making the transition from employee to entrepreneur.www.launchwhileworking.com
@TJMcCue TJ is a business technology expert who writes for several publications including Forbes, smallbiztrends and his own blog www.techbiztalk.com
This was originally published under the title Top 25 Small Business Experts To Follow on Twitter at www.succeedasyourownboss.com
What small business champions do you follow on Twitter?
Melinda F. Emerson, SmallBizLady  is America's #1 small business expert. She is an author, speaker and small business coach whose areas of expertise include small business start-up, business development and social media marketing. She writes a weekly column for the New York Times, publishes a resource blog, www.succeedasyourownboss.com which is syndicated through the Huffington Post. She also hosts a weekly talk show on Twitter called #SmallBizChat for small business owners. As a brand, she reaches 1.5 million entrepreneurs a week on the internet. As CEO of Quintessence Multimedia, Melinda develops audio, video and written content to fulfill her mission to end small business failure. Forbes Magazine named Melinda Emerson one of the #1 Woman for Entrepreneurs to follow on Twitter. Melinda has been featured on MSNBC, Fox News, NBC Nightly News, and in Fortune, The Washington Post, USA Today, Wall Street Journal and Black Enterprise. She is the bestselling author of "Become Your Own Boss in 12 months; A Month-by-Month Guide to a Business That Works," and the ebook How to Become a Social Media Ninja; 101 Ways to Dominate Your Competition Online.
Calling all HuffPost superfans!
Sign up for membership to become a founding member and help shape HuffPost's next chapter