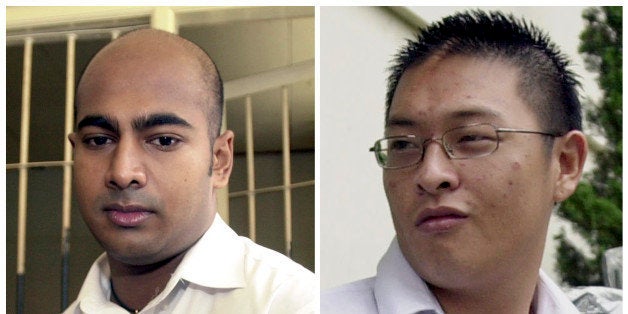 Convicted Australian drug traffickers Andrew Chan and Myuran Sukumaran are now one step closer to being executed as Indonesian authorities announce their transfer to Indonesia's Batu Prison. With their imminent deaths a reality, a Lowy poll finds 62 percent of Australians now believe Indonesia should not proceed. It was just weeks ago that a Roy Morgan poll was making the headlines claiming 52 percent of Australians in favor of their deaths. Amid the noise of media debating Chan and Sukumaran's right to live, Indonesian officials were citing this statistic as the will of the Australian people. What is it that we really want?
It is easy to say they should have read the signs at Denpasar airport. They knew the rules and the risks. But that's a cheap retort to serious circumstances. No one is pleading ignorance to the fact that drug trafficking carries the death penalty in Indonesia. But, we get it, the signs are unambiguous when you go to Bali.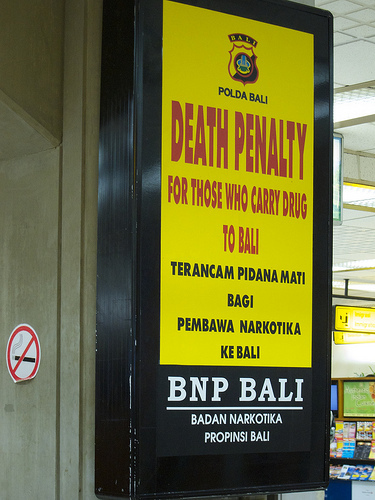 I was there, too. I went there several times as a teenager when living in Jakarta. We lived amongst privileged expatriates and wealthy locals in a world where we had an arrogant sense of impunity. The police were random and remote and if anyone was ever caught doing something stupid, cash and corruption meant there would be a way out. Or so was our thinking. Kids I knew, who had no need to, would take small amounts of drugs with them as they flew overseas to wherever they were spending their holidays. Small packets in shampoo bottles, caps, coffee grains.
So when I hear Chan and Sukumaran's story, I do not feel a driving sense of condemnation. I see more a series of decisions, a set of circumstances and perhaps, colossal stupidity. Circumstances that don't feel so far from the net of my experience. That is how I happen to relate to their story. How is it that other Australians see their situation?
When asked the Roy Morgan polling question:
'In your opinion, if an Australian is convicted of drug trafficking in another country and sentenced to death, should the penalty be carried out?'
Fifty-two percent of those polled said "Yes." A majority was in favor of their execution.
'In Indonesia, there is a death penalty for drug trafficking. Two Australian citizens, Andrew Chan and Myuran Sukumaran, are currently facing execution in Indonesia following convictions for drug trafficking. Do you personally think that the executions of these two Australian citizens should or should not proceed?'
Sixty-two percent said "No". The majority felt they had a right to live.
What a difference a name makes. When we have two people with a story, more of us are able to empathize. Because this story, as all others is a wholly human story. And when we relate to others in a human way, it makes us more human in our judgements. The more of us who see a part of ourselves in them, no matter how small, the more of us feel this is not a story to be punishable by death.
But it is not up to me. Neither is the death of those that have committed crimes that chill me to the bone. This is as it should be. The law is there to protect us from ourselves, both our criminality and our lust for vengeance on the guilty. No one should have the power to inflict such finality, especially a president demonstrating his hardline credentials in comparison to his 2014 election rival, a former general with a questionable human rights record.
It was just too easy for Joko Widodo, the Indonesian president, to bring a halt to the 2014 moratorium, showing those against the death penalty there is no space for complacency when campaigning for abolition. Moratoriums exist only as a latent power waiting to be resurrected by those who want to make a loud statement about their stance on crime.
I am sympathetic to the very real concerns of Indonesians towards domestic drug crime but sentencing people to death isn't the answer. The death penalty is not an evidence-based method of reducing crime. Killing individuals will not kill society's ills. It is more a distancing of ourselves from each other and a debasement of what we as a society are prepared to do.
Calling all HuffPost superfans!
Sign up for membership to become a founding member and help shape HuffPost's next chapter