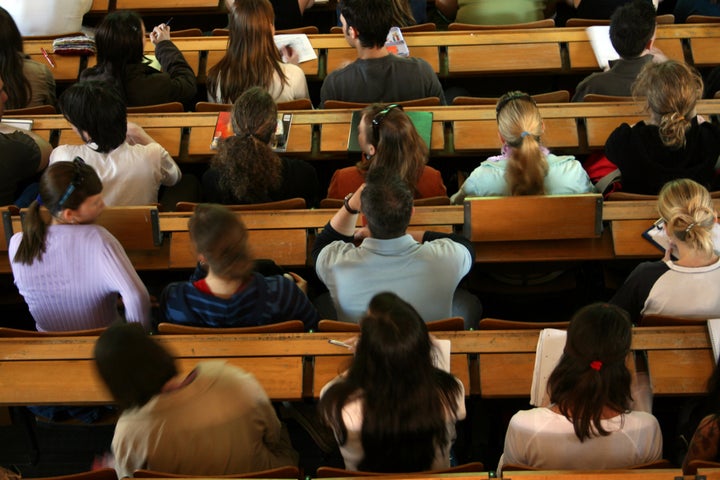 Republican lawmakers in Tennessee want to launch an investigation into the diversity office at the University of Tennessee and other public colleges in the state.
A group of 10 GOP state senators and representatives, led by state Rep. Eddie Smith, sent a letter Monday to Tennessee House Speaker Beth Harwell and Lt. Gov. Ron Ramsey, both Republicans, requesting they establish a special joint committee to look into diversity efforts at public colleges and universities in the state.
A spokeswoman for Harwell said the speaker will back the creation of a joint House-Senate committee to investigate how the universities promote diversity. Ramsey has not yet decided if he will support it.
No one is alleging anything illegal was done in an office that controls less than 0.25 percent of the UT system's annual budget -- rather, it's ideological differences driving the calls for an investigation of public college diversity offices in Tennessee.
GOP Lawmaker Wants To Keep The Investigation "Positive"
Smith said in an interview he intends to address controversies -- such as a guide about gender-neutral pronouns and a memo about holiday parties -- but he also wants to allow the university to "highlight some of the successes they've had." He hopes the legislature's investigation, which would largely take place in public hearings, would not be a "gotcha" situation.
"We need to know the positive things that are happening," Smith told The Huffington Post. "That's why we wanted a very broad hearing to allow everything to come out."
The Tennessee legislators said in their letter to Harwell they will try to pinpoint which people are involved in diversity programming, how they spend their money, and the "actual productivity and efficiency of persons engaged in diversity activities."
Why Are Lawmakers Concerned About College Diversity Offices?
Local media has characterized recent UT diversity efforts as controversial, coming under "national scrutiny" and attracting "ridicule" -- though in each case, it appears there was little objection on campus, and instead the flames were fanned by outside conservative media.
Earlier in 2015, elected Republican officials in Tennessee objected to the UT-Knoxville diversity office attempting to educate faculty about gender-neutral pronouns. False reports from Fox News pundits at the time said the university "banned" the terms "he" and "she," though the school did nothing of the sort.
"We want to know where did these controversies arise from, and are there benefits to them," Smith said. "UT-Knoxville is the state's land-grant university, and when you think of Tennessee you think of UT. And the university needs to reflect the values of Tennesseans."
In a brief statement responding to the call for a special investigation, the university system said it "welcomes this legislative oversight as an opportunity to broaden understanding of diversity and inclusion efforts on all our campuses."
Popular in the Community