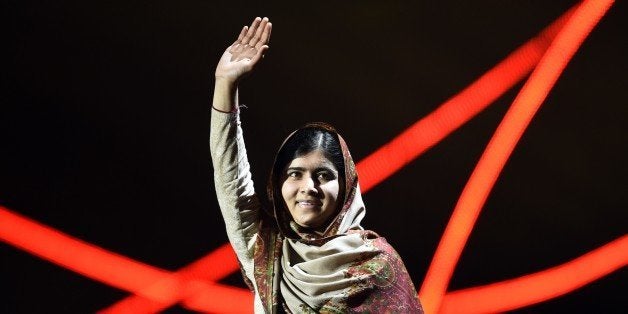 By Sierra Filucci, Common Sense Media
It probably wasn't too long ago that your daughter's pop culture obsession was trained squarely on Dora the Explorer. Now, she's into Katy Perry, Ariana Grande and Nicki Minaj. And though there's nothing wrong with idolizing female celebrities -- especially those who are clearly in charge of their careers -- sometimes you wish she still pined for the backpack-carrying, animal-befriending cartoon, who's so friendly and wholesome.
You may not like all the famous women your daughter chooses to admire. And you may not be able to change her mind (and trying might just make her dig her heels in). Instead, strike up a conversation about whom your daughter likes and why. You'll gain insight into what she values and how she's influenced by popular culture. Share your values, too (delicately, of course).
These conversations also are great opportunities to introduce your daughter to other cool role models -- who might share attributes of the women she already admires.
Like Taylor Swift? Try Missy Franklin!
Olympic swimmer Missy Franklin is a great role models for girls, especially if they're into sports. Girls who learn about Franklin will get to know someone who pushes herself to be great, maintains a super positive attitude, and puts personal achievement above financial gain.
Like Jennifer Lawrence? Try Amelia Earhart!
Amelia Earhart was a media sweetheart in her time who pushed past gender prejudice to be the first woman to fly solo across the Atlantic Ocean. Talk about a woman who likes adventure and taking risks!
Like Nicki Minaj? Try Maya Angelou!
Teen girls will find a lot to admire in Angelou, who wrote poetry, essays and autobiographies and received over 50 honorary degrees during her lifetime.
Like Katy Perry? Try Temple Grandin!
Author and scholar Temple Grandin is a professor of animal science who uses her experience of being on the autism spectrum to help others understand the condition. Her books on animals and autism have brought her national attention, and her interviews on NPR's Fresh Air and other shows can teach girls about perseverance and empathy.
Like Ariana Grande? Try Malala Yousafzai!
Malala Yousafzai has accomplished a lot before the age of 20. She survived an assassination attempt, became a global leader for female education, and received the Nobel Peace Prize. Learning about Yousafzai's triumph over adversity and her willingness to stand up for what's right even when her life is in danger is an inspiring message for young girls.
Like Selena Gomez? Try Dolores Huerta!
Dolores Huerta has a long history of civil rights organizing, including founding the National Farmworkers Association with Cesar Chavez. Huerta has received the Presidential Medal of Freedom and was named one of the 100 most influential women of the 20th century by Ladies' Home Journal. In Huerta girls will find someone who has stood up for the less fortunate and made a real difference in the quality of families' lives.
Common Sense Media is an independent nonprofit organization offering unbiased ratings and trusted advice to help families make smart media and technology choices. Check out our ratings and recommendations at www.commonsense.org