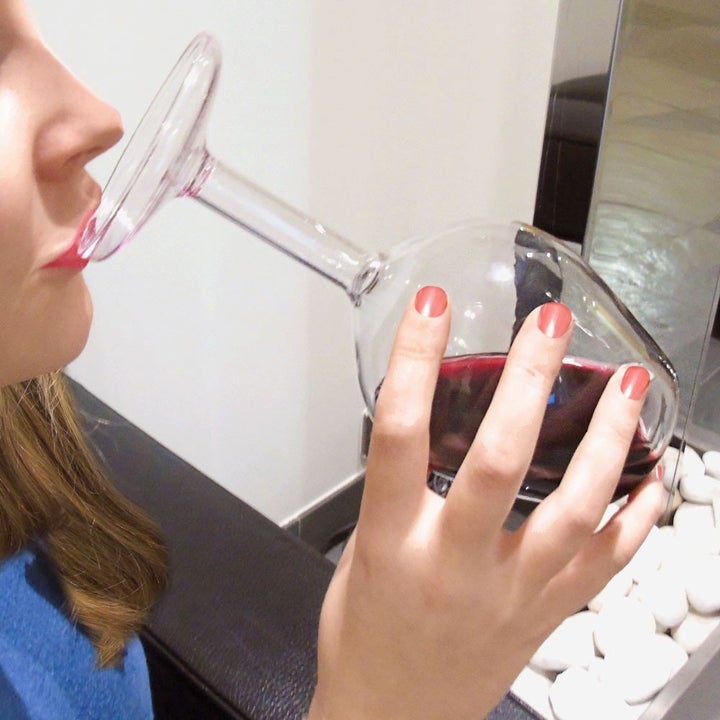 A company called Red5 has made an upside down wine glass in which you can sip your Malbec from the foot of the glass rather than the lip for the bargain price of $10.
"We don't mean to be rude but we bet that your glass cupboard is pretty boring," the gadget company wrote on its website. "Lots of standard glasses in the standard shape that you would expect to find in any home. The Upside Down Wine Glass is a revolution in glass design and will literally turn the world upside down."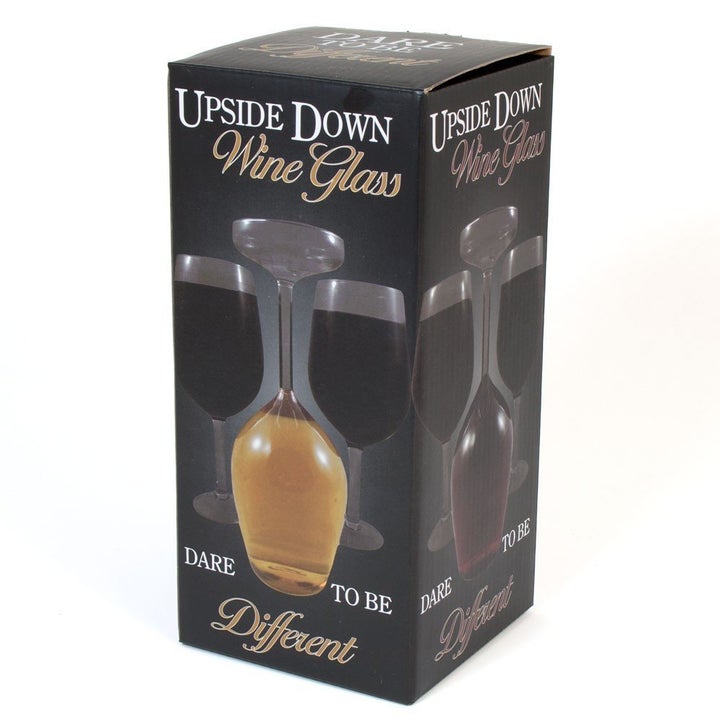 You can flip it over and use it as a microphone whenever you and your friends are wining it up and want to do your own rendition of Titus Andromedon's "Peeno Noir:"
The upside down glass would make Cersei Lannister look way less snooty in this scene.
And, strangely, it would make this GIF make a lot more sense:
Do you have a good reason for owning a glass like this? Sound off in the comments.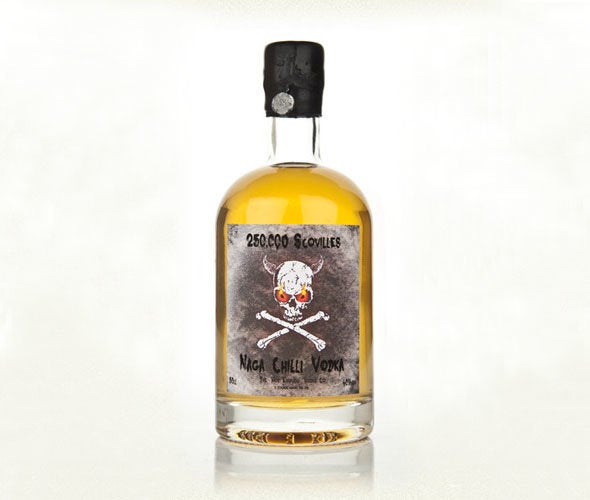 17 Terribly Weird Alcoholic Beverages You Should Know About