BERLIN, April 14 (Reuters) - The United States is considering supplying arms to Ukraine, where unrest in eastern cities bears the hallmarks of a Russian destabilization drive, an adviser to Secretary of State John Kerry said on Monday.
Ukraine's president on Monday threatened military action after pro-Russian separatists occupying government buildings in the east ignored an ultimatum to leave and another group of rebels attacked a police headquarters in the troubled region.
Asked during a trip to Berlin whether the United States could arm Ukrainian forces, senior diplomat Thomas Shannon said: "Obviously we are looking at that as an option ... but at this point I can't anticipate whether or not we are going to do that."
Republican Senator John McCain has suggested providing weapons to the Ukraine government, which says the occupations that began on Sunday are part of a Russian-led plan to dismember the country.
"From our point of view what we are seeing in a series of cities mimics what we saw in Crimea both in terms of the tactics and in terms of the people involved," said Shannon, who holds the title of counsellor.
"From our point of view there is a very obvious Russian hand in all of this and we consider these actions to be destabilizing and dangerous."
Russian Foreign Minister Sergei Lavrov has dismissed Western accusations that Moscow is destabilizing Ukraine, saying the situation could improve only if Kiev took into account the interests of Russian-speaking regions. (Reporting by Sabine Siebold; Writing by Alexandra Hudson; Editing by Tom Heneghan)

Before You Go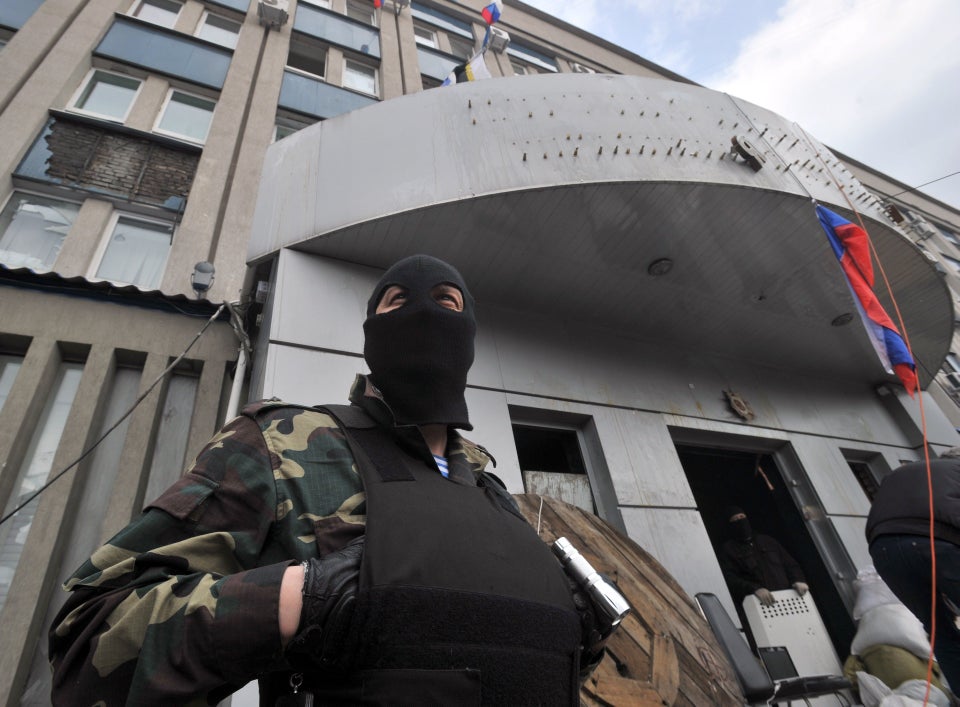 Trouble In Ukraine's East
Popular in the Community