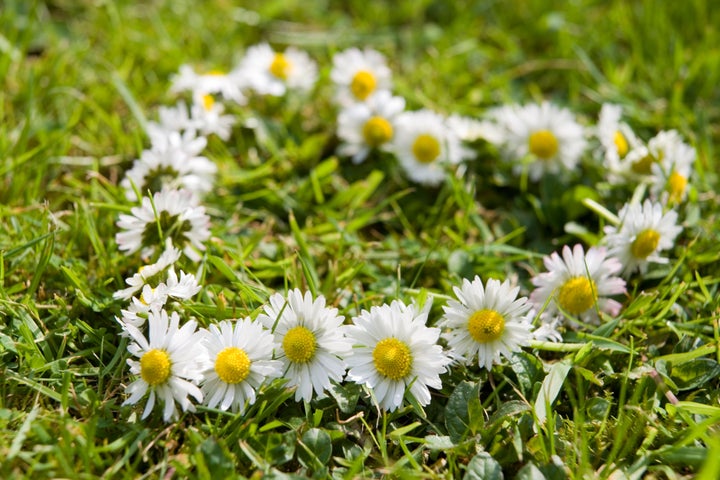 Valentine's Day is much more than a celebration of love, it's a recognition of how music provides the soundtrack for life's most intimate moments. How many relationships begin and end with a song?
In honor of Cupid's Day, I thought I'd share my favorite love songs of all time. There have been some really fantastic ones over the years, but these are the ones which really hold a special place in my heart:
1. "I Will Always Love You" by Whitney Houston
This is one of my all time favorites. Dolly Parton's version is beautiful and haunting, and her songwriting is stellar. There is something just so powerful about Whitney's version though. It seeps into your pores and you can feel the longing, pain and resignation in her voice. Hands down, this is one of the most beautiful songs ever written and performed. Whitney was truly one of the greatest voices of a generation. Her music is love and she will be missed.
2. "Ain't No Way" by Aretha Franklin
The "Queen of Soul" pulled up the blinds of her vulnerability in this song and gave her fans a clear view of her pain. With a bold voice reminiscent of the High Priestess of Soul, Nina Simone, this song is an experience that takes the listener on the haunting journey of love gone wrong.
3. "My First, My Last, My Everything" by Barry White
Barry White's smooth baritone on this record is one of the most masculine expressions of love and desire ever created. Barry poured every fiber of his emotion into the words and sang it like a man who was willing to go to the ends of the earth for the woman he loved -- and didn't care who knew it. If I had to describe this classic in one word, it would be fearless.
4. "Reasons" by Earth, Wind and Fire
I grew up listening to this song and it really represents that special bond and love that only EWF can convey. They felt things and they created a depth and nuance in every note they created. Earth, Wind and Fire was always smooth and got the romance right where they wanted it. The falsetto tones of "Reasons" are a perfect example of love expressed through music.
5. "All The Way" by Frank Sinatra
My personal favorite song by the Chairman of The Board, it embodies the spirit of a man when he loves a woman fully and expresses without reservation that there is no feeling better.
6. "Always and Forever" by Luther Vandross
Originally done by Heatwave, this song breathes the message of how love is everlasting and can survive through all experiences in life. "Every day, I'll love you my own special way... " It explored the necessity of showing love every day, not just on the special days or when others were paying attention. In the private moments, when no one is watching, that's when love flourishes. Relationships live and die by the little things. This song expresses that truth perfectly.
7. "Faithfully" by Journey
I love this song because it talks about remaining faithful no matter the circumstances and the trials that relationships go through.
8. "The Lady in My Life" Michael Jackson
A man taking ownership of the relationship is so personal and this song demonstrates how important that can be.
9. "Nothing Compares 2 U" by Prince
Everything about this song, from the lyrics to the arrangement, shows the sheer desperation of wanting to be with someone. It is possibly the greatest love song of all time.
10. "Real Love" by Mary J. Blige
I love this song because it personifies the excitement of how you feel when you first fall in love and with a delivery that makes you believe every word. Not only does she express deep longing, her voice speaks of innocence and experience, knowledge and the excitement of the unknown. Her compassionate plea made everyone want to have a "real love" just like Mary.
And there you have it: My top 10 love songs of all time. The list in its entirety shows the complexity and diversity that are the touchstones of an emotion that has ruled the world since time began. There is no right way to express love, no one way that makes sense to everyone. If someone asks 10 people to take a picture of love, everyone would have a different snapshot.
This Valentine's Day, create your own snapshot and cherish it. While you're listening to my top 10, of course.
Popular in the Community