 Every Valentine's Day, I end up reflecting on the previous year and the state of women in the world. This tradition began in college, when I went to see our university's production of The Vagina Monologues, and participated in several events raising awareness about domestic violence. It has now become my V-day ritual -- sorting through articles, and considering the presence of gender-based violence in the media over the previous 12 months.
This year has been especially horrific for women -- the gang rape of a 23-year-old medical student in Delhi, the shooting of the young activist Malala Yousafzai in Afghanistan, the brutal assaults of female revolutionaries in Tahrir, and the millions of other incidences of violence (physical, psychological, and social) that confront women in every country, every minute of every day.
Yet, I think this was also a significant year of outrage and a turning point for women's rights. In late 2012, over one million people signed the "I am Malala" petition demanding the government of Pakistan provide free education for all children, regardless of gender. For weeks in January 2013, anti-rape protests raged in India spreading to Nepal, Sri Lanka, Pakistan, and Bangladesh. These movements not only vigorously demanded an end to sexual violence, but they also insisted on behavior change in many communities -- calling for the end of harassment and discrimination against women in all sectors of society.
This February 14th, as I thought about these stories, I was fortunate to join 5,000 women and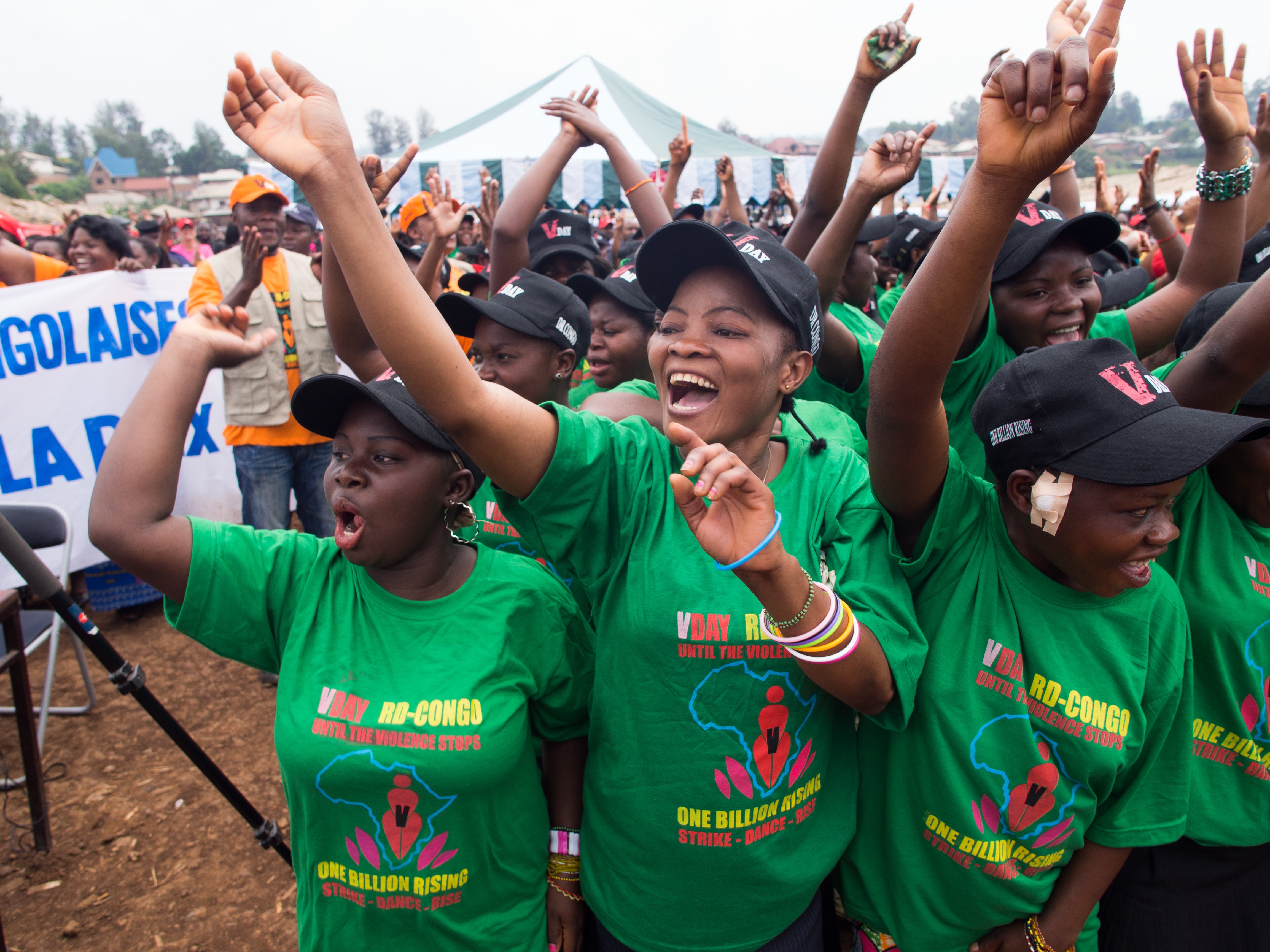 men -- rows of layered neon pink and green and blue, spread across an expansive lot in the middle of Bukavu, Democratic Republic of Congo (DRC). Every individual radiated a huge smile and held a single finger to the sky -- one billion. One Billion Rising.
Along with thousands spread across the globe, dancing and singing, we were participating in the "One Billion Rising" movement, an international initiative led by Eve Ensler and her V-day organization. One in three women will be raped or beaten in her lifetime; one billion women will be violated. This was a day for communities to insist on change.
Dancing in Bukavu was interspersed with diverse speeches and several commitments to action. Community and religious leaders, NGO staff, activists, and artists all took turns condemning the condition of women in DRC. Eve Ensler popped up on stage with childlike energy toward the beginning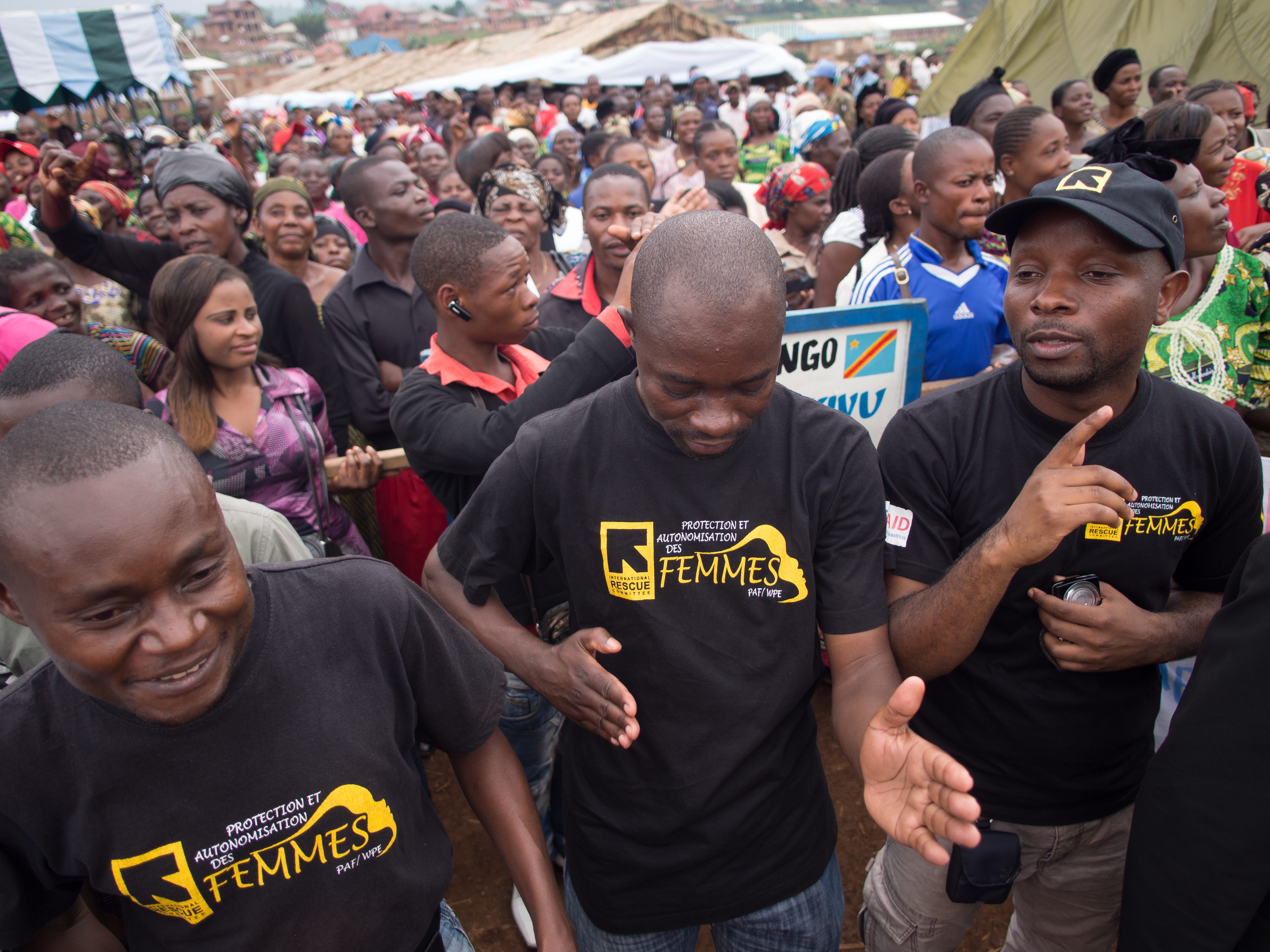 of the festivities, explaining it was the women of Congo who taught her to dance and when they rise the world rises with them. Dr. Denis Mukwege, renown director of the Panzi Hospital, who had been in exile following an assassination attempt, followed with an impassioned speech. The Governor was present and even the general of the regional police emerged with memorandum in hand -- a symbol of his commitment to ending impunity of those who perpetrate sexual violence.
In DRC, violence against women has become a norm. Rape is often used as a tool of war, assault is common practice, impunity is rampant, and (a more lethal, yet subtle form of violence) gender discrimination ensures that girls are less likely to finish school and have access to healthcare. Yet, on Thursday, there were no victims; there were no weary-eyed or downtrodden women; there were no hopeless bodies. Standing arm and arm there were extraordinary individuals, complex warriors, and joyous heroes -- both female and male. I think that was the most potent outcome of this V-day: to raise awareness, yes; to solicit promises (if only vague) of transformation, yes; but ultimately to create a single international image of resilience and power. The women of DRC, the women across the globe, stood together on the 14th as evidence that this past year, this coming year, as all others, they would continue with extraordinary drive to recover, thrive, and create a safer and more equal world for themselves.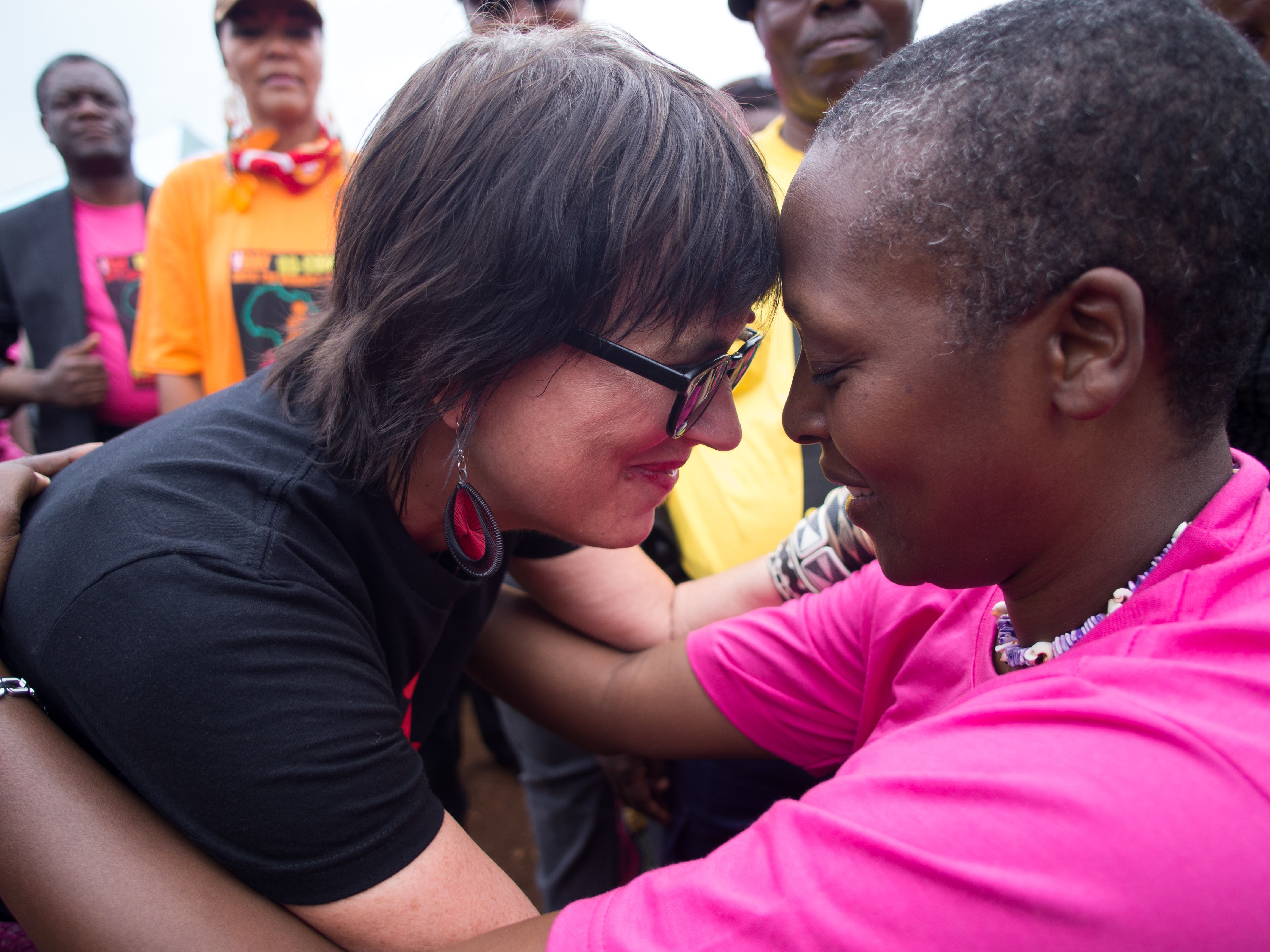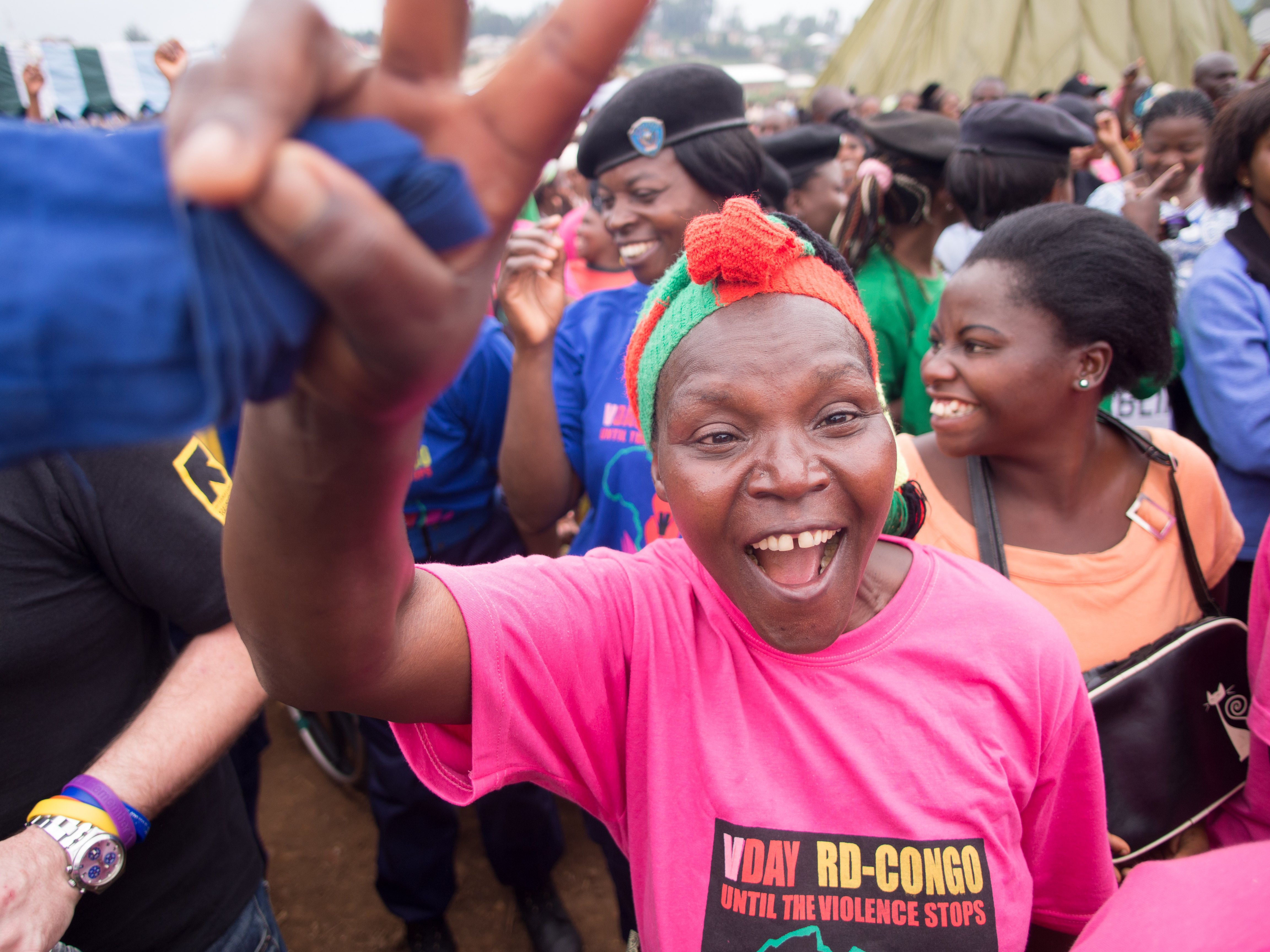 REAL LIFE. REAL NEWS. REAL VOICES.
Help us tell more of the stories that matter from voices that too often remain unheard.