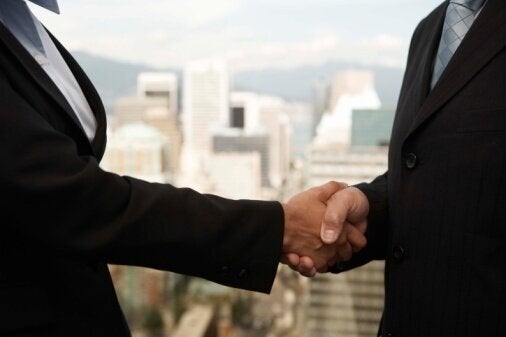 For venture capital, 2011 was a year of recovery. Investors in venture funds (called Limited Partners) wryly pointed out in 2010 that venture capital had not produced returns in the past decade. 2011 may have corrected that, but investors still continue to shy away from VC. But let's start with the good news first.

A Year of IPOs and returns: For most VCs, the big payday is when a company gets acquired or goes public. Of course, going public has its own cachet, not to mention returns. On an average, IPOs generate at least 5X the rate of return as compared to an acquisition. Some worthy tech IPOs of note in 2011 were LinkedIn, Groupon and Zynga. Others included ZipCar (Short term car rentals), RenRen (China's Facebook), Yandex (Russia's search engine) Fusion I-O, (Hardware) to name a few. Venture funds that had at least two IPOs include Accel, Andresseen-Horowitz, Benchmark, Greylock, Kleiner Perkins, Sequoia, Technology Crossover Ventures and New Enterprise Associates. Others of note include Foundry Group and Union Square Ventures (Zynga) and Battery (Angie's List). Indeed, the National Venture Capital Association (NVCA) US VC Index showed one year returns of 26.3% as of Q2 2011. This number will continue to beat other indexes, including S & P 500 in 2012, but will that help VCs?

VC asset class gains respect (but no money): Even as venture capital as an asset class recovers from its depths and the ten-year average return moves into the black, investors continue to shun the VCs. The NVCA Cambridge Associates VC Index shows 1.25% return over the past ten years while S & P 500 generated 2.72% for the same period.
But on the whole, VC is no more than 4% of any institutional portfolio. The entire asset class attracts merely $20 billion or so each year. In comparison, hedge funds attract trillions, as do treasury bonds. The rationale provided is that it's a risky asset class, and being tied in the relationship for 10 years is not fun. But risk, as we know it, is not restricted to VC -- every asset class in the past 3 years has encountered the black swan and taken a hit. So while the definition of risk has changed, the asset allocation formulas have not changed. In fact, it continues to get worse: CalPERS, the largest investor in venture capital, plans to reduce its allocation down to 1%. In fact, it will be skipping on its commitment to Khosla Ventures, one of the largest venture funds in the valley.
The entire industry is down by orders of magnitude. In 2011, 147 venture funds raised $12.2 billion in the first 3 quarters. Ten years ago, at the height of the bubble, over 1100 firms raised $100 billion. And for those raising funds, according to Preqin, a Private Equity research firm, partners spend at least 16 months, if not longer, raising their funds.
Done Deals (What's a few Solyndra's here and there?) : Some of the largest investments in 2011 were in pharma, social media and energy: Reata Pharmaceuticals raised $300 million - the largest amount as of Q3 2011. Social Media / Local Commerce companies that raised larger rounds include discounted luxury brand e-tail provider, Gilt Groupe ($136 million), event management software company, Cvent ($135 million), short term accommodation rentals facilitator Airbnb ($112 million), Coupons.com ($100 million), Blog hosting platform Tumblr ($84.9 million).
Even as the sun may be setting on the energy sector with Solyndra's debacle, energy was one of the larger sectors that attracted mucho VC dinero. BrightSource ($201 million) HelioVolt ($84.9 million) SoloPower ($78.5 million) and Fulcrum BioEnergy ($75 million) were a few big ones of note in 2011. On the other end of the spectrum, Y Combinator attracted as many as 3,000 applicants - where an average class size is 40 to 60 start-ups - which means a lot of work for Paul Graham.

VCs get actively involved on Capitol Hill; No Occupy Tactics yet: For any VC to get involved in legislation is a royal pain in the rear. Most do not know how the elected officials make decisions, why the process is so archaic and how to inject the voice of reason to ensure the outcomes are balanced. Despite this, VCs across the board joined hands to have their say in legislation. The recording industry and movie industry have pushed for Stop Online Piracy Act (SOPA), which targets online traffickers of copyrighted materials. VCs say it is over reaching and will cripple the Internet and is tantamount to censorship. (You can spot an overzealous legislation when the law wants to chase the connectivity providers and not those infringing the copyright,) Similarly, Protect Intellectual Property Act (PIPA) aims to curb IP infringement, VCs and Tech entrepreneurs protest that it will inhibit innovation as the law would go after search engines and web advertising firms. VCs have also voiced their opinions on start-up visa to help restore innovation and entrepreneurship by attracting immigrants. CNET predicts that in 2012, SOPA opponents will go nuclear. Of course, all of these will keep VCs distracted for most part of 2012. A wag of a VC told me over beers that if Donald Trump is elected President in 2012, all of this would go away as he could fire everyone on Capitol Hill.
Finally, it seems VCs have lightened up a bit and found a way to express themselves in more entrepreneur-friendly ways. In 2011, Foundry Group debuted "I'm a VC" video. As the story goes, Jason Mendelson was inspired to create the video when a 8 year old and his co-founder (a dog) were expecting $20 million pre-money valuation for their start-up!