 Instead of using the standard waif-like models you usually see pumping down the runways, Williams tapped a dynamic group of athletes to showoff the line's Spring/Summer 2013 threads. Beyond filling the clothes with their fabulous physiques, the athletes put on an action-packed performance for the crowd, which included dancing, boxing, yoga, tennis and more.
Dance Theatre of Harlem's Leila Fazel, former middleweight boxing champion Michael Olajide, New York City Ballet dancer Albert Evans and trainers from Soul Cycle are just a few of the talented folks that participated in the show.
What a genius move to present the clothes being worn for activities beyond tennis--and in action.
"It was important to show the clothes in the way I wanted to see them shown," Williams told PEOPLE. "It's all about moving and it's all about moving in style — looking good and feeling well. This whole concept really brings that to life."
Colorblocked tanks, lightweight separates and floral printed dresses that were inspired by Monet's Giverny garden served as the collection's most exciting pieces.
Venus' eye for both fashion and function was apparent and celebrated at the Grey Goose sponsored event by major fashion insiders like Andre Leon Talley and Essence's Constance White, as well as fellow Olympic gold medalists Ryan Lochte and Conor Dwyer.
Check out all the action from Venus' New York Fashion Week show in the slideshow and video below.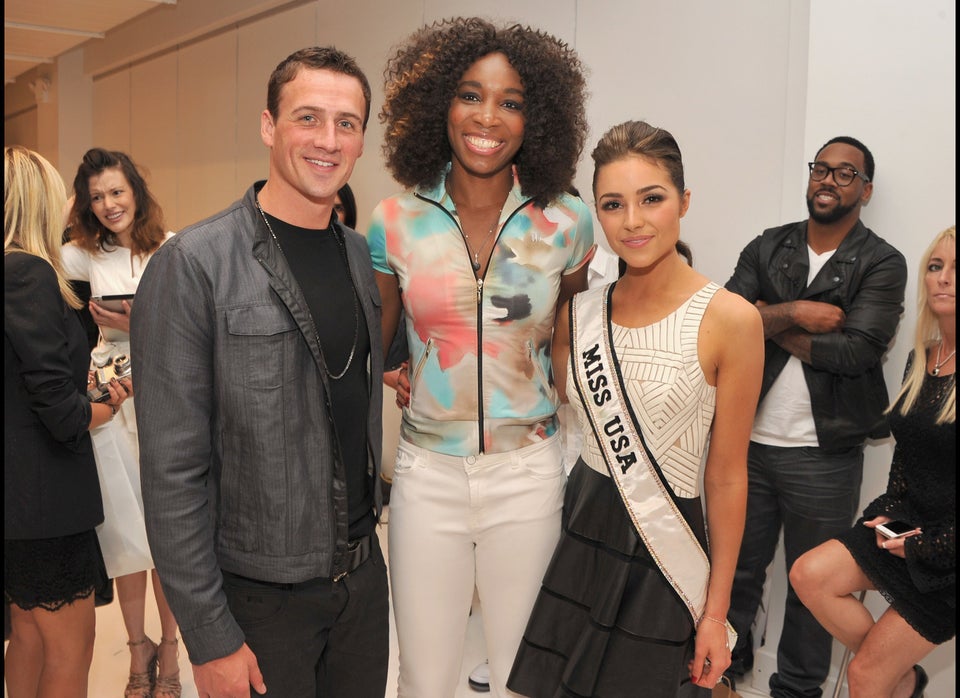 EleVen By Venus Williams Fashion Week Show