A Veterans Affairs hospital is attempting to clean up its facility and its public image after photos of a dirty, unkempt room sparked anger on social media, with the veteran who snapped them suggesting that people like him "don't seem to be a priority."
Photos taken inside the Department of Veterans Affairs Medical Center in Salt Lake City show an overflowing garbage can, trash and exposed medical equipment on the counters, and what appears to be plaster splattered on the sink, cabinets and floor.
U.S. Army vet Christopher Wilson, who told station KUTV that he took the photos during a podiatry appointment on April 5, said this was the room in which he was supposed to receive medical injections.
"I figured they would say, 'Oh, this room's not clean,' and take me somewhere else, but they kind of just blew past it, didn't acknowledge it," Wilson told the Salt Lake City station.
Wilson, who served two tours in Iraq, said it's never a treat going to the facility, but the conditions that day went well beyond what can be tolerated.
"There's always something though," he said of his experiences at the hospital. "The people who are there to serve us kind of see us as a hindrance more than anything. We don't seem to be a priority."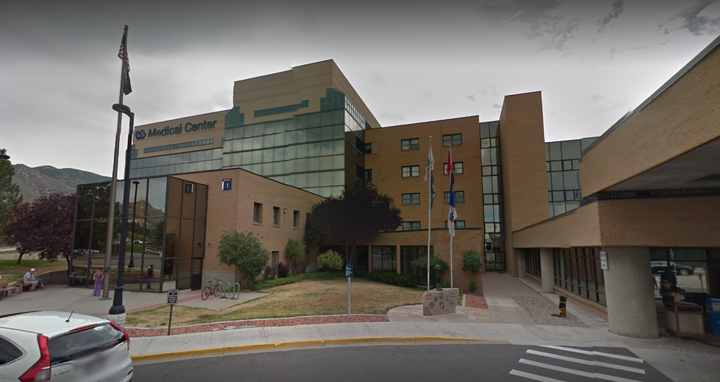 "It feels like I'm beating my head against a wall sometimes with them," Wilson added. "If you had the choice to go there, would you go there? I would not. I don't like going there."
Dr. Karen Gribbin, the medical center's chief of staff, agreed that the treatment Wilson was given was deplorable.
"We will be reviewing our policies and procedures, talking with staff and doing lots of education. This is not the kind of patient experience that we want for our veterans," Gribbin told News4Utah.
"If you had the choice to go there, would you go there? I would not. I don't like going there."
Jill Atwood, director of communications at the VA Salt Lake City Health Care System, also expressed her disappointment with the room's condition, calling it "disheartening" and "unacceptable."
"The VA Salt Lake City Health Care System takes great pride in serving Veterans and in the facility, and these photos fail to reflect our strong everyday commitment to quality care for our patients," Atwood said in a statement emailed to HuffPost. "We take quality and safety very seriously at VA. Our leadership team is meeting with clinic leadership to make any necessary changes in policies and procedures to prevent this from ever happening again."
Christopher Wilson did not immediately respond to a request for comment.