While veterans affairs were not at the forefront of the second presidential debate, a few issues that affect vets were mentioned in passing -- from President Obama's insistence on the importance of small businesses receiving tax credits for hiring veterans to Romney's belief that military service could serve as a pathway to permanent residence for children of undocumented immigrants.
Justin Ford, a veteran in Washington, D.C., believes Obama was the one who brought the most attention to veterans during Tuesday's debate.
"Throughout the conventions and debates, he's certainly been the one to focus on veterans," Ford said.
Matt Zeller of Washington, D.C., pointed out that questions regarding employment would have been a prime opportunity for candidates to bring up veterans -- something, he said, Obama tried his best to do, especially in his closing statement.
However, Gov. Mitt Romney "talked about the unemployment and getting everybody back to work," rather than just veterans, Michael Cogar of Norfolk, Va., said.
Hear what else veterans had to say in the clip above, or watch the full segment below.
Before You Go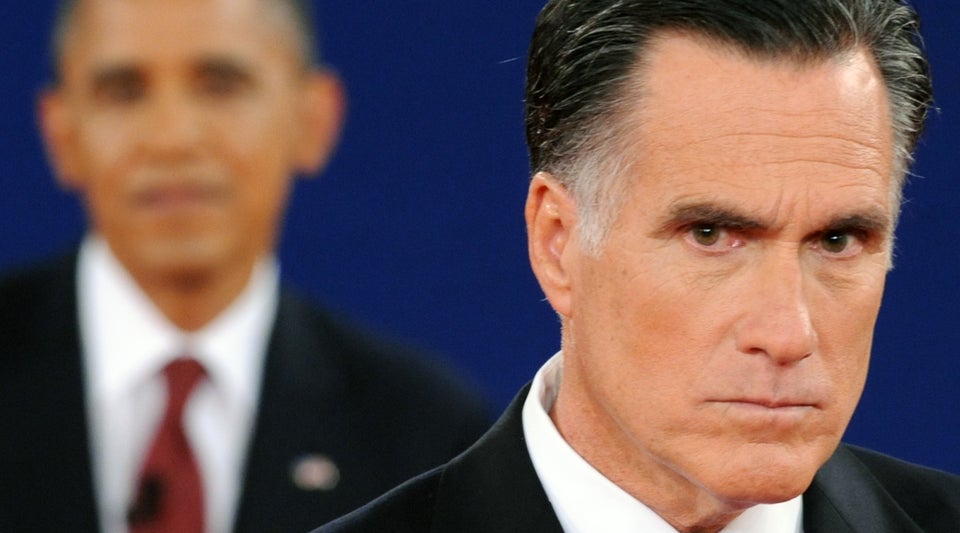 Second Presidential Debate Photos
Popular in the Community